Restaurant: Isaan Der
Address: 2961 Dundas Street West
Type of food: Northeastern Thai
Neighbourhood: Junction
Price range: $11-$30
Toronto – and arguably the whole world – has a love affair with Thai food. Thai restaurants never seem to have a problem attracting customers. It's not too surprising, considering the tasty array of ingredients and flavours that are common in Thai cooking. The combination of coconut, curries, chilli peppers, and all the carbs make for an irresistible menu every time. And pad thai – who can resist a good bowl of pad thai?
With all the competition in town, it would take a lot for a new restaurant to stand out from the crowd. But that's just what chef Chatsuda of the Junction's newest Thai joint, Isaan Der, is determined to do – offer Torontonians something extraordinary from her repertoire of Northeastern Thai recipes.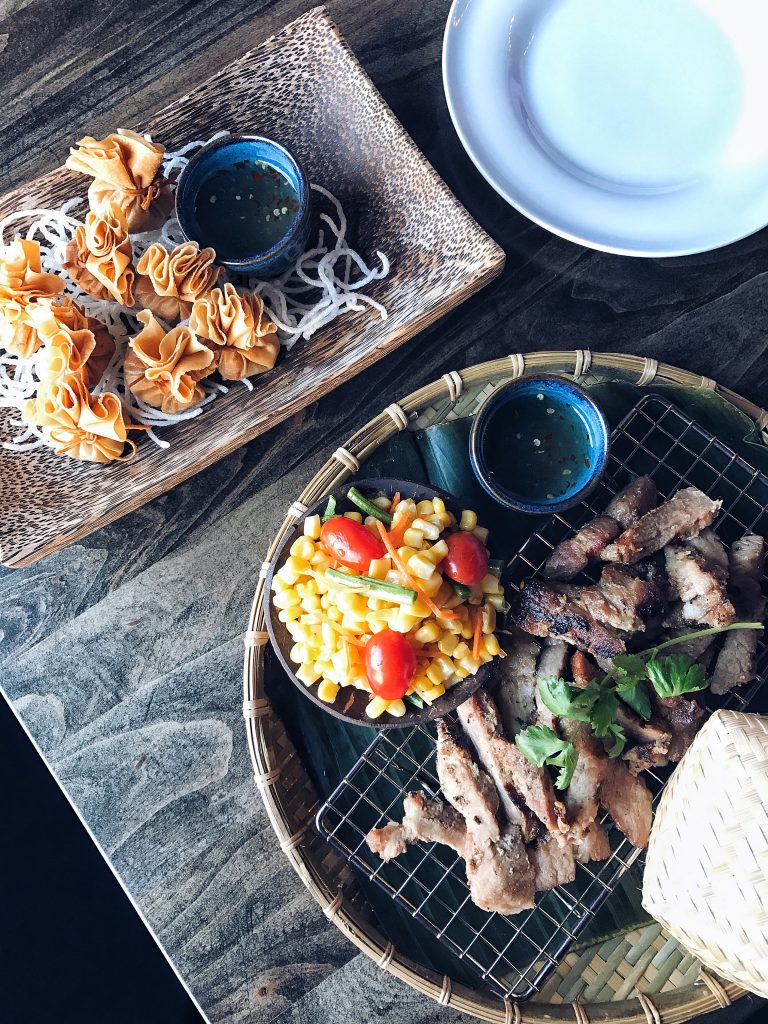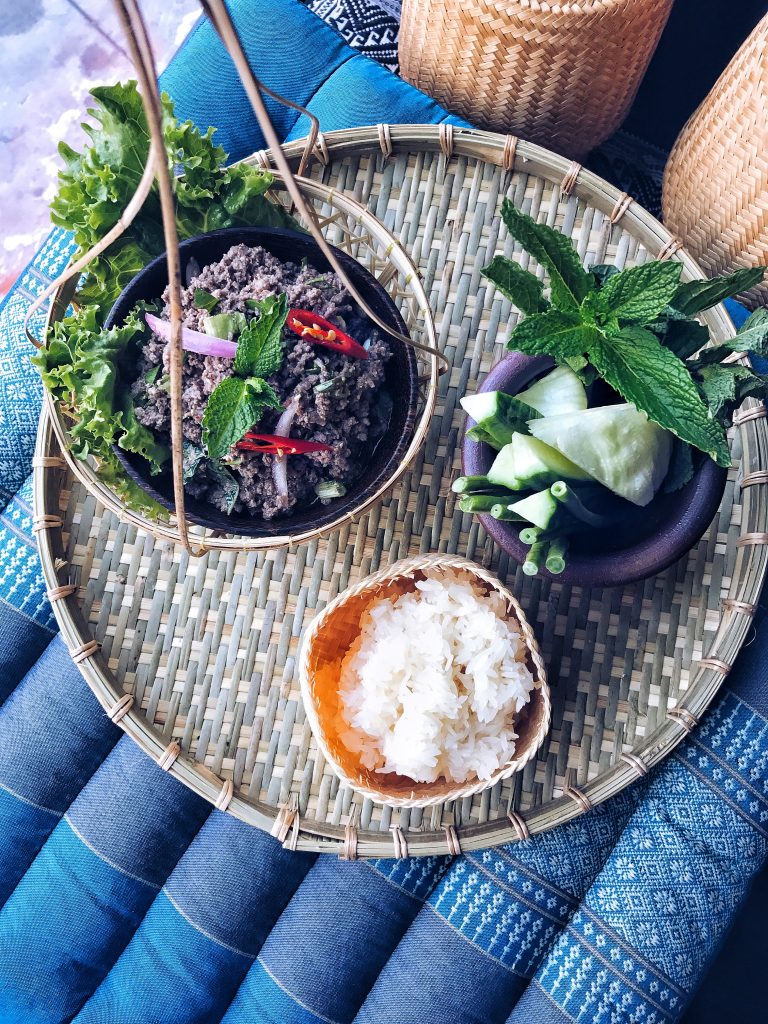 As soon as I walked into Issaan Der, I noticed tons of bright colours popping from every corner. I loved that the decor matched the vibrant dishes they serve. The space is cozy and fits about 46 people. I am told they have experienced long wait times already in their first week of opening. As they do not take reservations, so I would recommend paying a visit during off-hours (or be prepared to wait).
The first dish we try is one of my favourites – the Golden Bags ($8). Deep fried pastry with water chestnut, carrots, mushrooms and chilli sauce. It's satisfying, savoury and crispy.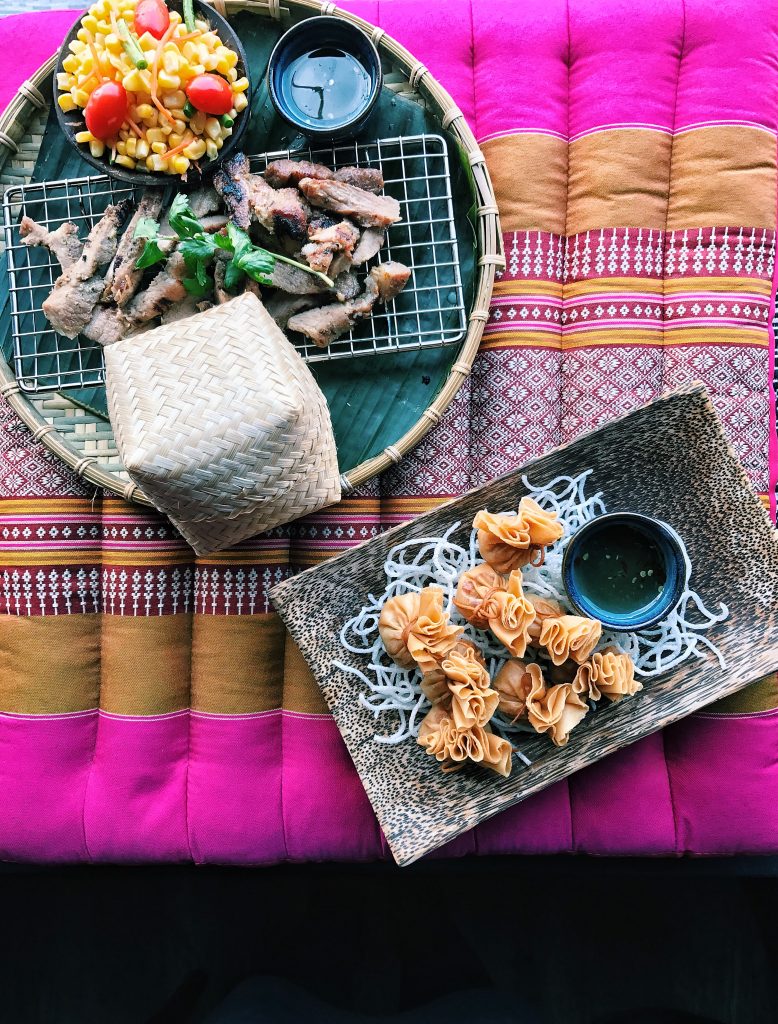 Next is one of their most popular dishes to date, the Panang Curry ($13). This dish is a must-try, for sure! Creamy, spicy and bursting with flavour with a good balance of heat and sweetness. I can't put my finger on what makes this dish taste different from typical Thai curries I've tried, but trust me, you'll just have to try it yourself and find out!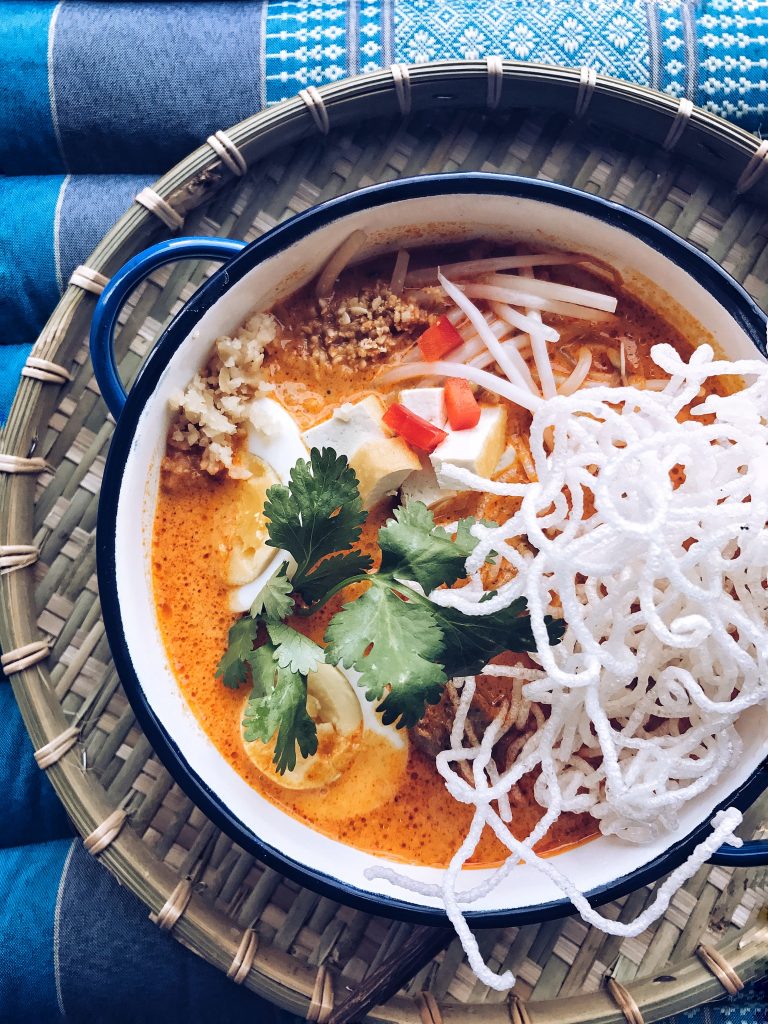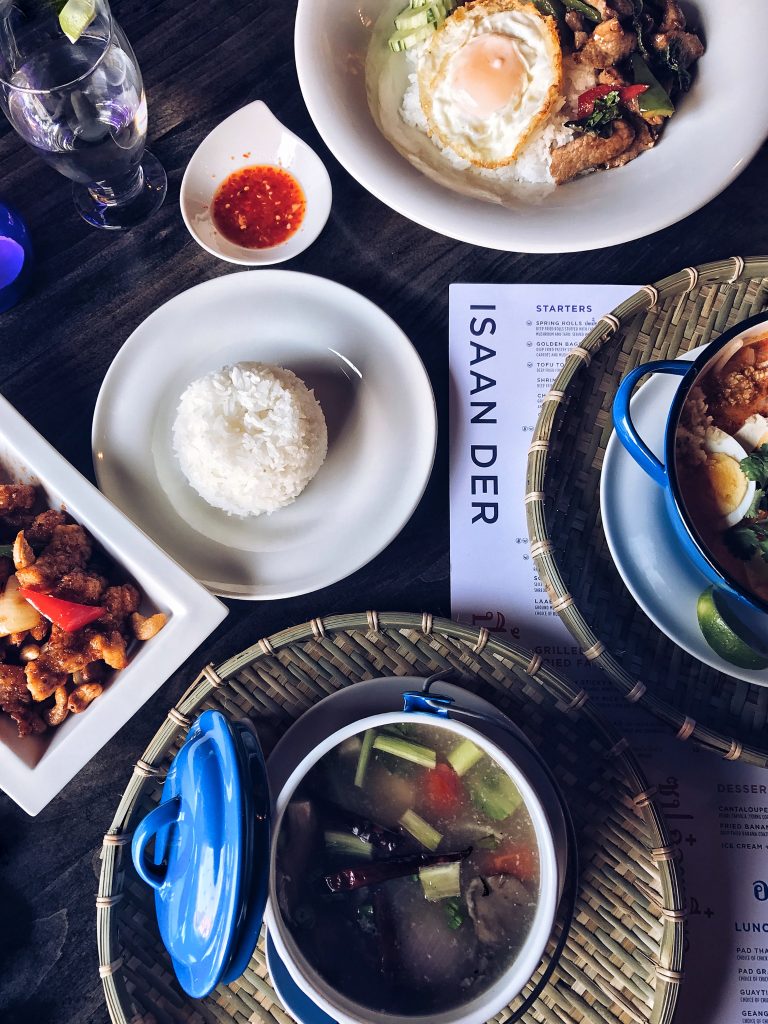 Of course I couldn't resist ordering the Pad Grapao ($13). The portion is generous and there is a lot of meat. While I prefer ground beef, this version came with chunks of sliced beef and was topped with a crispy fried egg as per usual. It can also be served with chicken, pork or shrimp.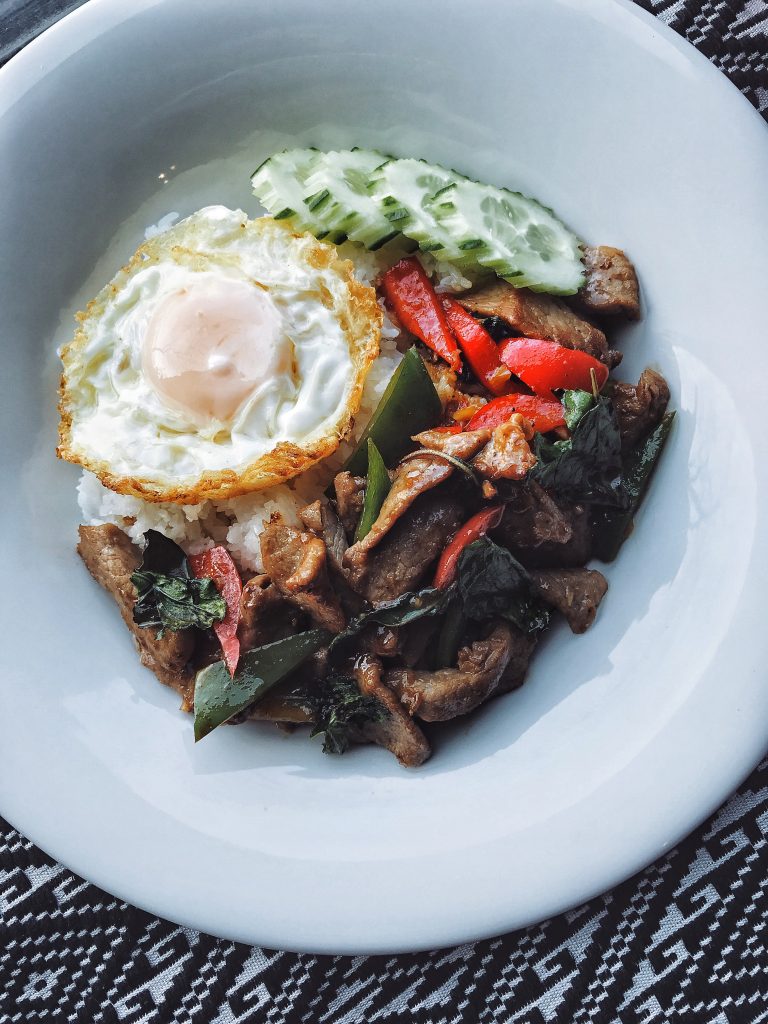 For dessert we indulge in their cantaloupe coconut tapioca ($7). It's addictive if you're into coconut like me. The pudding has a bubbly texture from the tapioca, coupled with refreshing chunks of cantaloupe and melon. I haven't tried a dessert like this. Other menu offerings include fried banana, thai iced tea, ice cream + coconut sticky rice.
Overall we had a satisfying experience at Isaan Der. I was happy to meet the chef and her family, who were working the floor the day I was in. The family lived in Thailand for 15 years and recently moved to Toronto. As a city that attracts people from every corner of the world, we are truly privileged to be able to experience unique meals made by people who have learned to cook in different parts of the globe. If you want to take a trip to northeastern Thailand – go no further than Isaan Der.