The other night I had a dream that I was in San Francisco. As soon as I woke up I started sifting through all of my pictures of my time there in June. Do you ever go through old travel photos and think – wow, I went there!? I felt like the city was calling me back; I was nostalgic the rest of the day.
San Francisco and the Bay Area have a reputation for being innovative and entrepreneurial. Maybe that has something to do with the vibe, attitude and spirit of the people in the area. They are confident, cool, and edgy. At the same time they seem laid back, grounded, and collected. Unfortunately I hear that the city is becoming over-populated with people who are not originally from the area, and that it's pushing people from the area out. But I am not surprised that the rest of the world is flocking to this town!
This wasn't my first time to San Francisco; as a teenager I travelled here quite a bit to visit my extensive family who lives in the Bay Area. Whenever I would come back from those summer trips I would feel as though I had gotten a glimpse into the future – all the upcoming trends, music, foods, styles that would slowly make its way north.
There are some really great things happening in the surrounding cities that are worth paying close attention to. Oakland is said to be the Brooklyn of San Francisco. I spent a couple days there and absolutely loved the feel of the city. Low key but tons of culture and lots of interesting spots to eat and see. Shout out to my cousins Darryl and Allison for taking us on amazing food tours!
One of my favourite moments from my last trip was waking up at 5am (I was jetlagged!) and driving through the empty city with my husband at sunrise. It was amazing – we hit up all the touristy spots minus the crowd and line ups. Got our pictures and got outta there (traffic is pretty bad).
I can't wait to go back to the Bay Area. It is just one of those places in the world that tugs on my heart. Its one of the few places that I would visit again and again. I guess you could say I left my heart in San Francisco…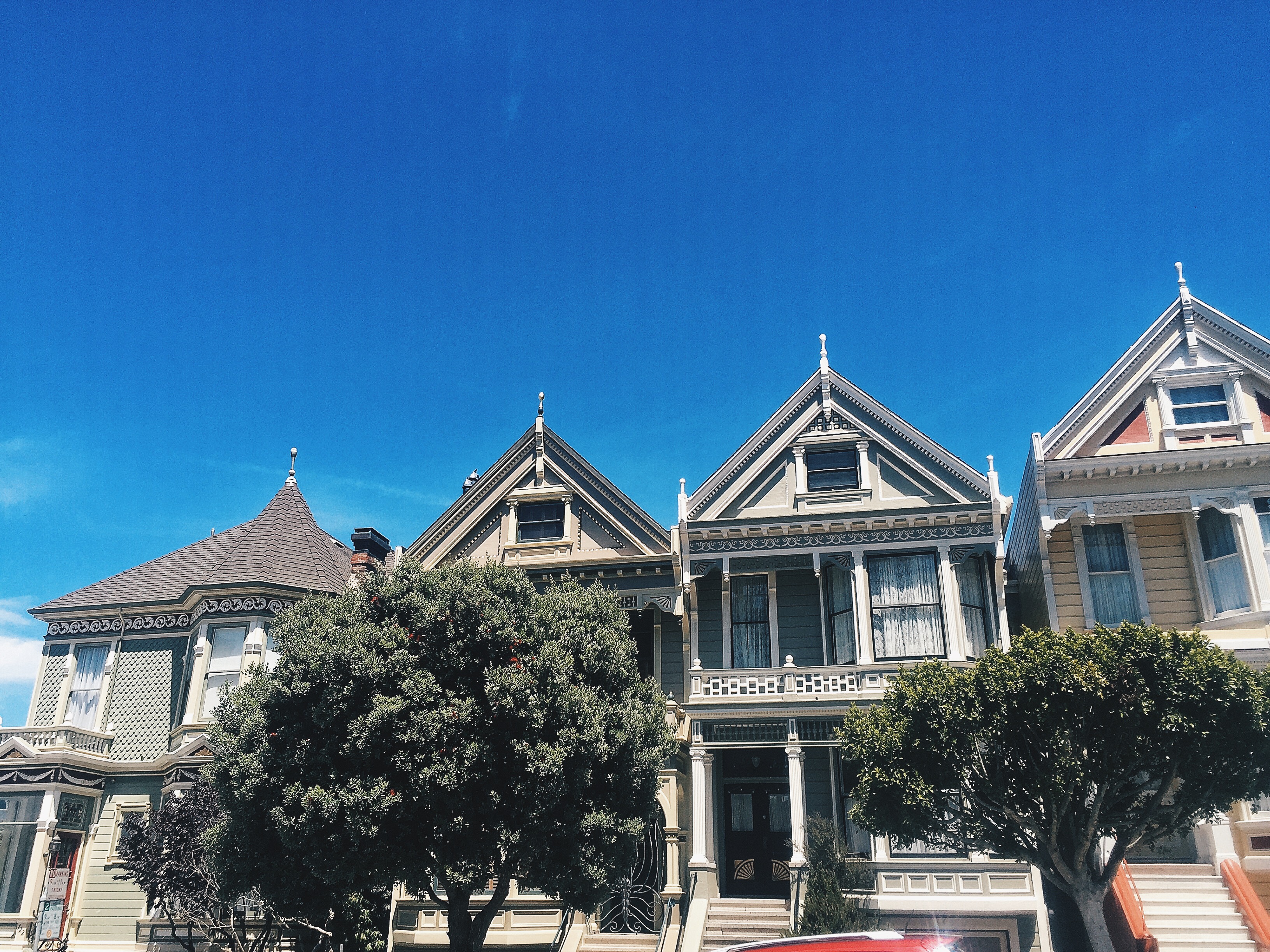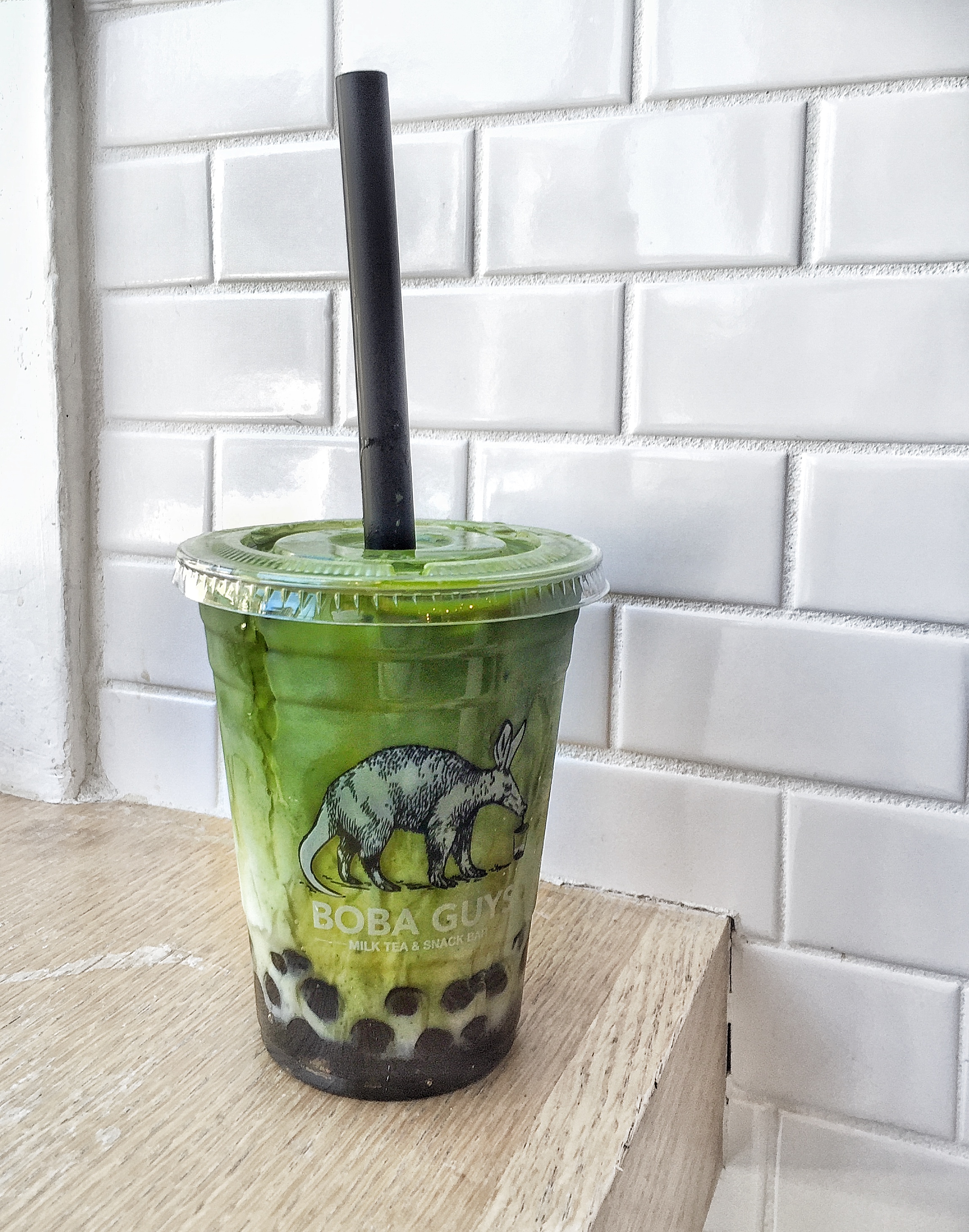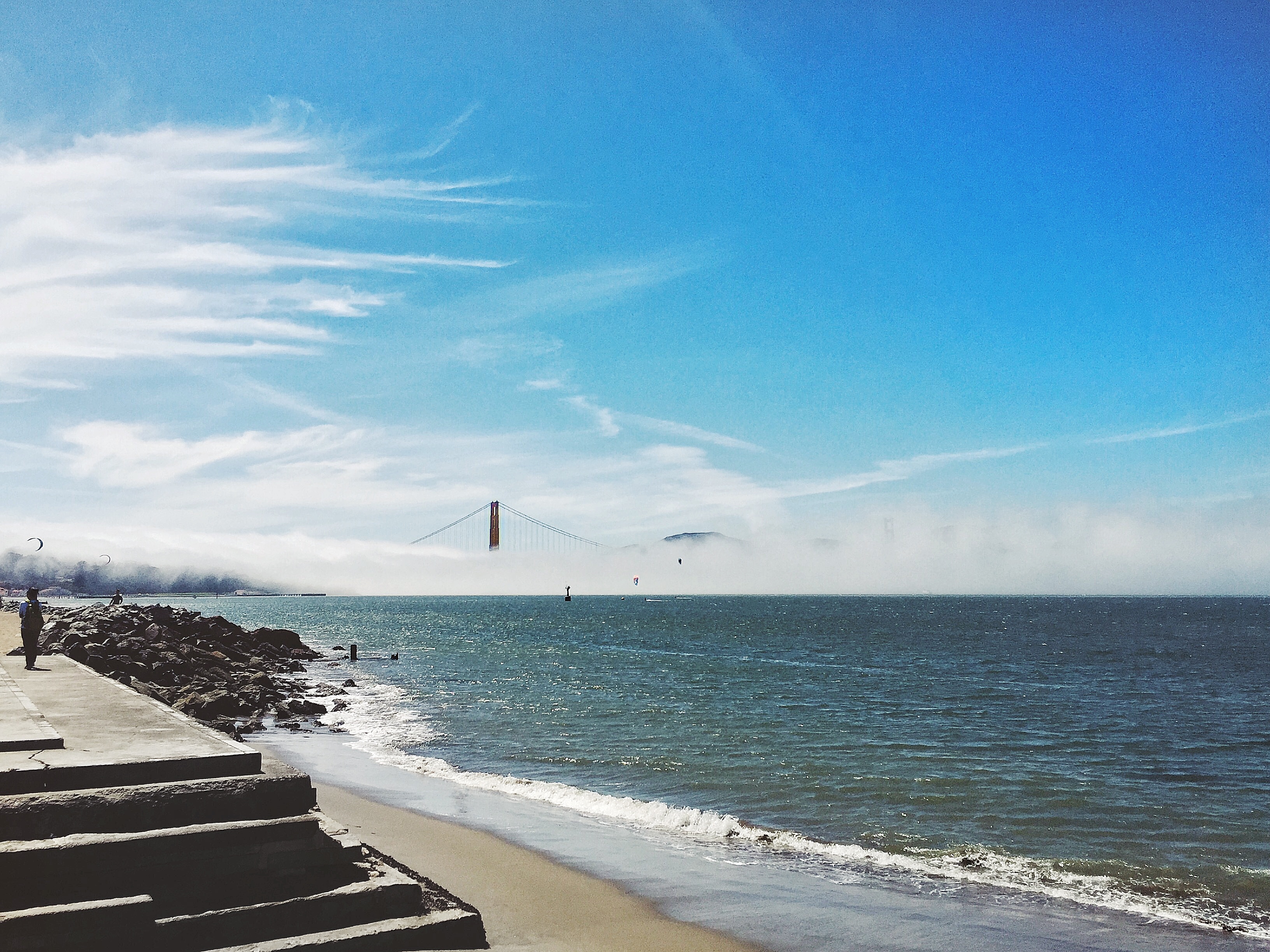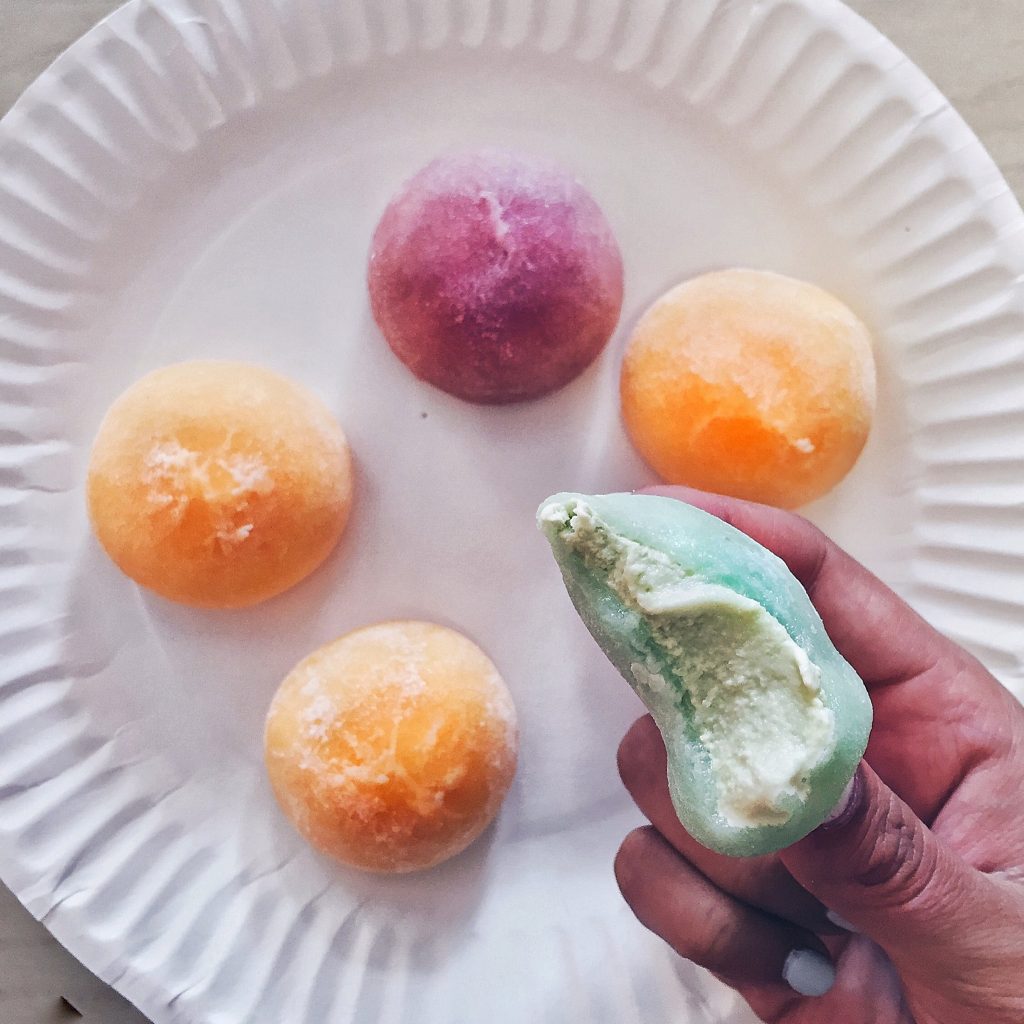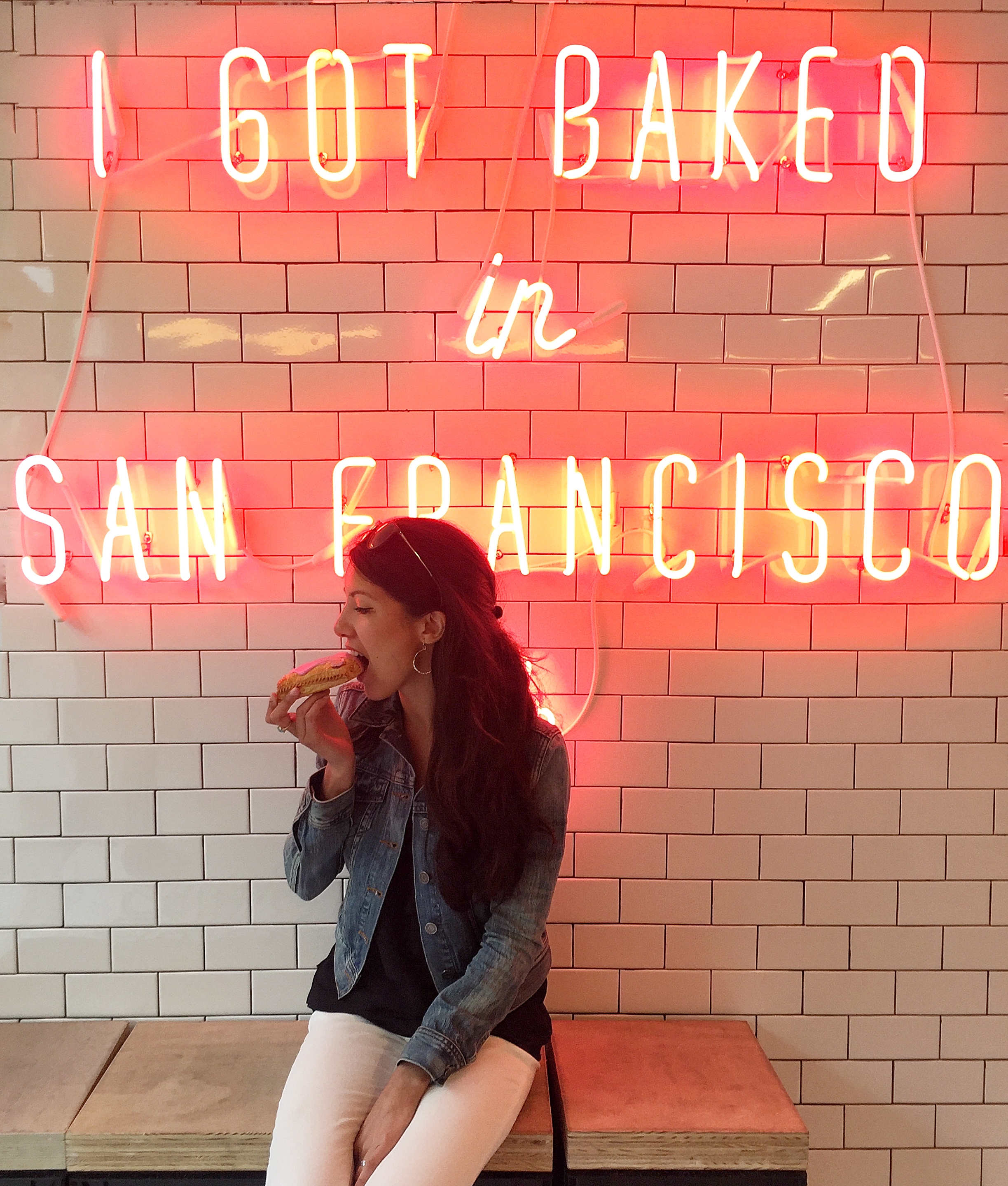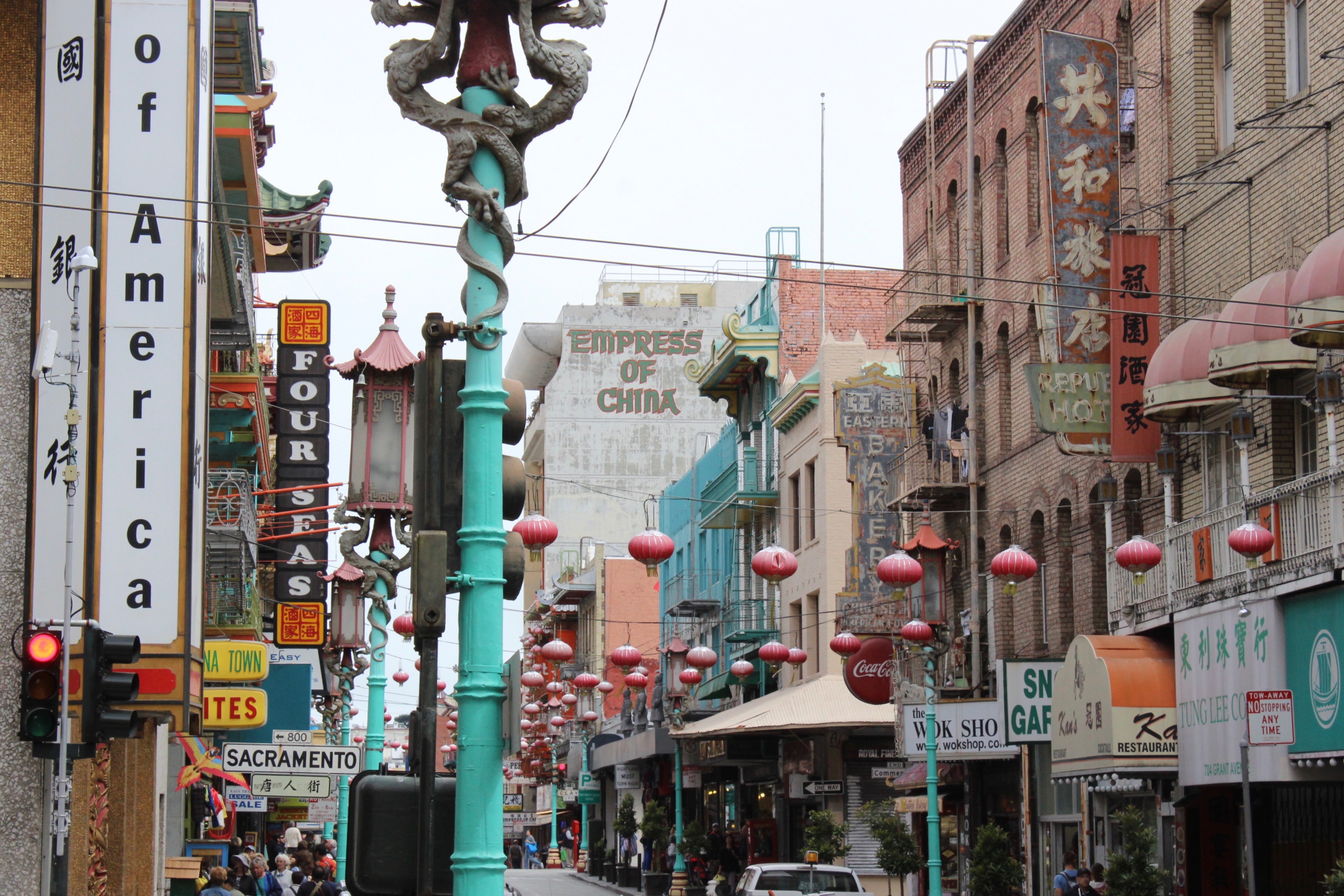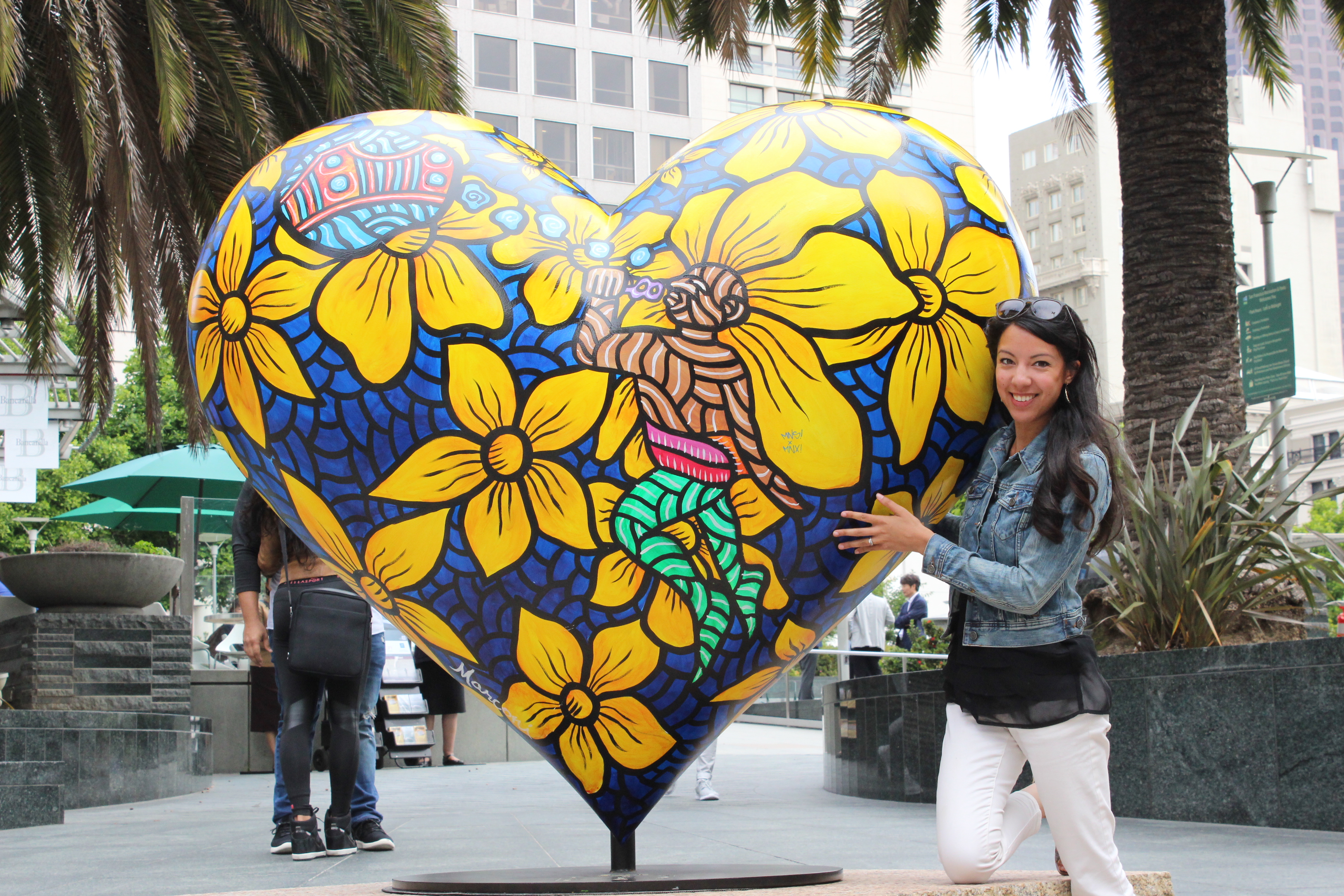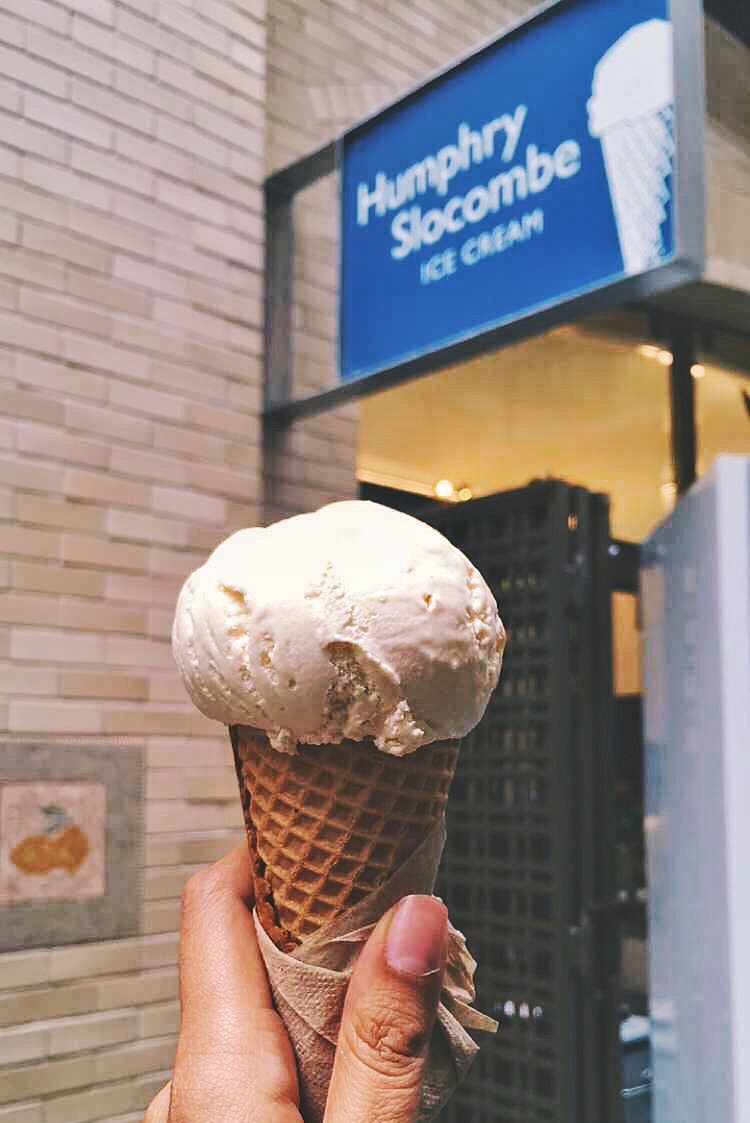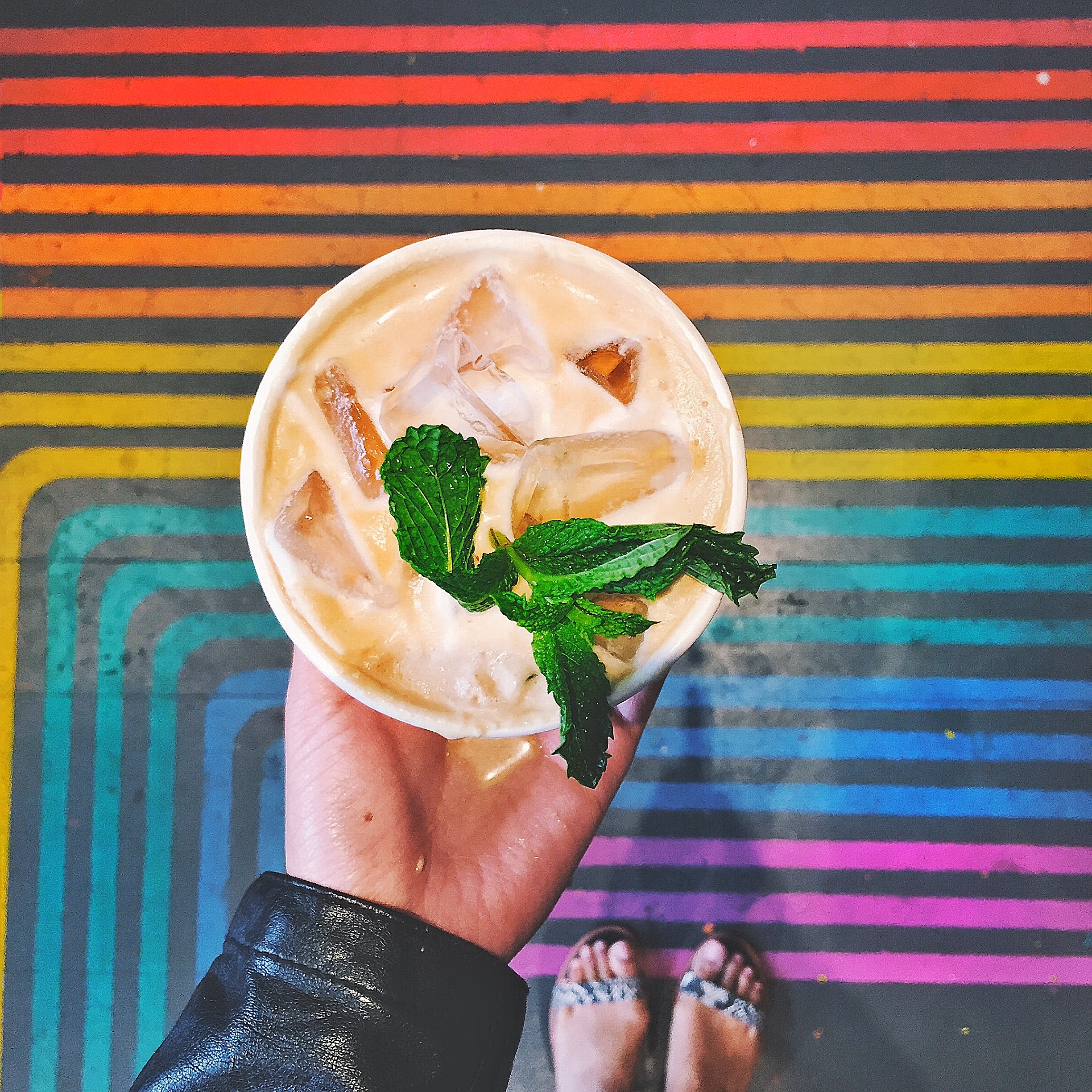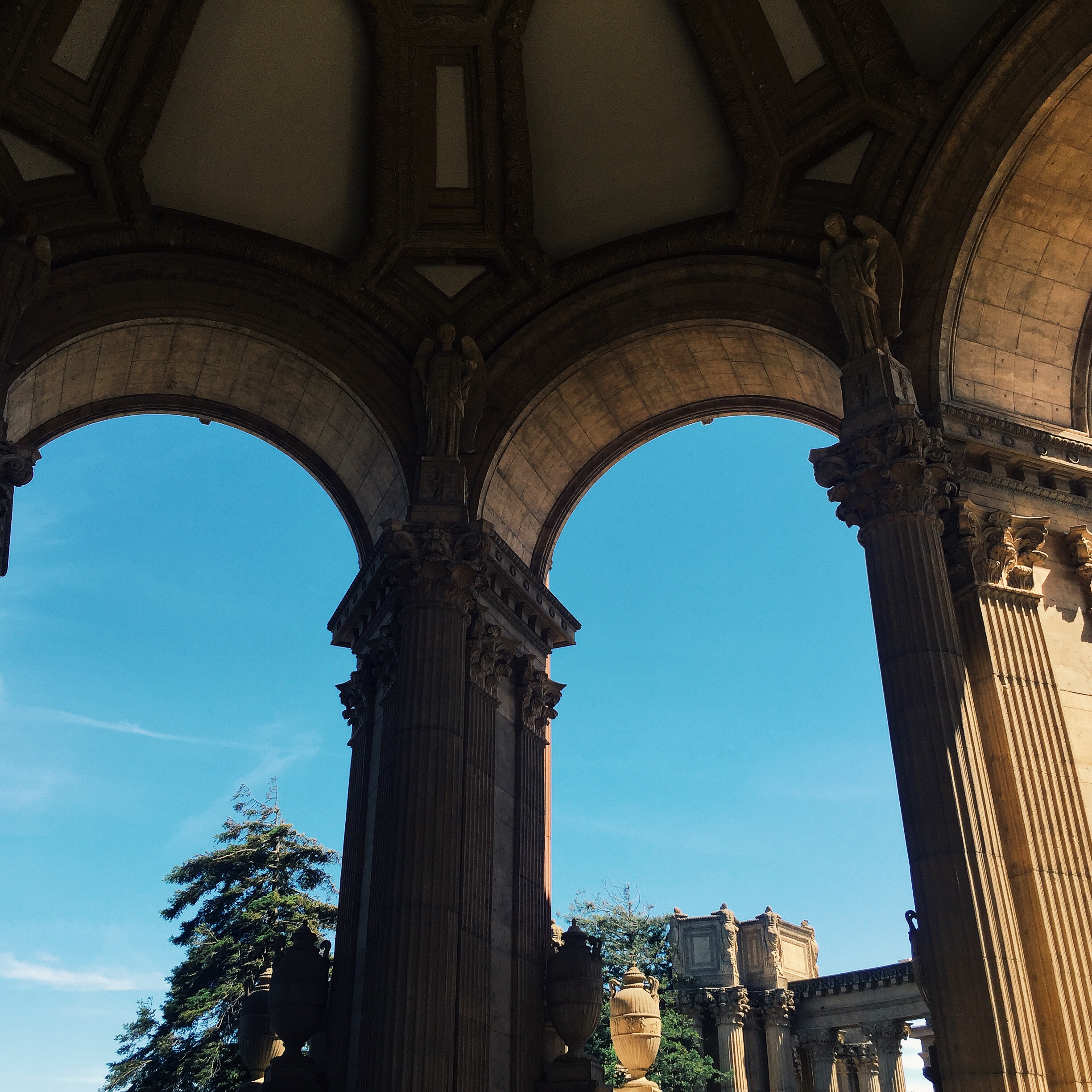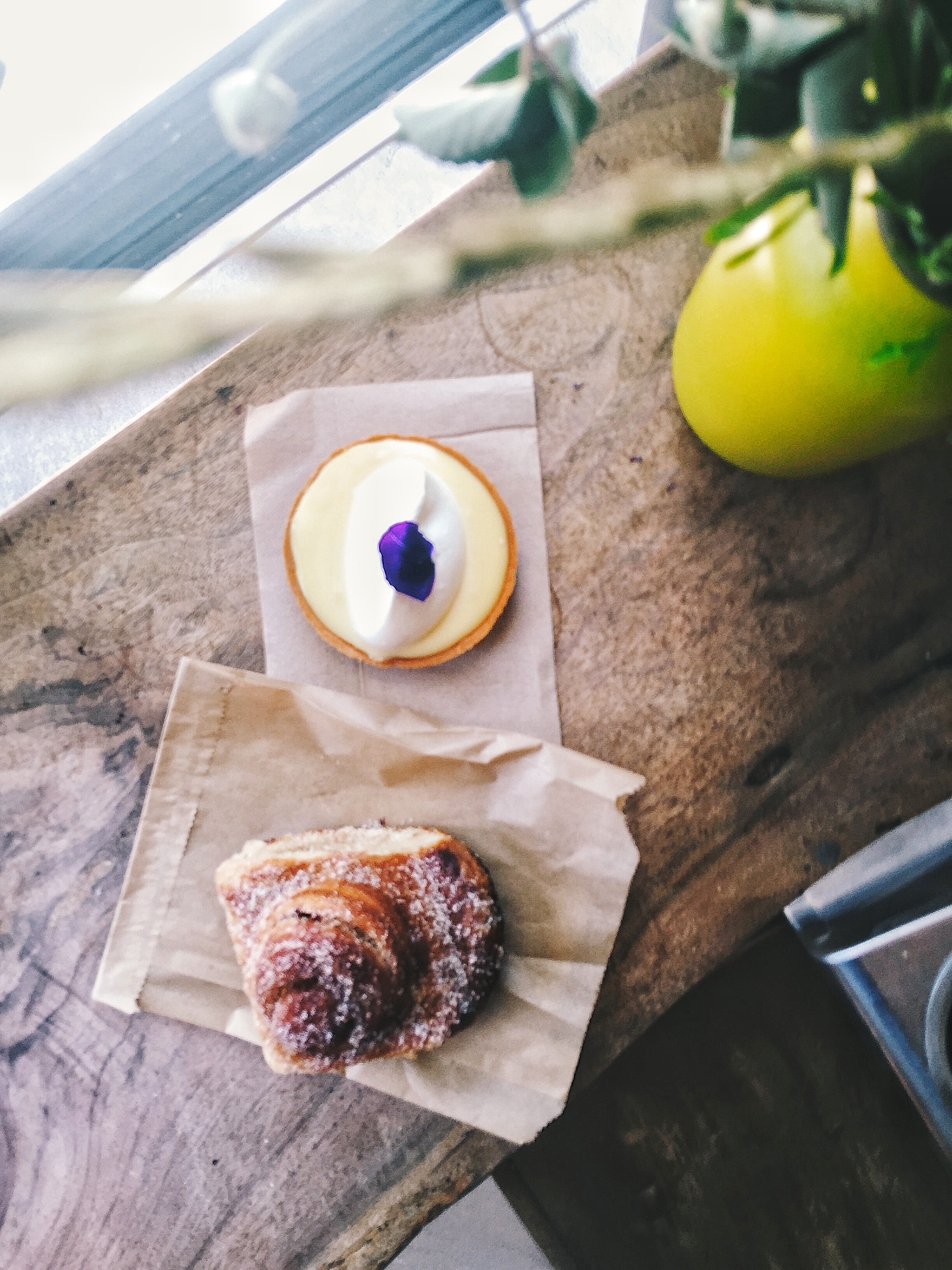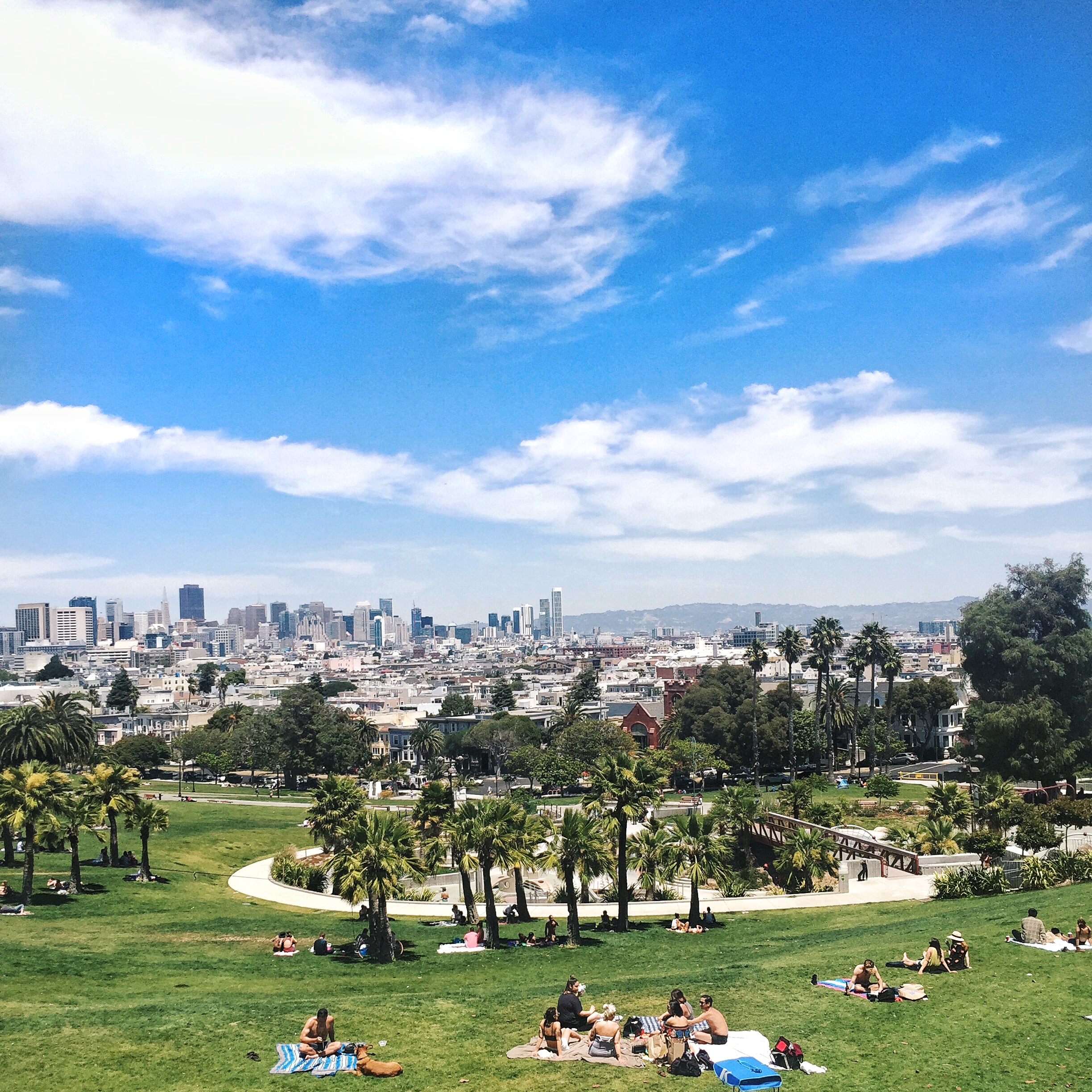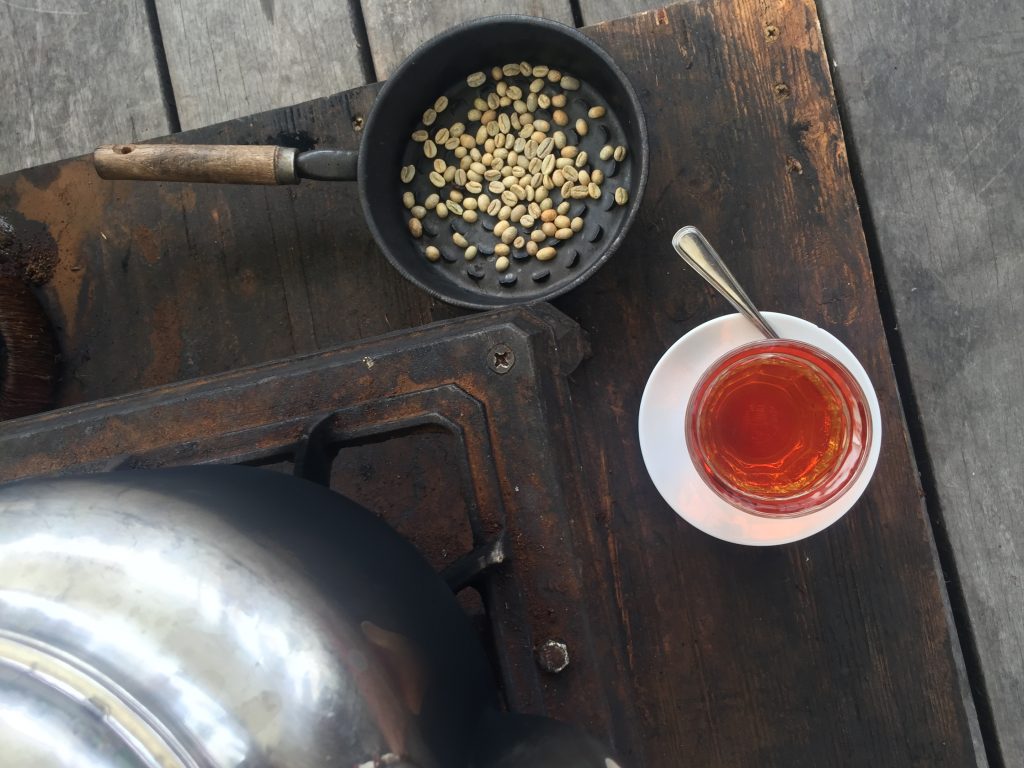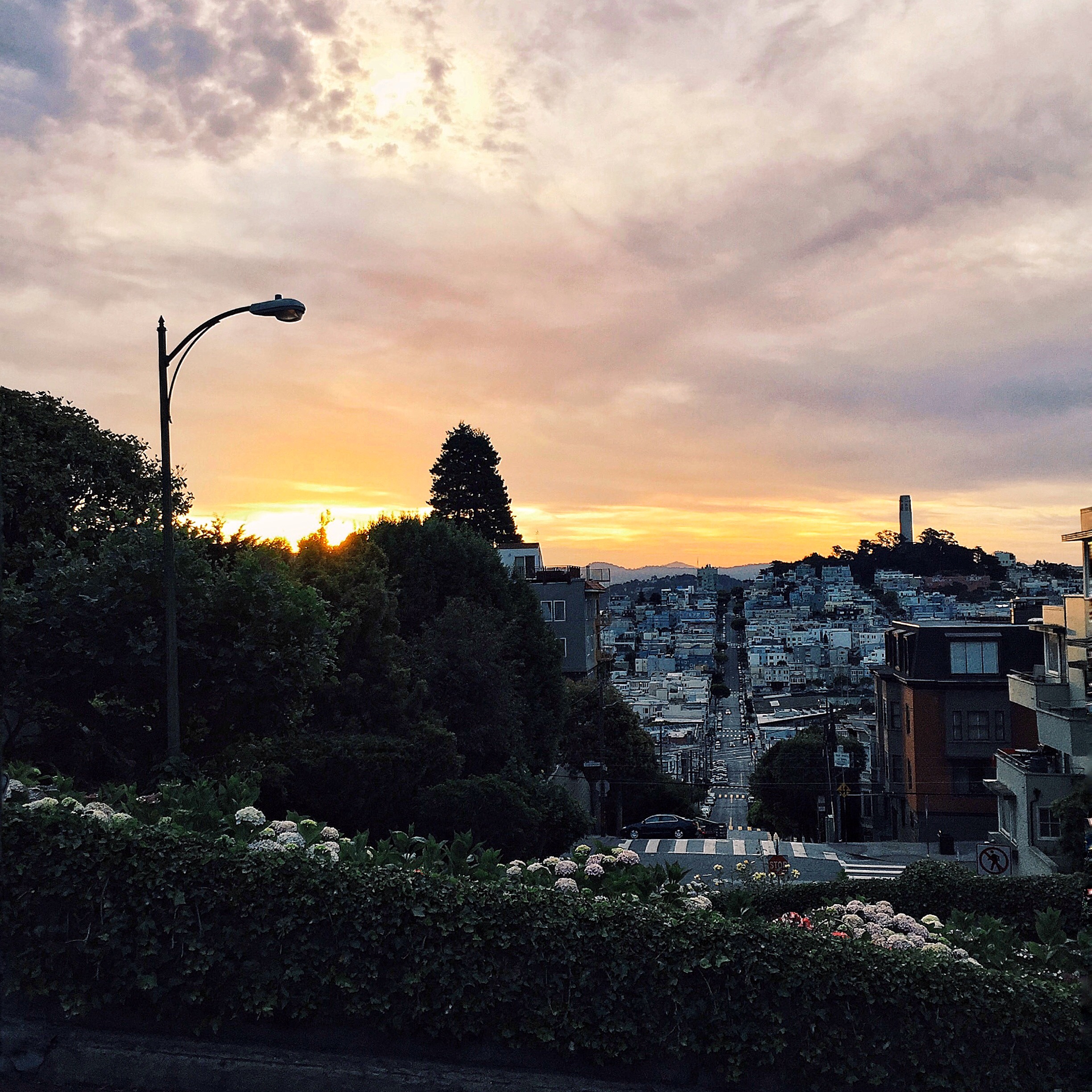 TO SEE
Palace of the Fine Arts – beautiful park with stunning structures, walking distance to views of the golden gate bridge.
Dolores Park – walk to top of hill for a nice view
Skyline view from Corona Heights (hidden gem!) – view of the whole city
Ferry Building Marketplace (get Blue Bottle coffee; the mac n cheese; and humphry's slow comb ice cream)
Lombard Street – if you can see it at sunrise, even better
Chinatown – it's hella big!
Japanese Tea Garden – beautiful garden but you need to pay like $8
Coit Tower – nice views again but touristy
Painted Ladies – (full house!)
Golden Gate Bridge of course!
TO EAT
Brenda's Soul Food – shrimp and grits are so good. Southern soul food.
La Corneta – yummy Mexican food – especially the burritos
Sparrow – for a nice lunch/dinner. Beautiful spot with a cute backyard patio in the trendy
Haight neighbourhood. The tomato soup with grilled cheese and burger is great.
Bi-rite ice cream (Mission District) – so many delicious unique flabours like earl grey!
Boba Guys (Mission District) – super delicious bubble tea.
Dandelion Chocolate (Mission District) – amazing top quality chocolate and they do tastings! It's like the equivalent of our SOMA
Philz Coffee – get the Mojito iced coffee – it's delicious! Minty and frothy – like nothing you've tried before! (Haight district)
Senor Sisig – food truck, philippino food, get the sisig burrito
Papalote Taqueria
Spicy Bite – tikka masala and garlic naan
San Tung – best dry rub wings
T-pumps – honey black milk tea
OAKLAND EATS
Shakewell – churros + waffles
Bambu Desserts and Drinks – bubble tea and mocha ice cream
Donut Savant
Oakland farmer's market
Mua
Camino
Boots and Shoe Services
Penrose
Hopscotch
Calavera
Brown Sugar Kitchen
NAPA/YOUNTVILLE EATS
R + D Kitchen
Bouchon Bakery
Oxbow Public Market
Gotts Burger