My husband and I love to explore cities. Since we got married in 2012, we have been to over 25 cities, including London, Barcelona, NYC, Paris, and San Francisco. This year, we had planned to go on an Asia trip, but with the news of the baby on its way, I opted for a city that was a bit of a closer flight away. Lisbon came to mind. I have always wanted to go to Portugal, being half Portuguese. I am glad we chose this destination – it was the most perfect babymoon!
Though it almost didn't happen…
We arrived at the airport excited to embark on our adventure. When we went to check in, the attendant told us we were denied entry because one of our passports was coming up to its expiration date (it needs to be valid for up to three months after your departure date). I couldn't believe it! I pleaded with her, explaining it was our last trip before baby and that we honestly didn't know. Nothing was going to change this lady's mind – she said it was Portugal's law.
We asked to speak to the airline manager. He came out and glanced at us (I was all teary eyed) and said "promise not to give me any trouble?". And with that – he approved our trip!
Appreciating Every Moment
This experience made me appreciate my trip so much more! I cherished each day we had in the beautiful city. Lisbon is truly is amazing. A small city of about 500 000 people, I loved its intimate and romantic feel. Walking through the narrow, colourful, rustic streets of Graca and Alfama was magical. These streets are especially beautiful during sunset. I loved the stunning views you get of the ocean and city, just from walking around Lisbon's hilly streets. I loved that so many people sit outside and enjoy some food and drinks on patios or at park kiosks. And of course, the food!
The Best Food In the World?
Everyone told me that I would eat the best food ever on my trip. As I had mentioned, I am half Portuguese. I have grown up with traditional Azorean Portuguese food, which is a bit different from what I ate in Lisbon. While I enjoyed the food in Lisbon, I would (dare) say that it wasn't as good as my family's cooking! Nonetheless, the natas are like nothing you can get here – extra buttery, flaky, and creme brûlée-like in the middle. The seafood was fresh, and the fruits (especially lime and lemon) were bright and flavourful. The foods I recommend you try while in Lisbon are: octopus, sole fish, seafood rice, veal shank, natas, cheesecake, lemon and chocolate mousse, and fresh lemonade.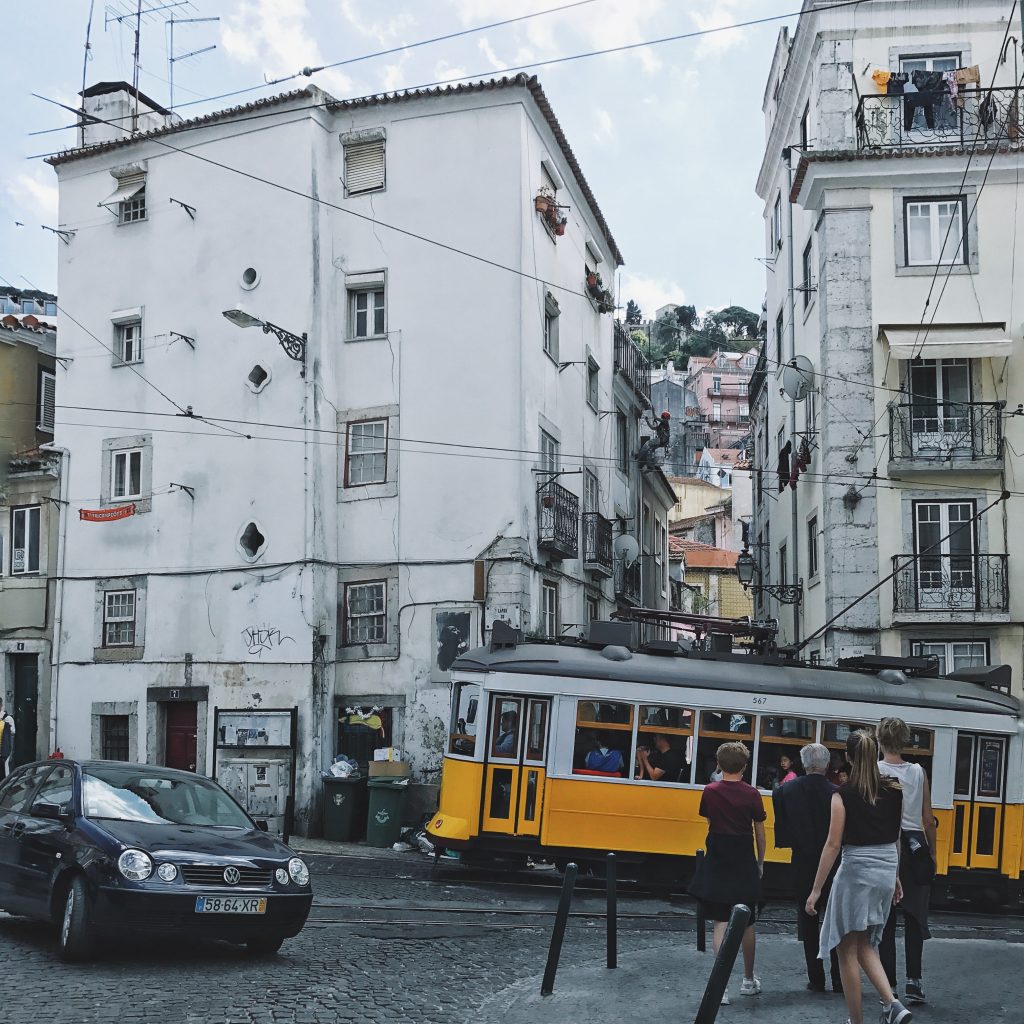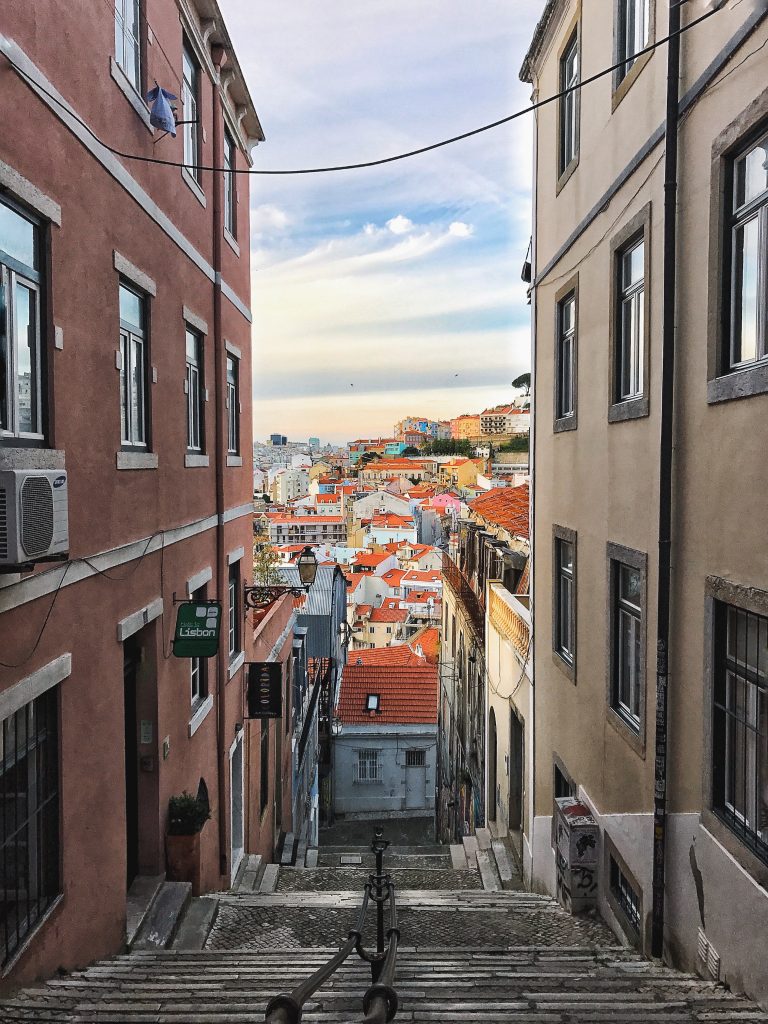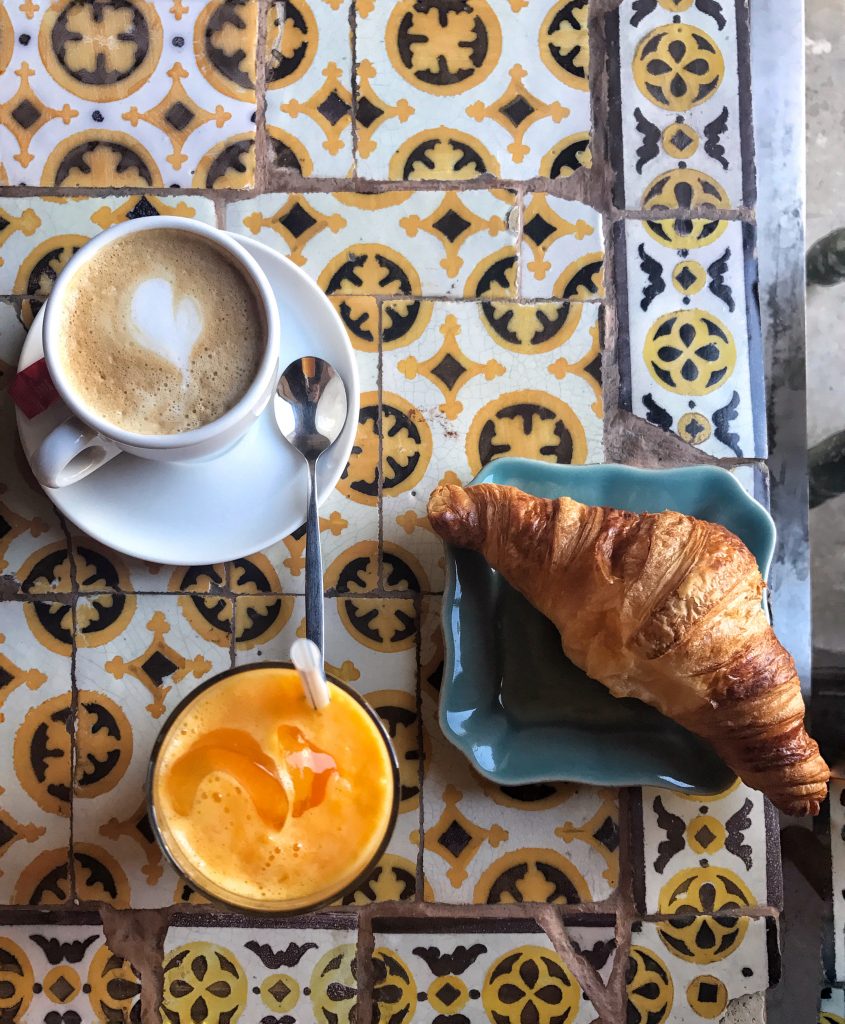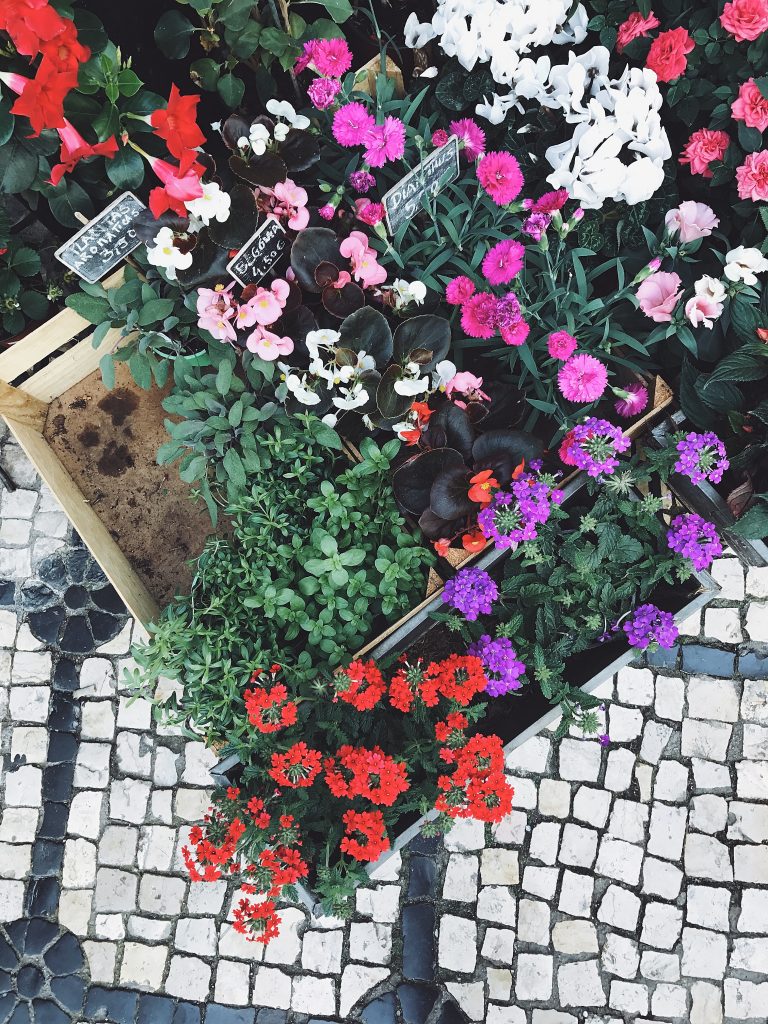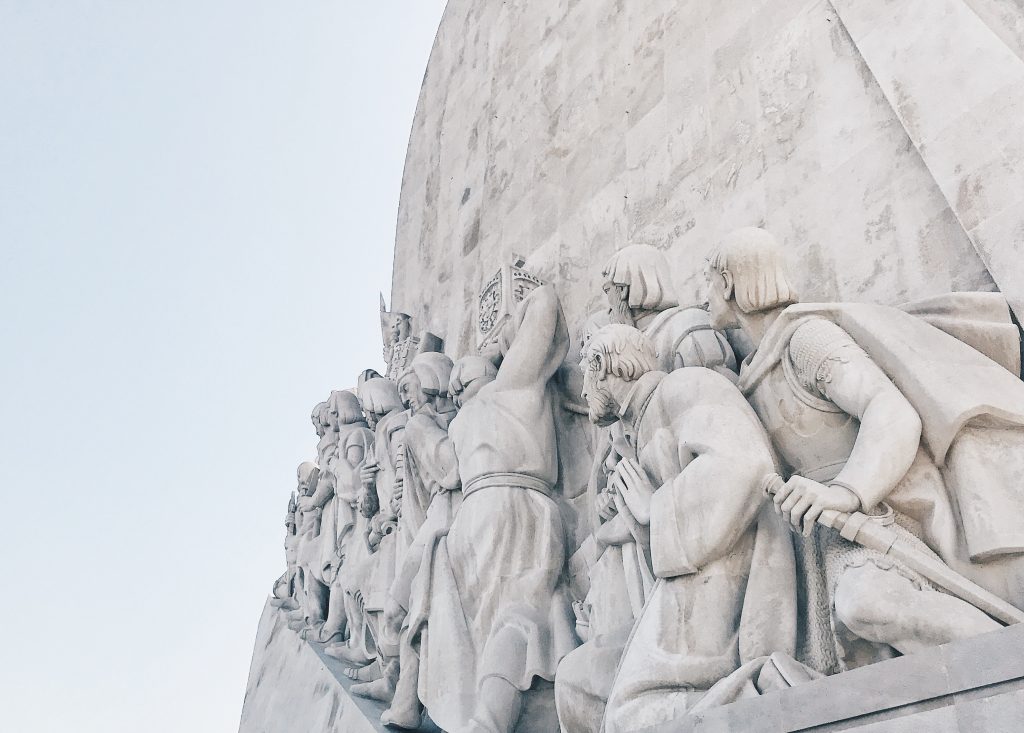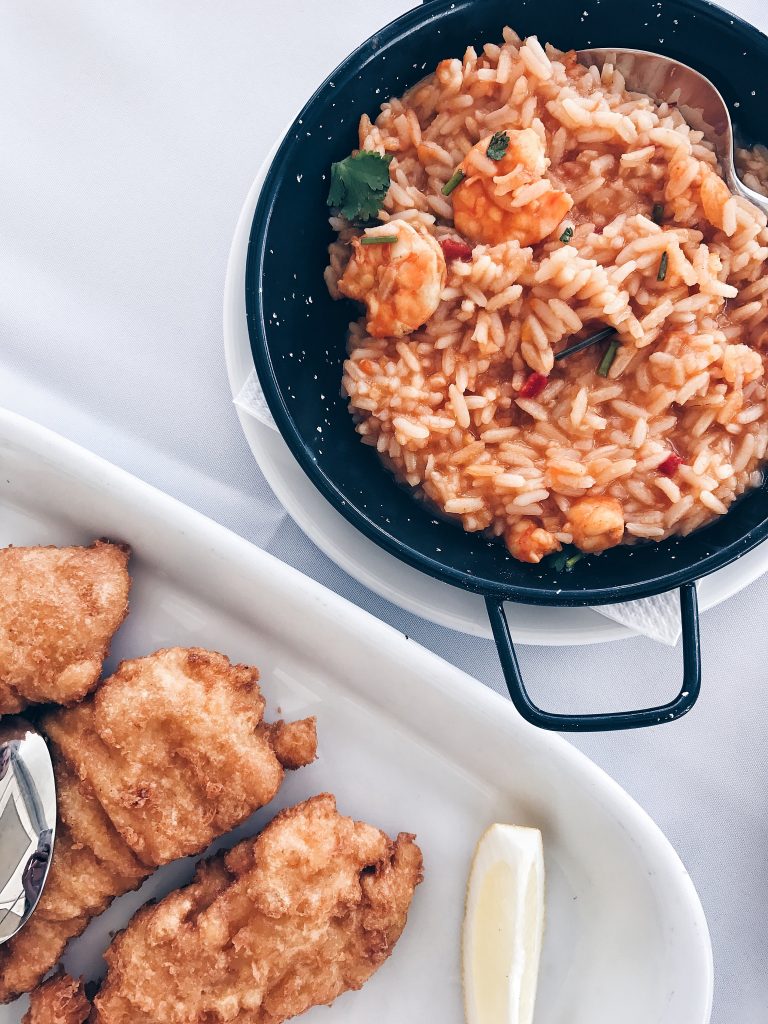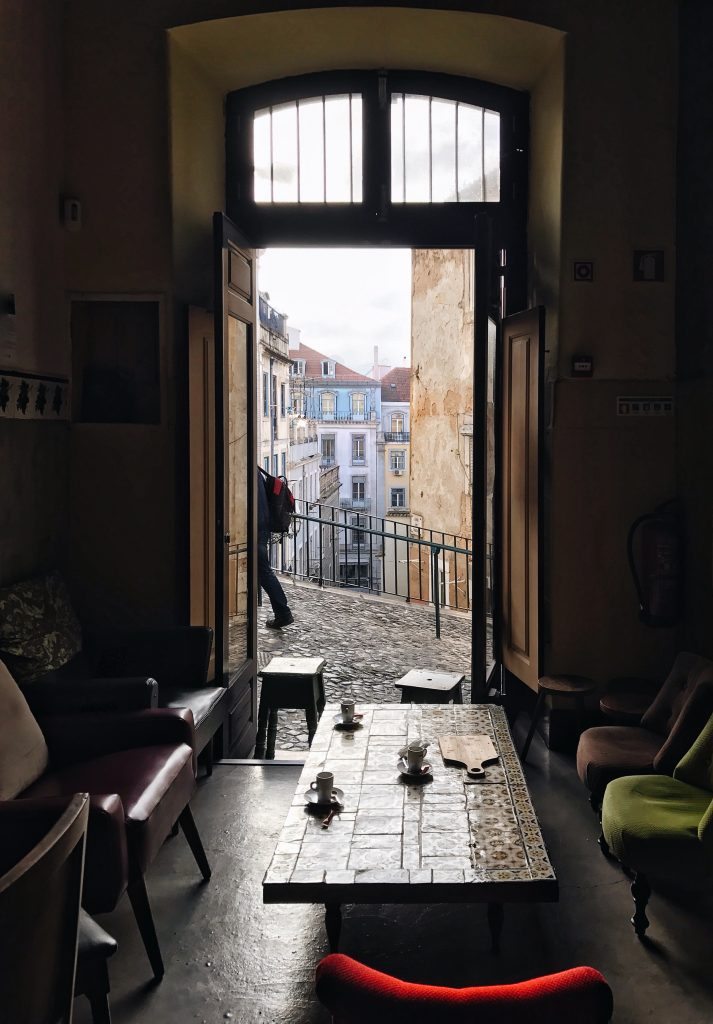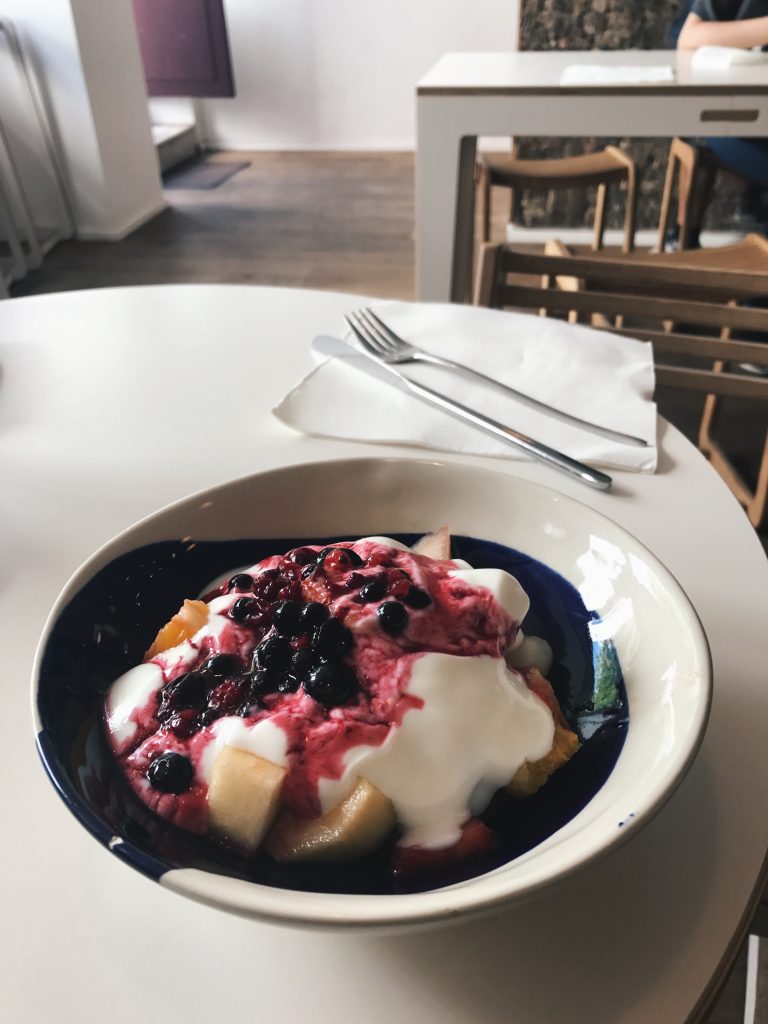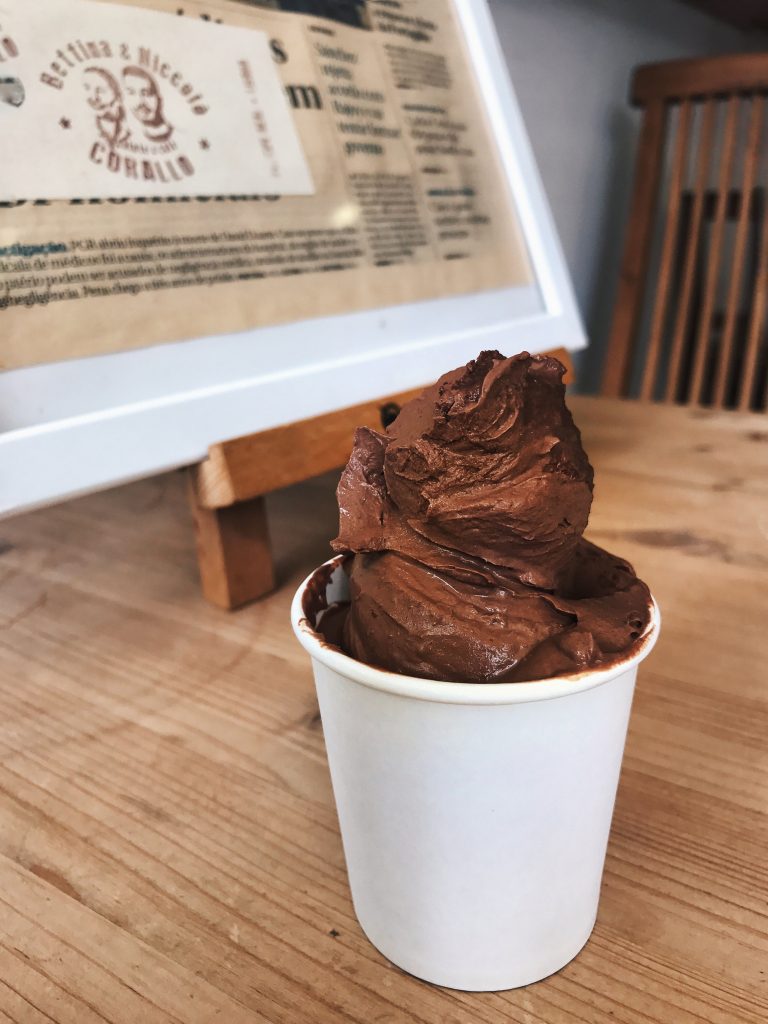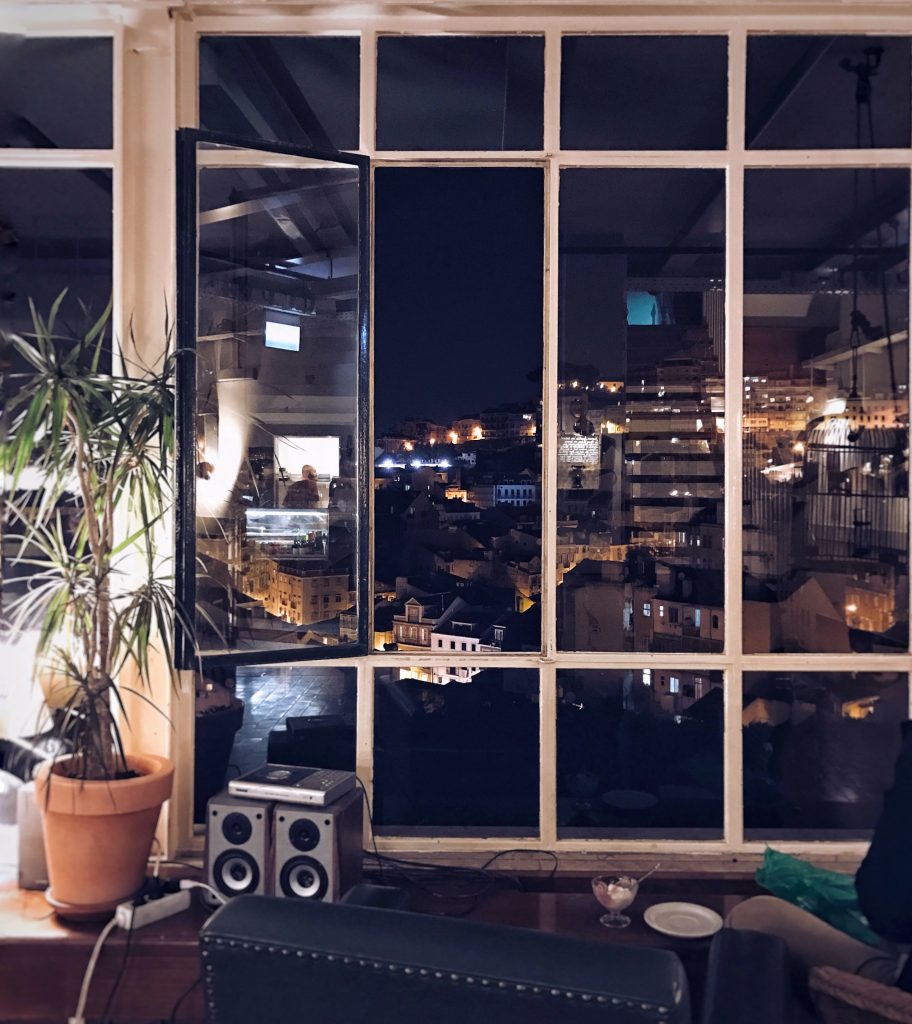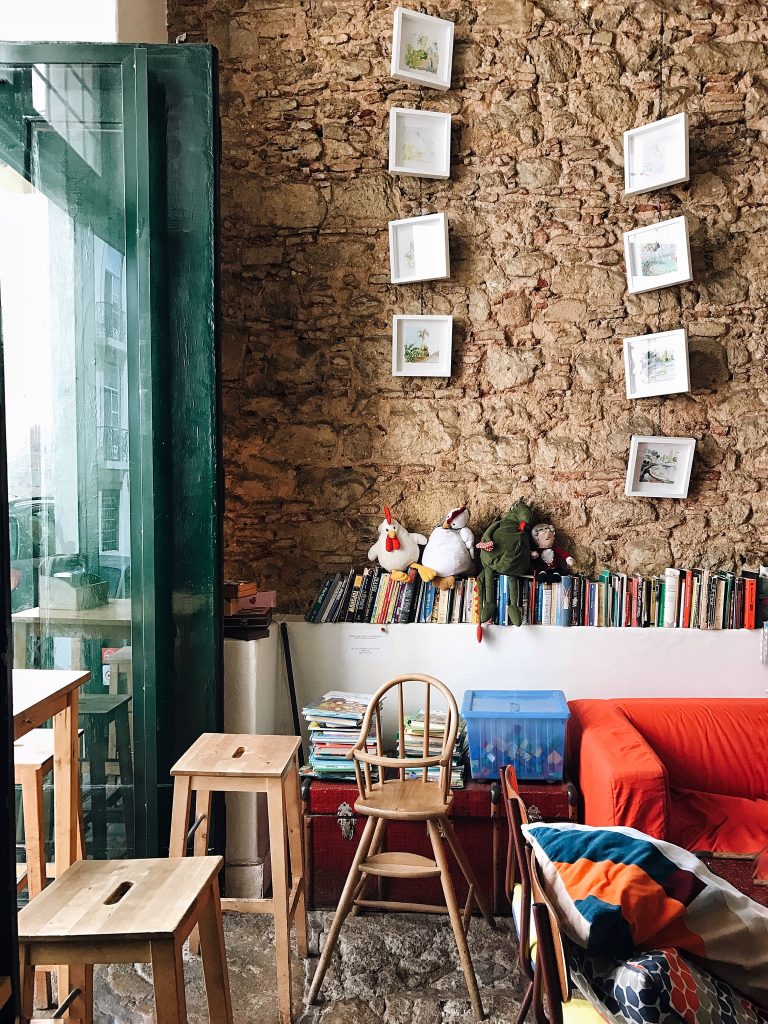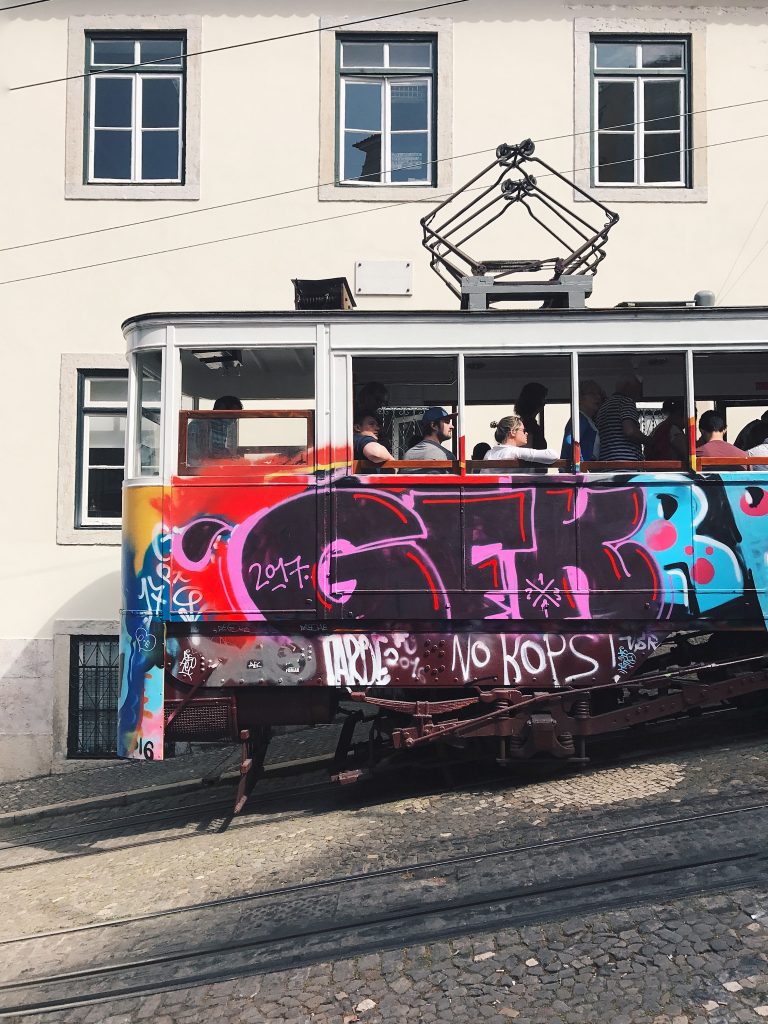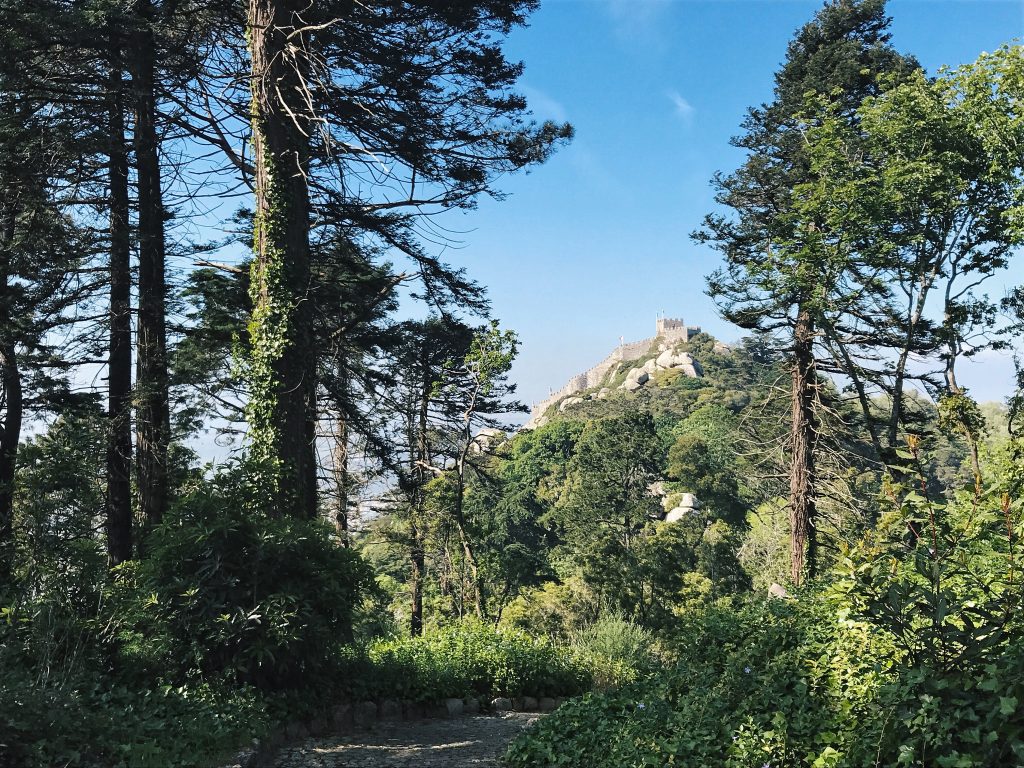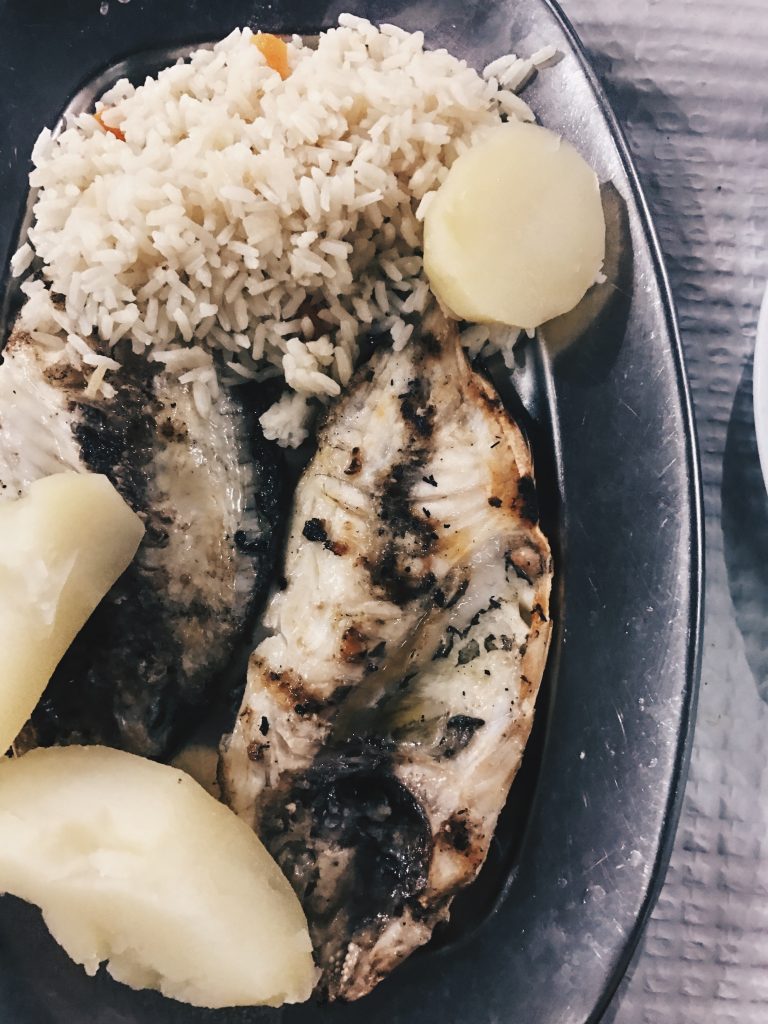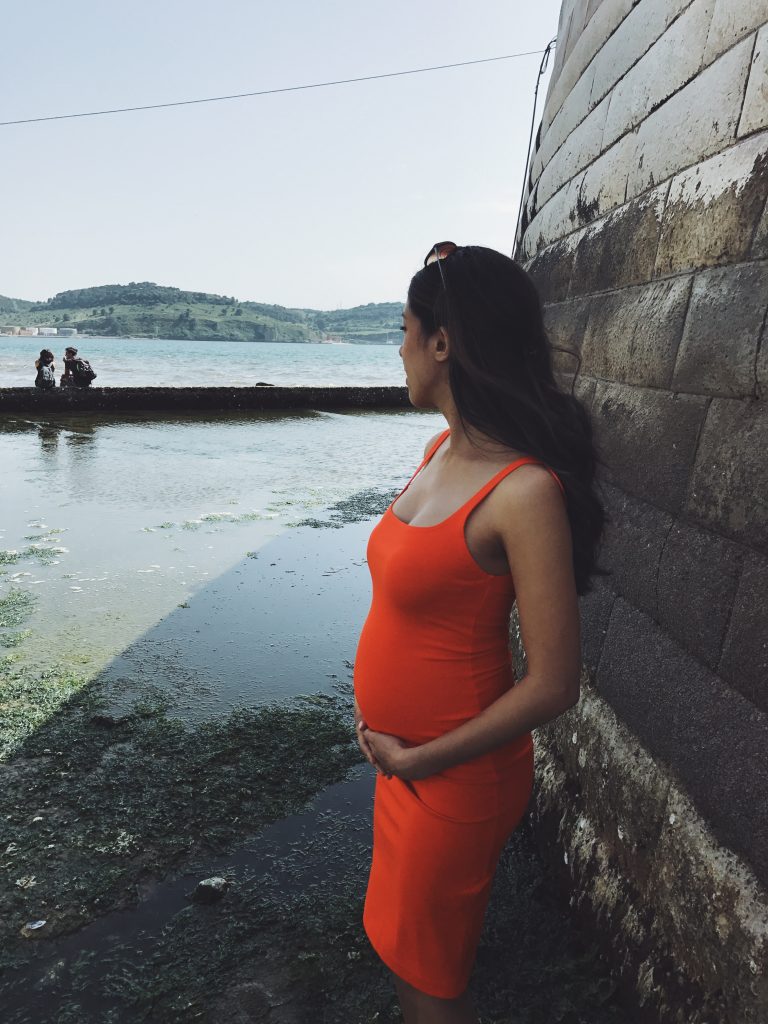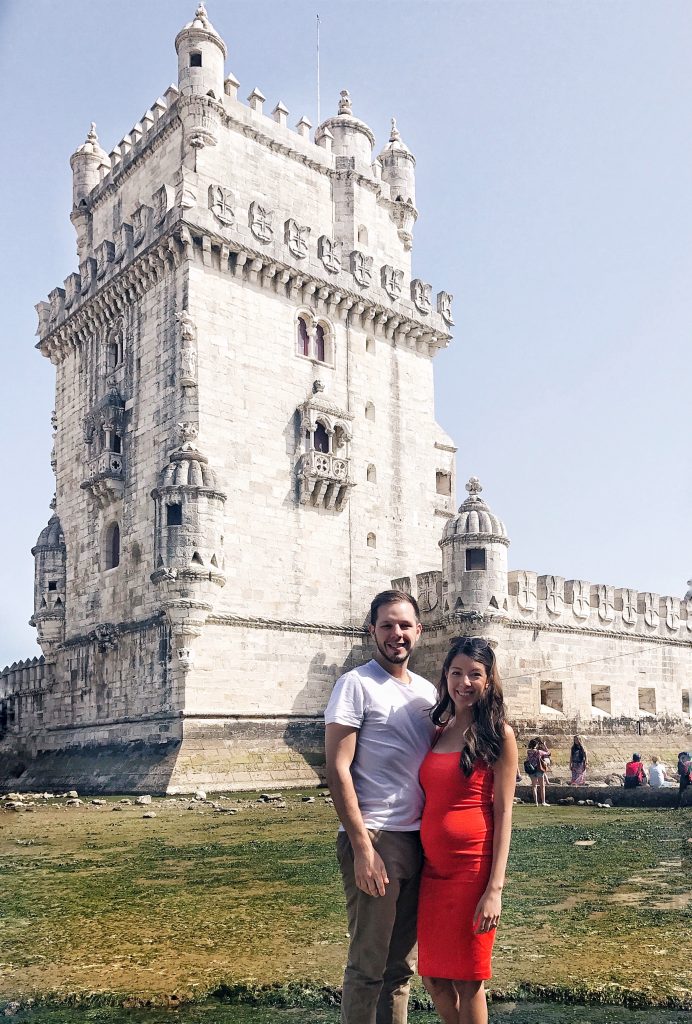 DESTINATION: Portugal (Lisbon, Sintra, Cascais)
EAT: Manteigaria Fabrica de Pasteis de Natas; Taberna da Rua das Flores; Cafe o Corvo; Claudio Corallo (must get the chocolate sorbet); Restaurante O Trigueirinho (for a traditional meal); Copenhagen Coffee Lab; Restaurante Insolito (Cascais); Cafe da Garagem; Gelados Santini; Cantina LX; Gosta do Castelo
STAY: Graca (this was our Airbnb)
SEE: Narrow, colourful streets of Graca and Alfama; Belem Tower; Yellow Tram 28; the 25 de Abril Bridge; Chiado (very Parisian neighbourhood; good shopping); a day trip to Sintra and a walk through their enchanting forests; Time Out Market
HIDDEN GEMS: View of Lisbon from Miradouro De Nsa. Senhora do Monte (where you also enjoy a cappuccino + the best Natas); Livaria Ler Devagar (LX Factory); the rooftop patio at Cafe Galeria House of Wonders (Cascais).
My top five tips for your next trip to Lisbon
1. Save your feet – use uber and wear comfortable shoes
I recommend taking uber to get around. The trams seemed to always be full. The taxis/tuk tuks were pretty pricy in comparison. I found uber the cheapest and most convenient (8 euros to get to the airport compared to 20 in a taxi). Plus all the drivers were wonderful, provided us with tips, and excellent service.
There are many, many steep hills, staircases, and cobblestone roads throughout the city. This is another reason I recommend taking uber from time to time (save your feet). Wear comfortable shoes no matter what!
2. Get to know Lisbon's restaurant culture
At restaurants, servers tend to place appetizers like bread and butter on your table, but it is NOT included. You will get a bill for these apps if you eat what they put down.
Try your best to arrive at opening to restaurants, especially the ones I recommend.Many get full real fast. If possible, make reservations. And note, most restaurants close at 3pm and open at 8pm. Understand that service may be a bit slower – one restaurant took an hour to get us our meal! And if you want to pay, bring your bill up to the counter.
3. If you plan to make a day trip to Sintra, expect long line ups!
We naively arrived at the train station around 10am to catch a train to Sintra, and faced a line up of about 100 people to get a ticket. Lucky for me – pregnant women get to skip all the lines in Lisbon! I would recommend arriving early for your day trip, around 8:30 or 9am.
4. Avoid touristy areas on the weekends
I was amazed at how may tourists there were in Lisbon. It seemed that tourists were everywhere! On weekends, I would recommend heading to XL Factory, a beautiful arts and design district with great restaurants and the best book store! Or, wander the streets of Graca for dinner – where lots of locals hang around and eat.
5. Don't go to Belem for the 'best natas'

Everyone will say to get Natas from Belem because that is where the original recipe is from. However, the natas are mass produced due to high demand, and there are typically line ups. Belem is also a bit far from the city centre, so I wouldn't make a trip out just for natas. Instead, try the natas from Manteigaria Fabrica de Pasteis de Natas in Chiado. Several locals mentioned that they preferred these natas, and I agree. I tried the ones in Belem and in comparison, loved the natas from Manteigaria.
•
That's all for now! Be sure to follow my Instagram account @tastesbyjade for more travel and food inspiration!