Food and drink is increasingly becoming the centre of our lives. As someone who lives in one of the most diverse, cosmopolitan cities in the world, it didn't take long for me to develop a pallet and appreciation for an array of flavours. Two years ago I embarked on a new adventure as a food, travel and lifestyle blogger. This has become part of my identity and so, when it came time to prep for my baby shower, my hosts knew it was important for guests to leave the event with a full and satisfied belly. And they hit a home run.
Here are my five baby shower ideas for a food and drink lover:
Serve a wide array of international food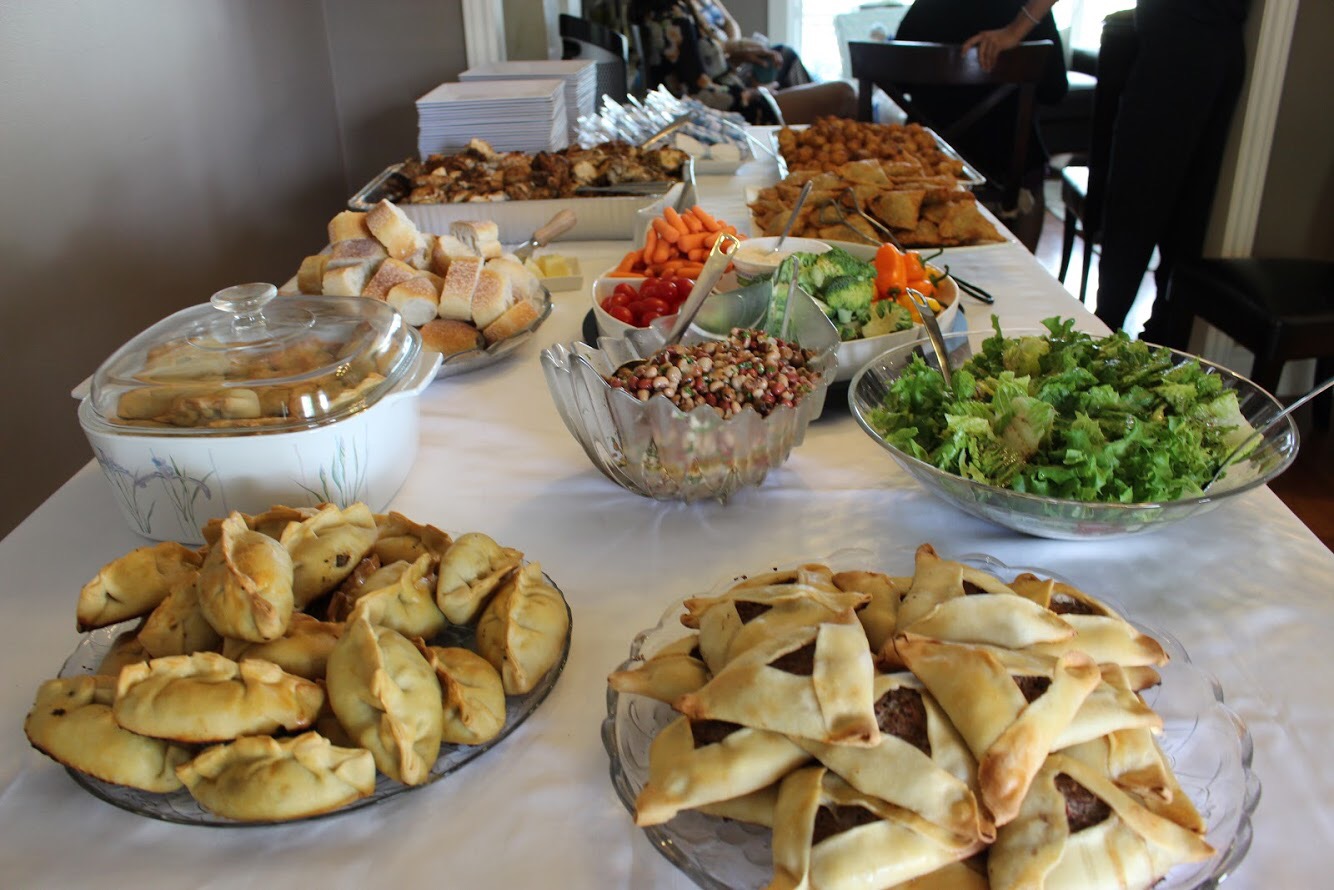 While the typical baby shower spread tends to include little sandwiches and finger foods, I wanted my shower spread to include a wide array of flavours and spices from around the world. Fortunately I come from a multi-ethnic background, ranging from Filipino, to Portuguese, Indian and Argentinian. My baby shower food spread included Portuguese chicken and potatoes, Filipino lumpias, homemade Indian samosas, and homemade Argentinian empanadas. Guests were amazed at the range of flavours on their plates – many having tried the foods for the first time. I loved that some may have left with a newfound appreciation for other cuisines in the world!
Add some non-alcoholic, boozy details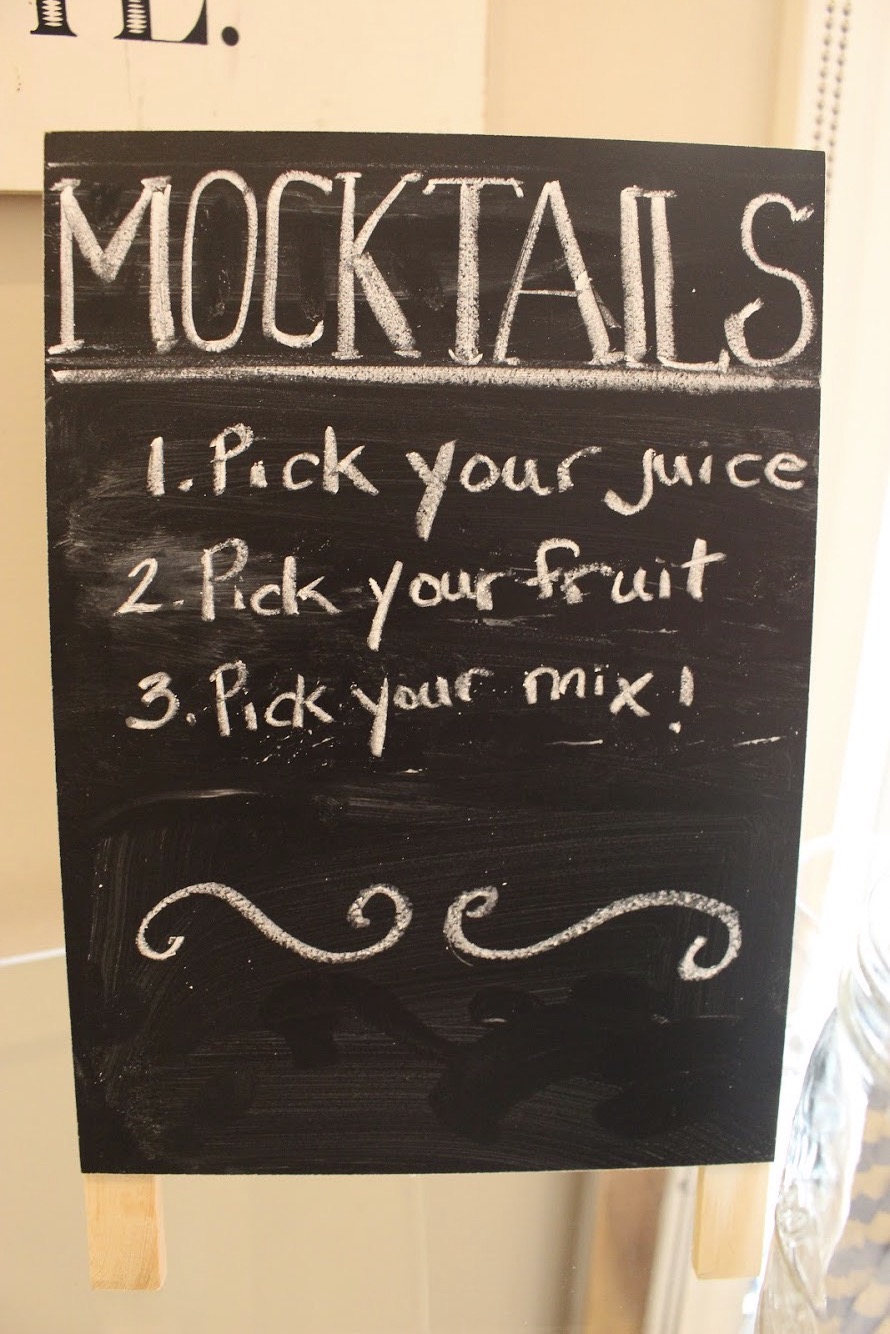 A baby shower is an afternoon party and celebration, so it seemed natural to include champagne. I requested that we have a "Mom-osa" station with a side order of bubbly for guests. I got to enjoy a delicious non-alcoholic drink consisting of fresh fruit, pop and juice while guests got to add a bit of punch to their drink.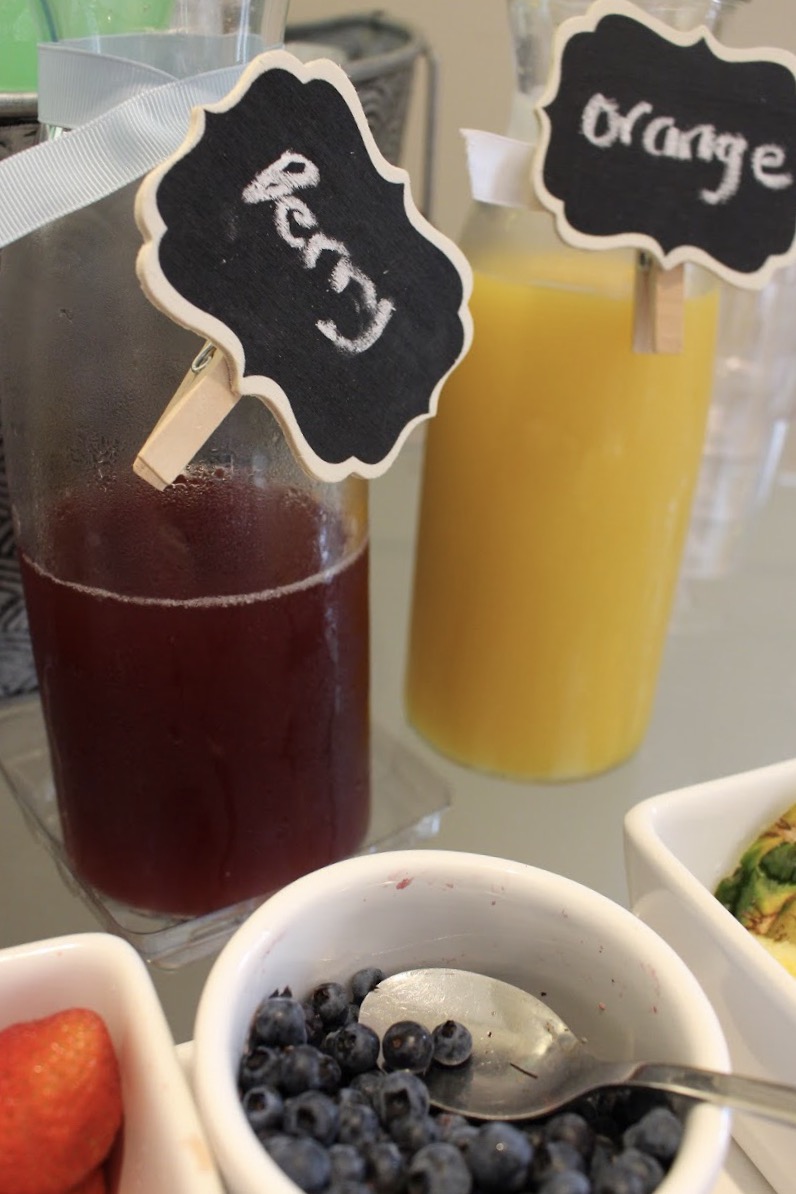 Include games that create a buzz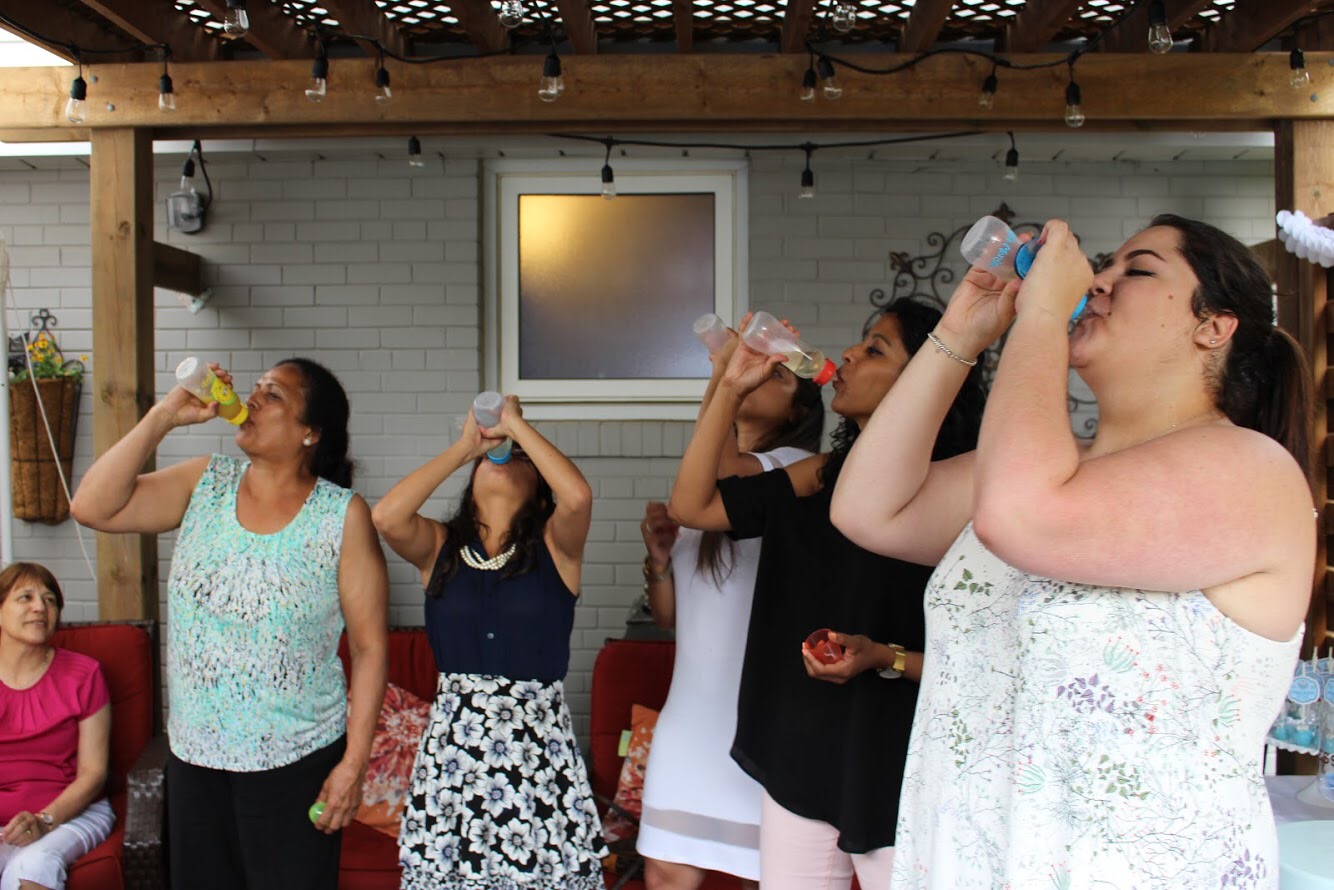 If there is one thing I would omit from all baby showers, it's the games. I don't know how many times I have played Baby Bingo or What's in your Purse. New games have become even more repulsive – like eating chocolate 'poop' out of a baby diaper. Instead of subjecting guests to these kinds of games, my hosts got the crowd going with a bit of fun competition. Four people were selected to see who could drink a cup of wine out of a baby bottle. Not only was it hilarious to watch, it also left a few guests with a bit of a buzz to get through the 1-hour gift opening session.
An epic dessert table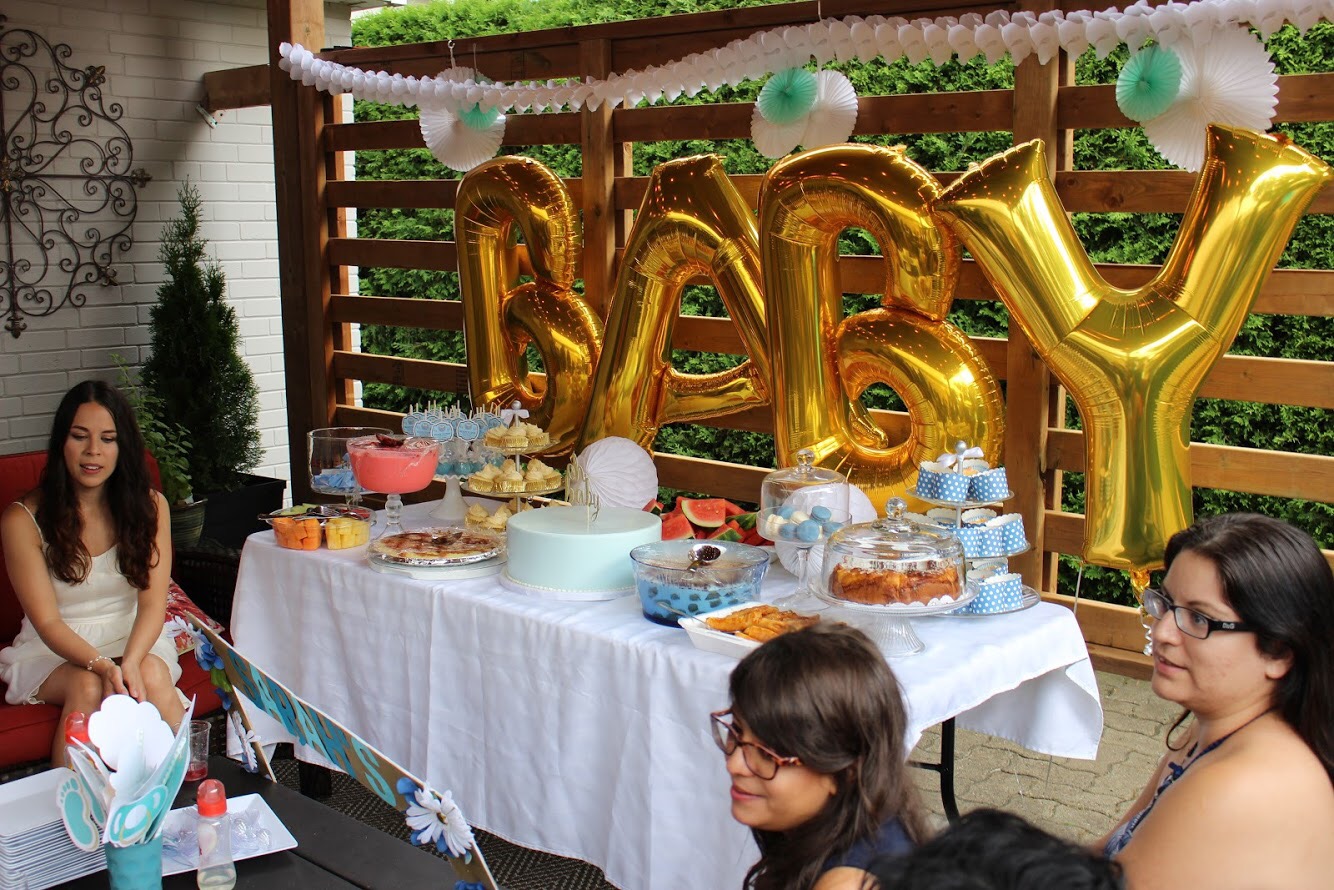 Dessert makes people happy. It usually comes near the end of the event and gives people something to look forward to. My hosts made sure to have an epic dessert spread that included homemade tiramisu by my aunt Cid, cupcakes made by my sister Celina, Portuguese sweet cakes by my aunt Fatima, deep fried bananas, fresh fruit, and a beautiful and delicious cake.
Edible giveaways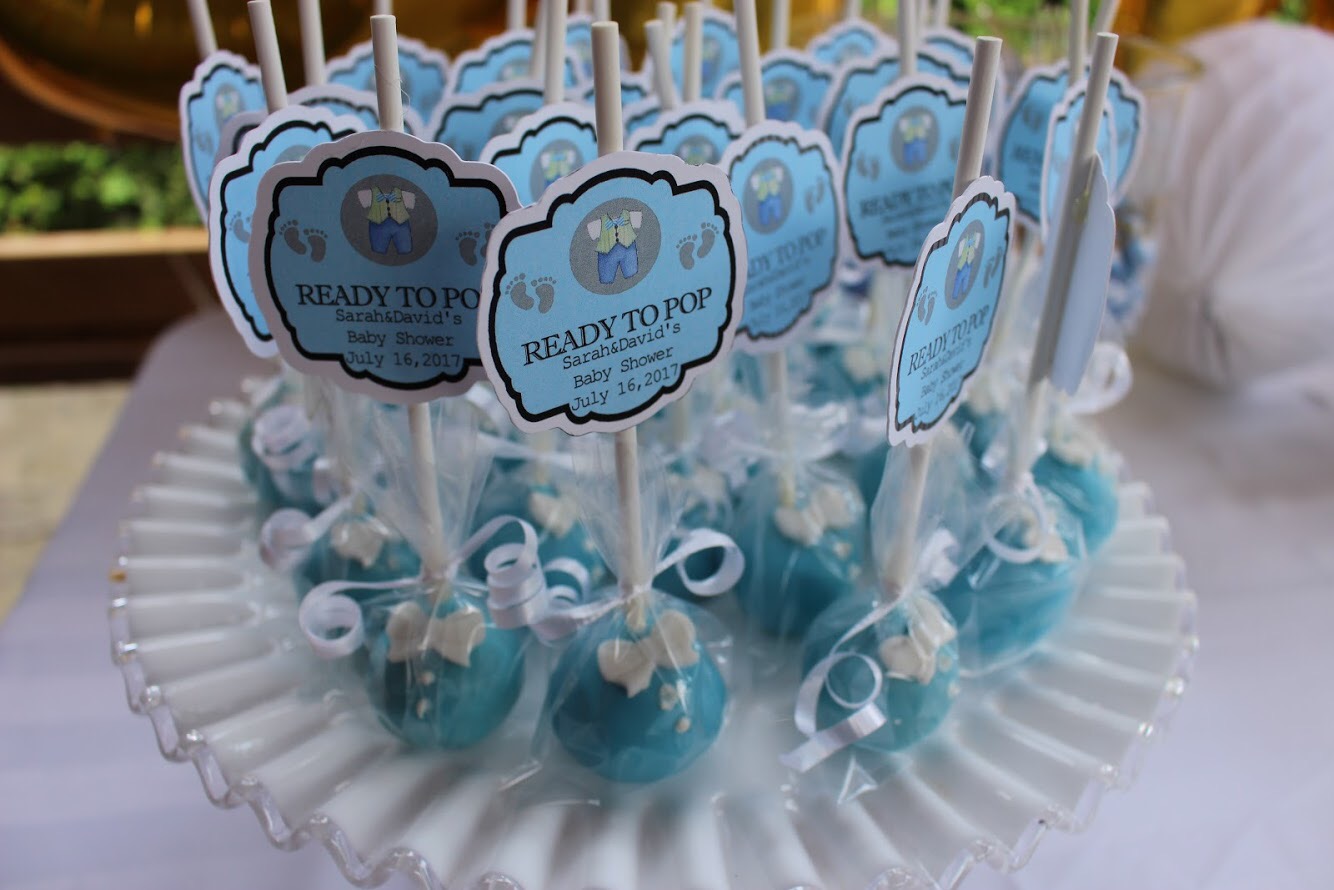 Event giveaways are one of those things that can too often end up in people's garages. As someone who values minimalism and less 'stuff', I am all about edible or experiential gifts. For my baby shower giveaway, I asked my aunt to make homemade cake pops. It was a delicious way to end a food lover's baby shower, and a reminder of the pleasure that food gives us all.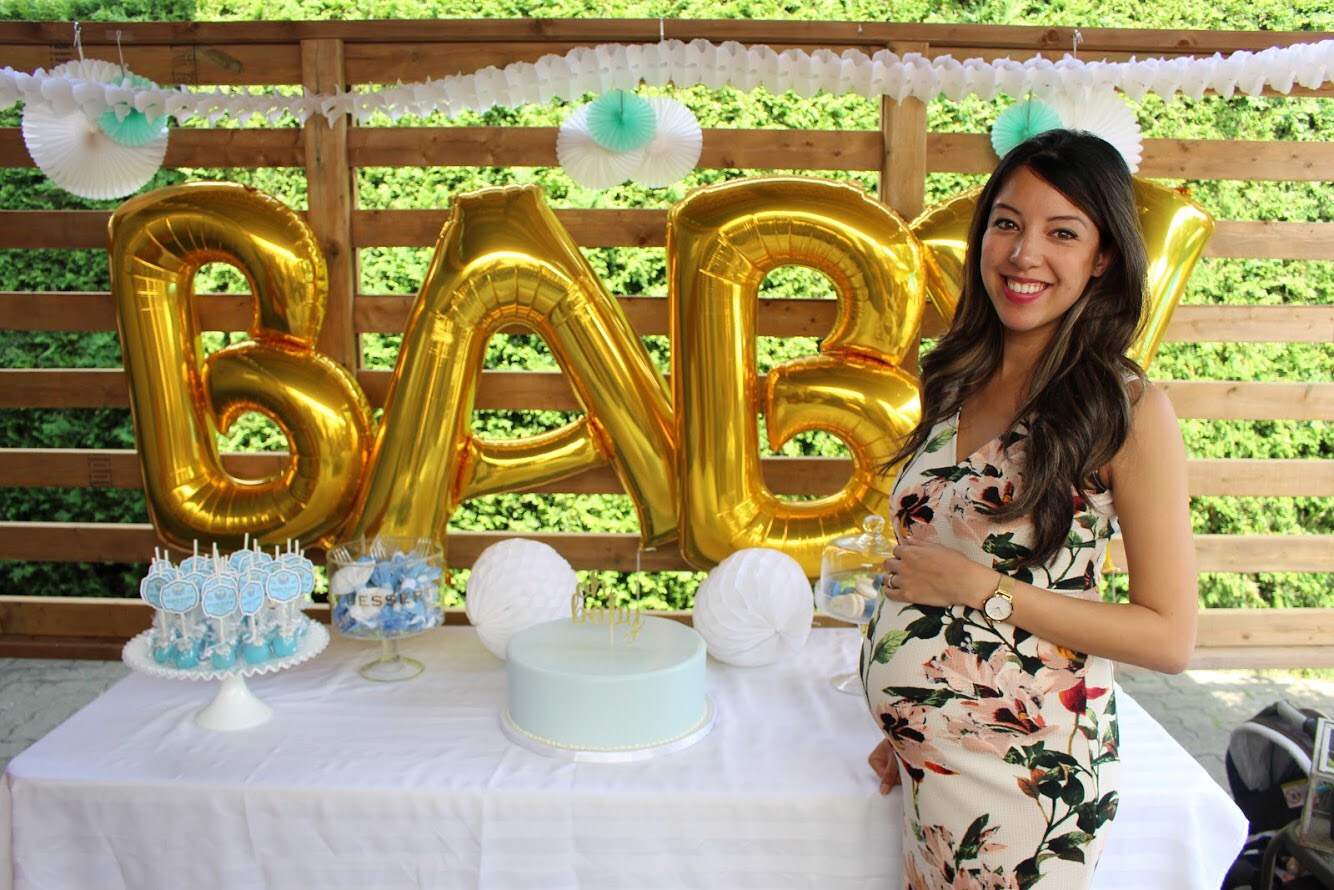 A huge thank you to my mom Grace, sister Celina, mother-in-law Emilce and sister in law Christelle for hosting this beautiful shower! And for my bro-in-law Tim for taking all these pics!
My dress is available here and was made by Carry Maternity in Yorkville, Toronto.