This summer I was thrilled to be invited to explore Kingston, Ontario's food scene with my husband. I used to visit Kingston back in my university days (nearly 10 years ago!); my best friends attended Queens. So, it was great to be back and I was curious to see how the city has changed over that time.
There's nothing I love more than discovering a city's culture and vibe through food. I think a city's food scene tells you a lot about the people and culture. I quickly discovered that Kingston is a place full of foodies who love quality food made by quality, local ingredients.
There is such a high interest in good food that it prompted a local family to start Kingston Food Tours. David and I attended one of these tours are had such a great time learning about the local vendors, the hidden gems, and city's history from a true local!
DAY 1
Breakfast

// Pan Chancho (44 Princess Street)
Pan Chancho has been around for years and is a local favourite for many. Everyone I knew who had lived in Kingston recommended going to this bakery. It had a great buzz in the morning and a good selection of items for brunch. We got the french toast and the chorizo hash. You can also buy freshly baked goods, cheeses, and other food items (their fresh lemonade is delicious!).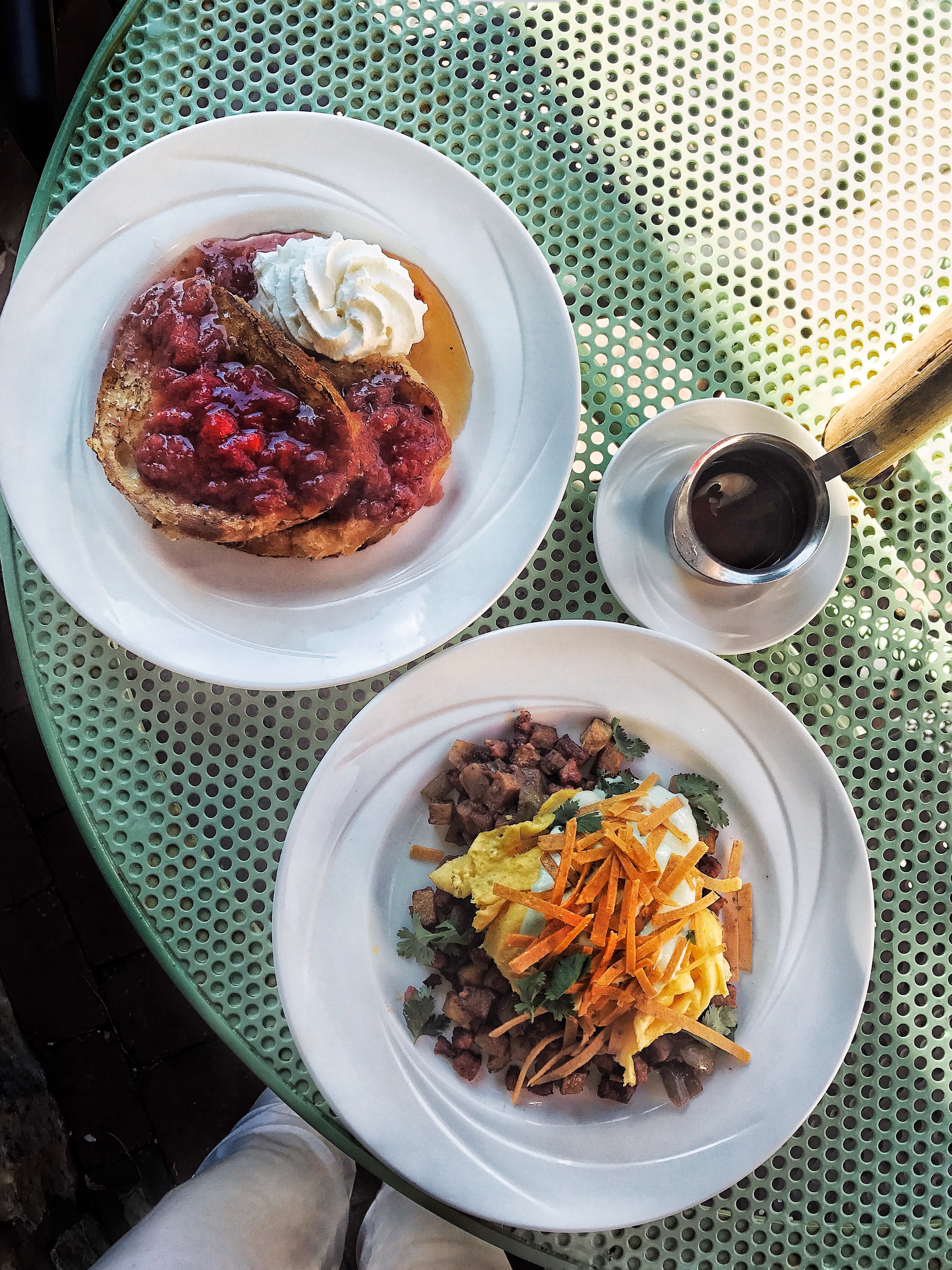 Mid Morning // Springer's Square Farmers Market (216 Ontario Street)
Kingston has a huge commitment to supporting local vendors and farmers, and eating locally-sourced food. The region surrounding Kingston produces some of Canada's finest produce, meats, maple syrup, honey, cheeses and other artisan-made goods and locally-made crafts sold at these local farmers' markets. The market runs from April through November.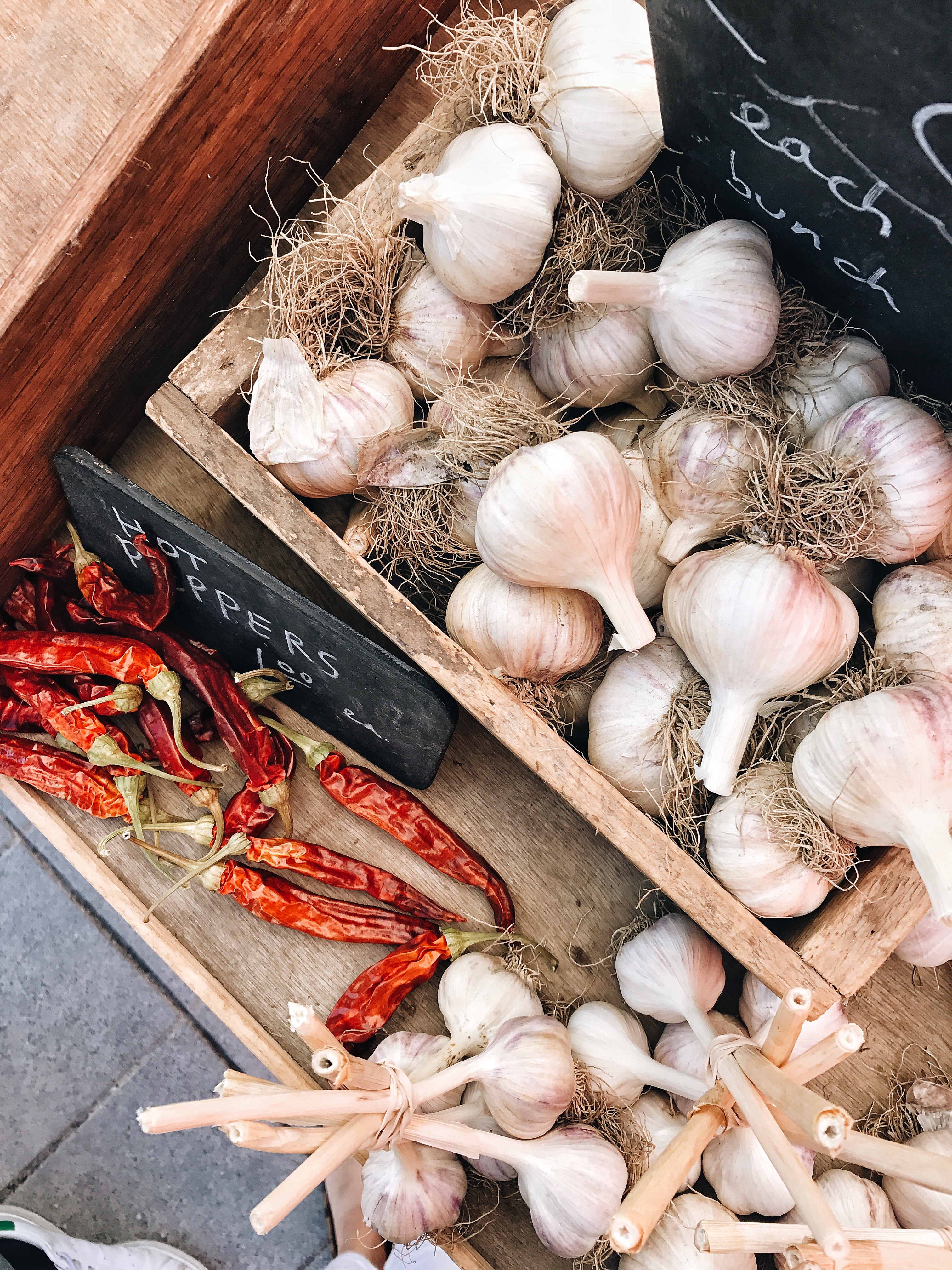 Lunch // Atomica Pizza and Wine Bar (71 Brock St)
This pizza spot was recommended by our Kingston Food Tours guide. It is a chic bistro/ bar where you can find thin-crust pizzas, panini & pasta dishes made with fresh ingredients as well as ingredients imported from Italy. They also have a great selection of wines and craft beers.
Tapas // Tango Nuevo (331 King Street East)
This was one of my favourite spots! Oh my goodness, the charcuterie board was absolutely delicious! The service was spectacular; our waitress asked us what we tended to like in terms of cheeses and meats, and brought out the perfect board. A visit to this gem is a definite must for anyone staying in Kingston!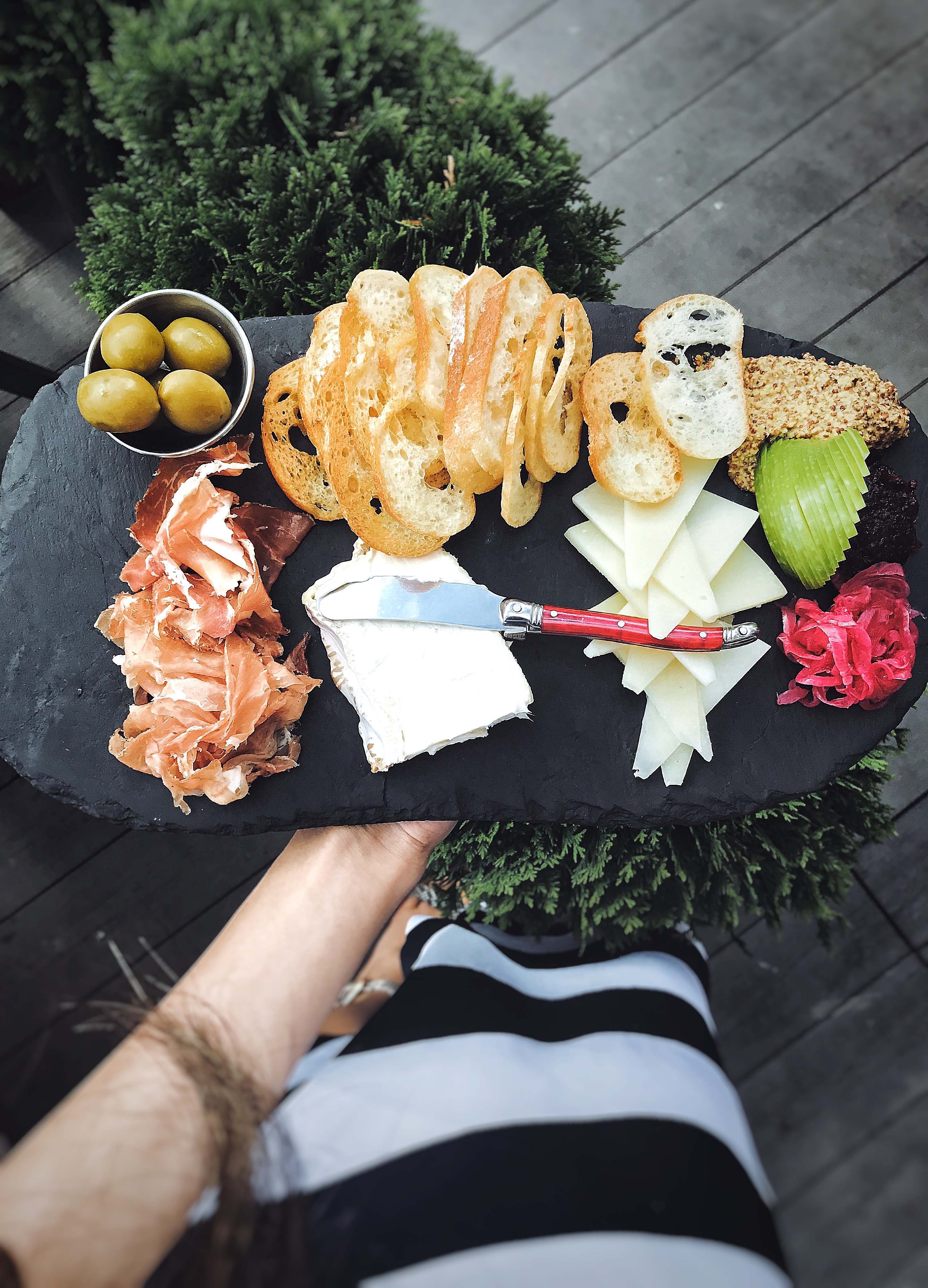 Dinner // Chien Noir (69 Brock Street)
This restaurant is another local favourite and is famous for their duck poutine, which we tried and loved. Their food is also locally sourced; they serve french-inspired cuisine & wine in a charming, brick-lined space with a patio.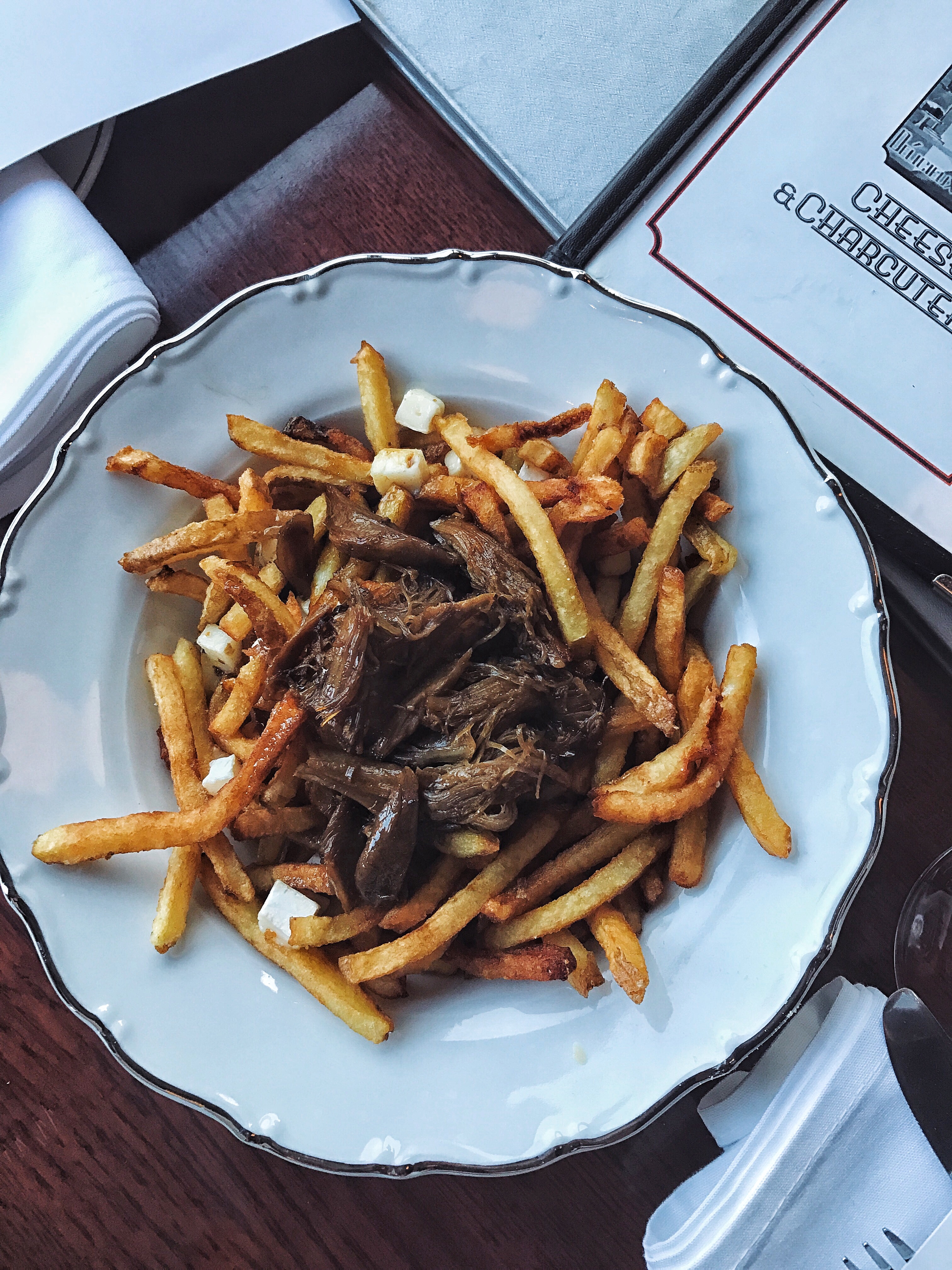 DAY 2
Breakfast // Northside Espresso & Kitchen (281 Princess Street)
Another favourite; this coffee shop was recently opened by a couple who had lived in Australia for a while. If you know anything about Australia – you'll know that they have some of the most aesthetically pleasing cafes in the world and are pretty much driving coffee shop culture. This cafe was stunning. The coffee and teas were delicious; I recommend the chai latte. Their brunch was beautiful. We got the banana coconut pancakes and the avocado toast topped with feta.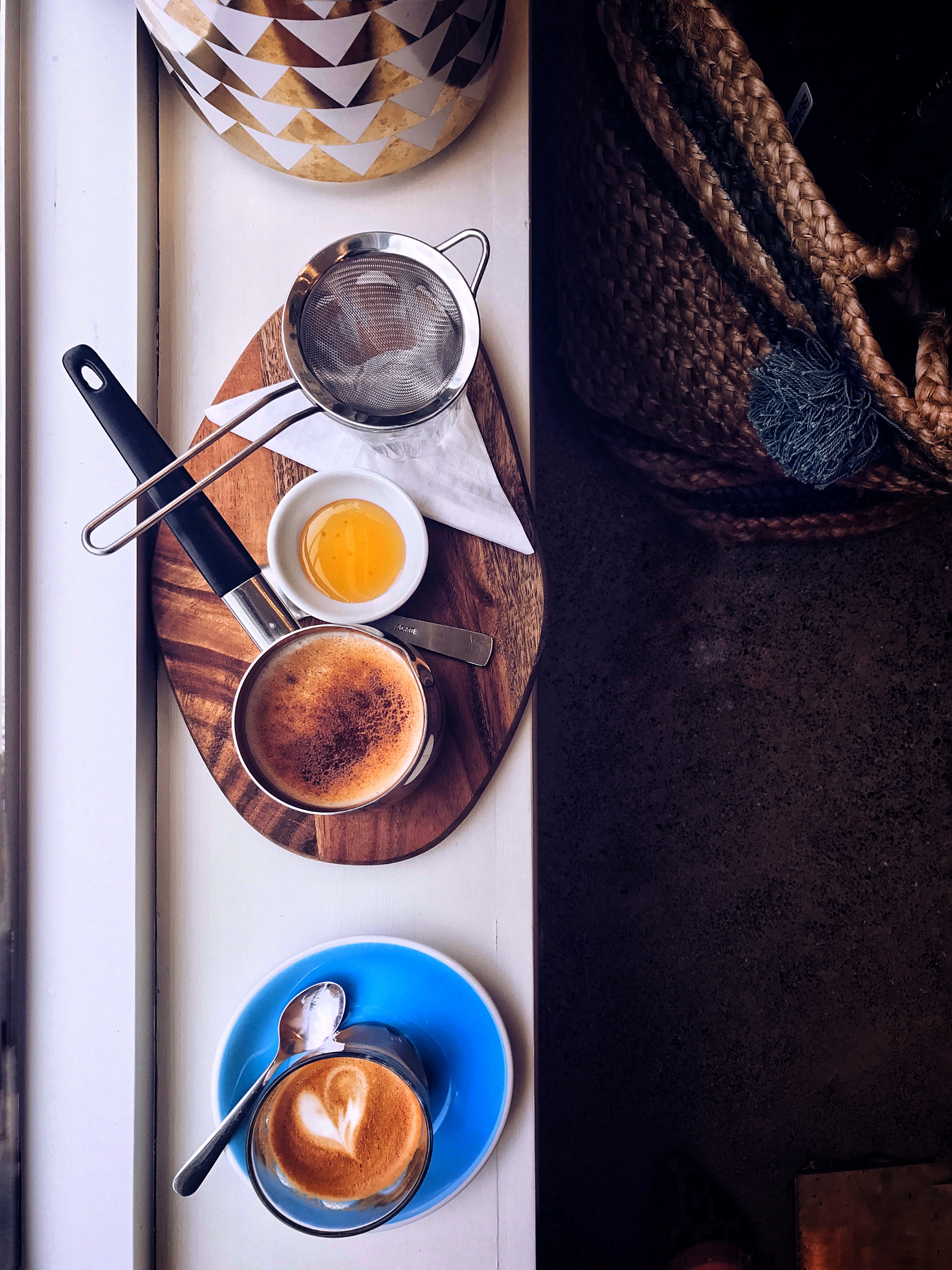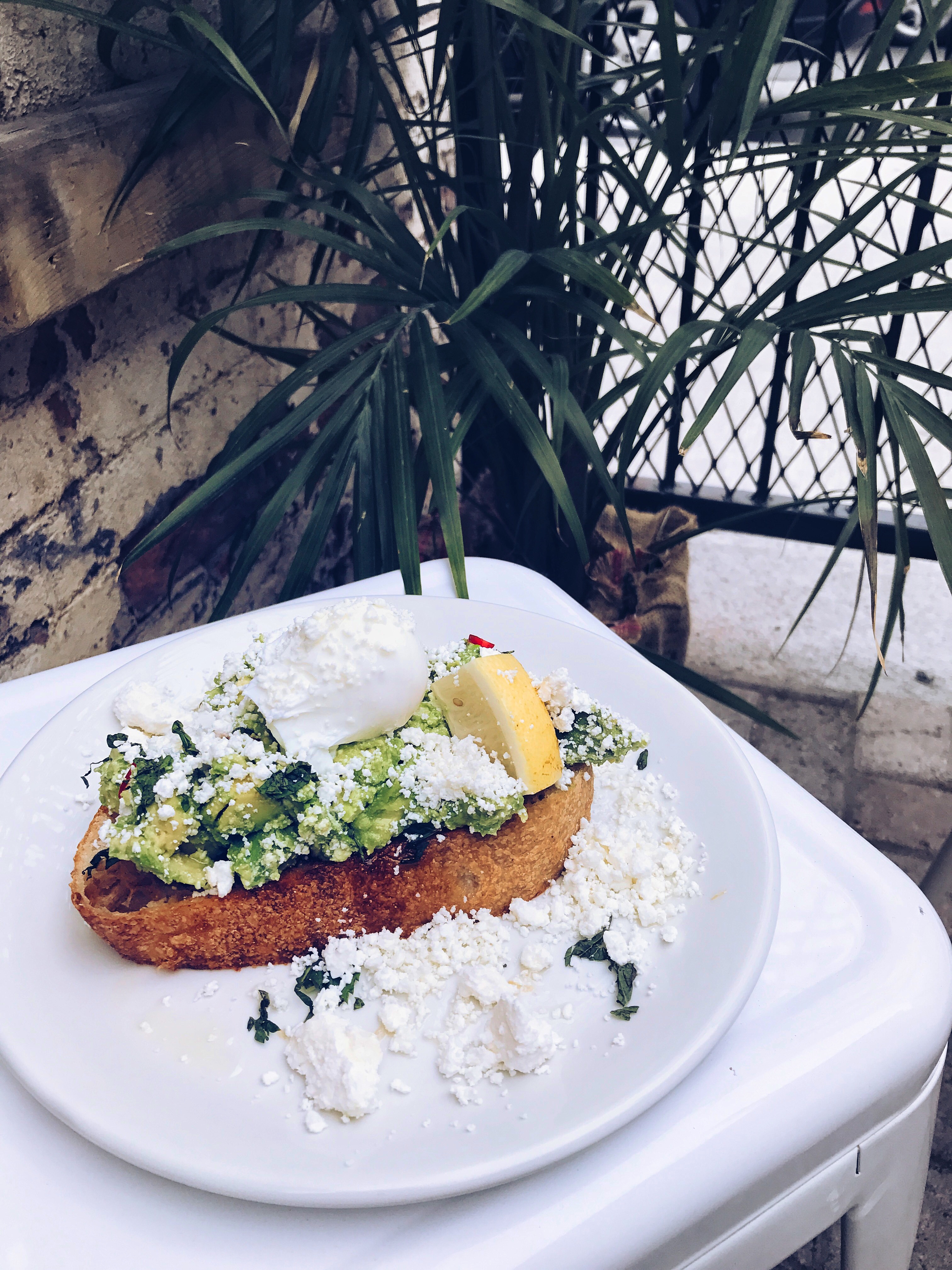 Lunch //Dianne's Fish Shack and Smoke House (195 Ontario St)
If you're looking for Mexican-inspired seafood, mouth watering BBQ, and a full bar with margaritas, look no further than Dianne's Fish Shack and Smokehouse. Their fish tacos were so tasty (and I am quite critical of fish tacos!). I couldn't have the margaritas (since I was pregnant) but my husband confirmed that they were sweet, tangy and bursting with flavour.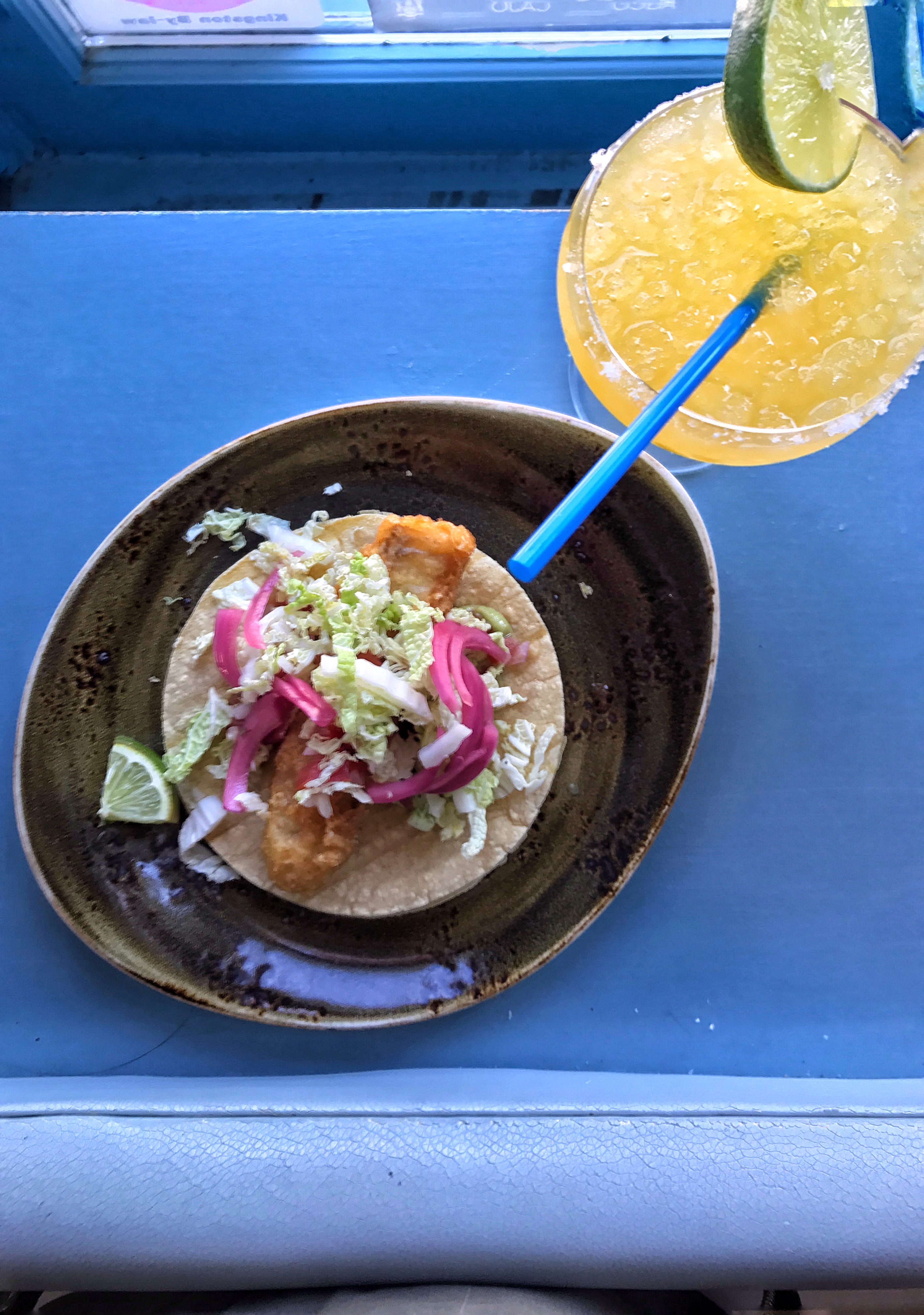 Afternoon Coffee // The Common Market  (136 Ontario Street)
This coffee shop is situated in a vintage wharf house; they serve gourmet pastries & panini as well as espresso & tea drinks. A nice, quaint spot to set up shop and study for a while.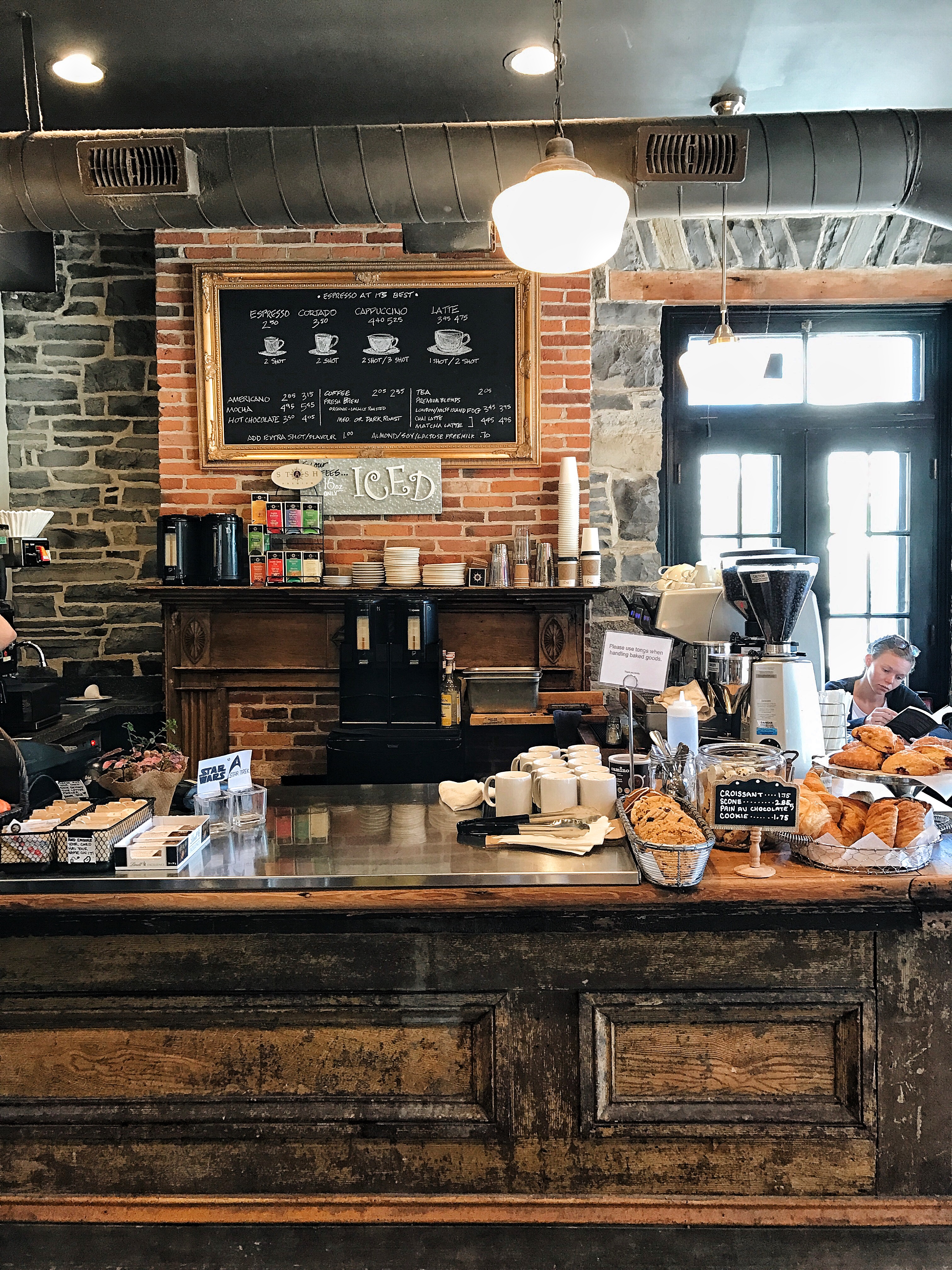 Dinner // Olivea Restaurant (39 Brock St)
Ok. Best gnocchi with osso buco I've tried! This Italian spot was rumoured to turn away Justin Trudeau's crew because they were too full and couldn't seat the whole team lol!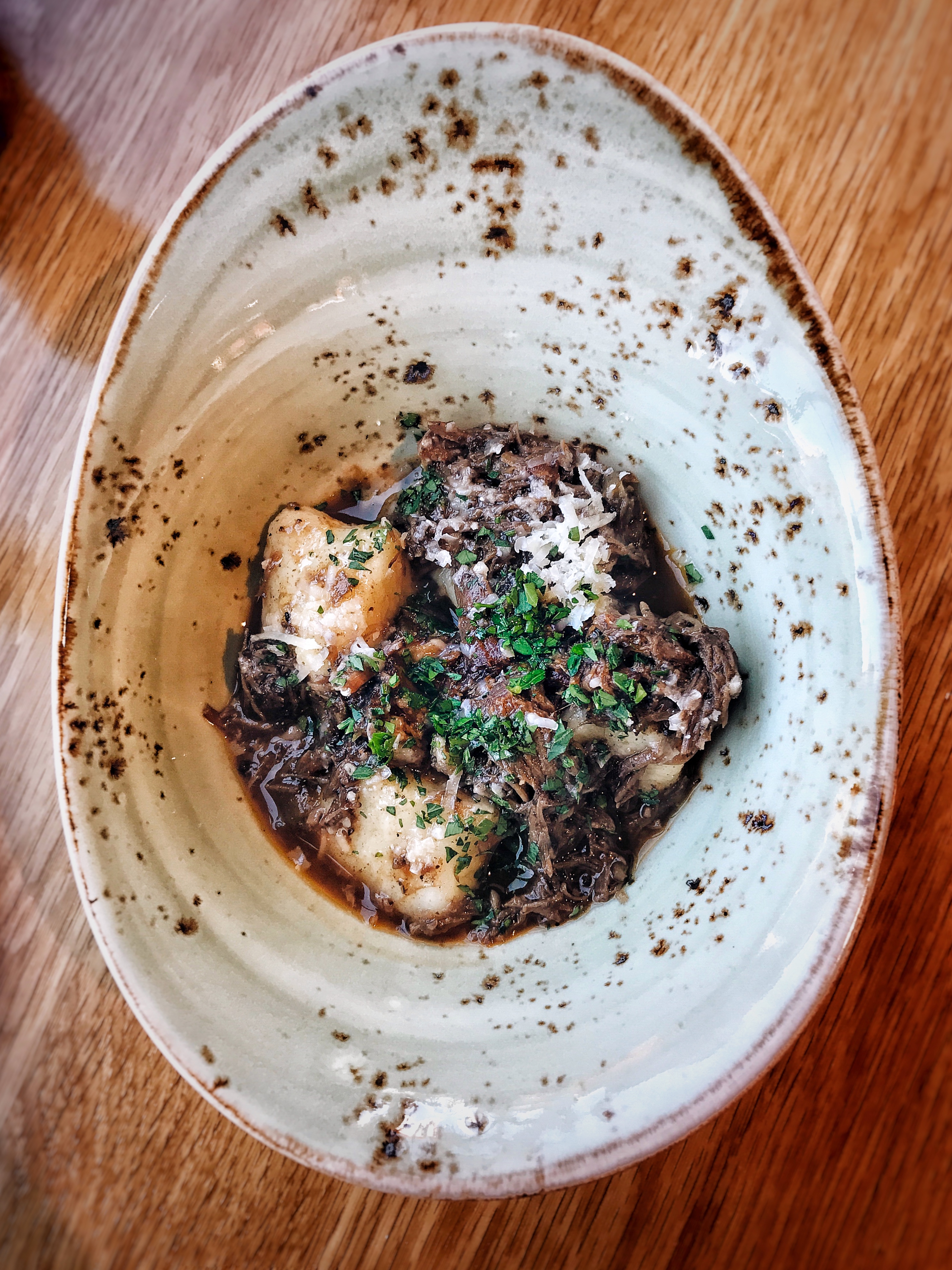 Dessert

// Mia Gelato (178 Ontario Street)
I didn't get a picture of Mia Gelato but you can see me devouring some of their amazing gelato in the video below. They have a huge selection of gelato flavours so you are bound to find the right flavour for your craving. I've tried tons of gelato in my lifetime and this spot definitely does it right.
Disclaimer: I attended this trip in collaboration with Lux Story Media f0r the Kingston Tourism Board. As always, views and opinions are 100% my own.