Tich is a modern Indian restaurant located in Toronto's Mimico neighbourhood in the west end. While there are a few great Indian food spots in the area, owners Karan Kalia and her husband Sunil wanted their restaurant to stand out from the rest by creating an atmosphere that was distinguishably not Indian. This, along with their great quality food, would make Tich inviting to people who may be new to Indian food, as it would appeal to people of all cultural backgrounds.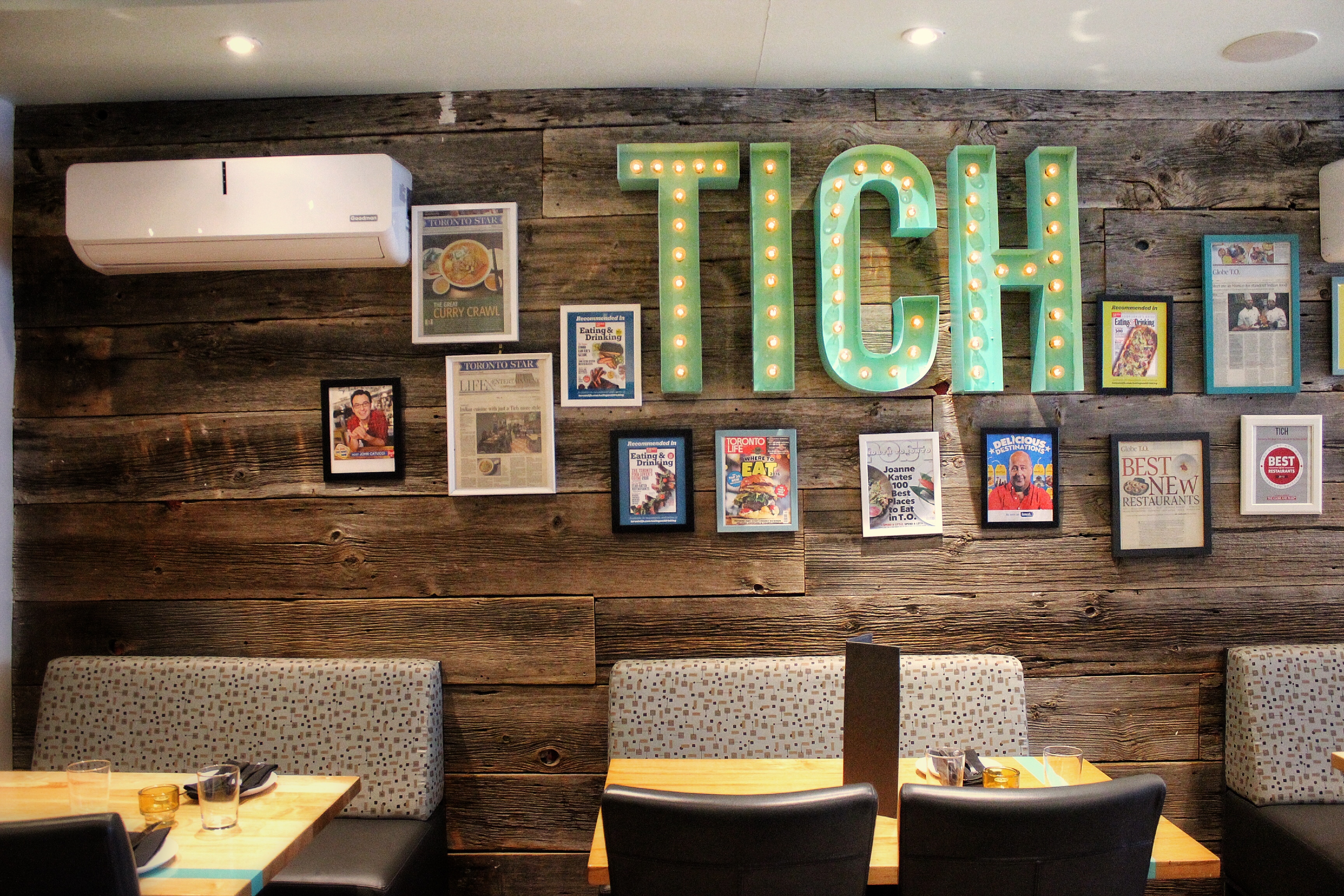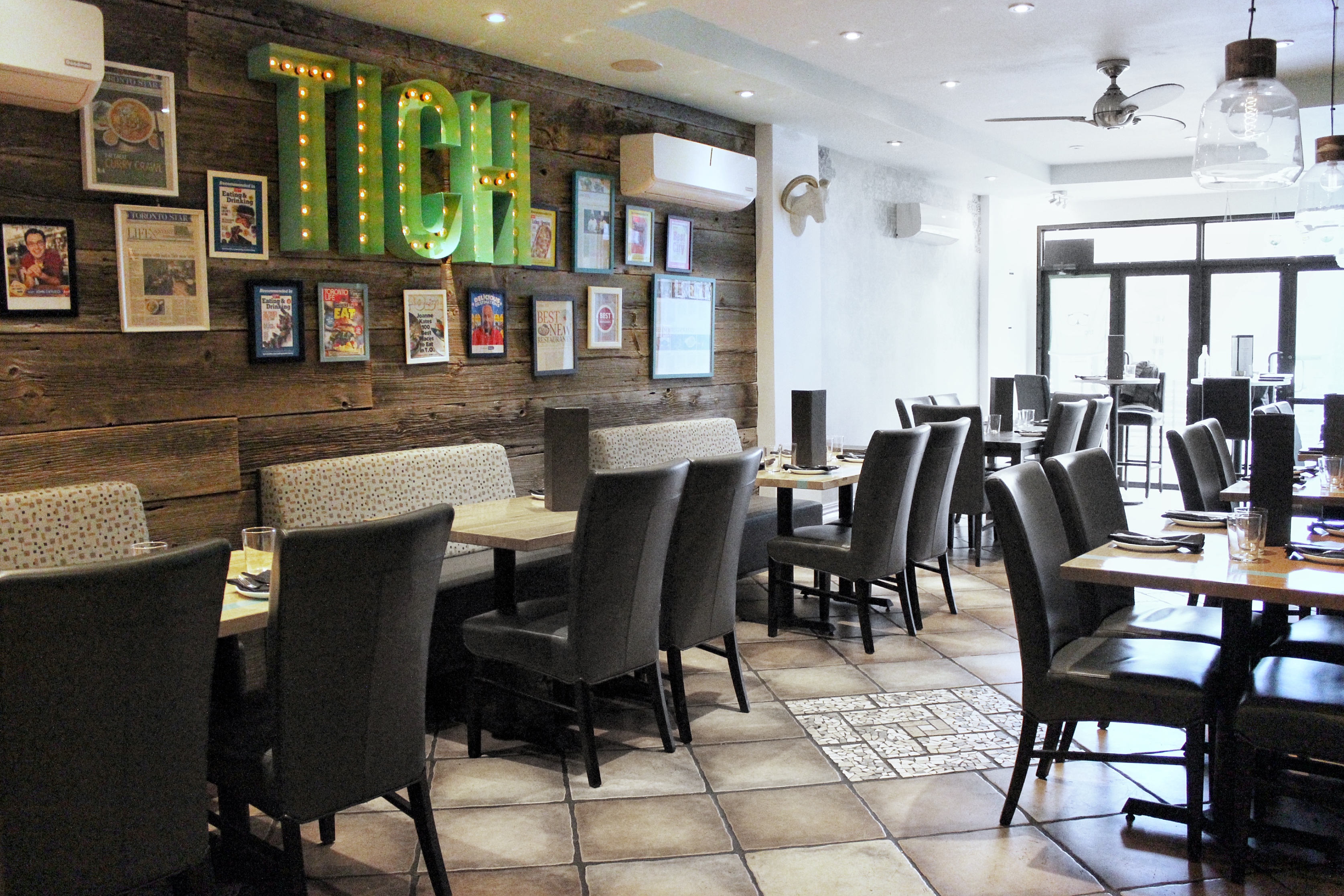 As someone who grew up eating North Indian food (my dad is from New Dehli), I was excited to hear Tich would be opening near my house. It has received great reviews since it opened in 2016 and for good reason – their food is really good. What stands out is their atmosphere (it's more 'hip' than your typical Indian restaurant) and their good quality food.
Here's a look at some of the menu items at Tich:
While I was tempted to order the butter chicken and other well known meat dishes, I took the vegetarian route and went for their grilled paneer and veggie platter. But before my food came out, I was served chips with a couple of sauces. They were highly addictive; I finished the whole basket way too fast.
The paneer was probably my favourite dish of the night. Paneer is an Indian cottage cheese with a fairly firm texture, making it good for grilling. It's marinated in house spices, making an otherwise mild cheese more flavourful. Coupled with the amazing garlic naan bread, it's enough to serve as a meal for one.
Another dish I try is the vegetable medley; three bowls containing dhal, slowly stewed eggplant (it's so well cooked, it's caramalized), and spinach paneer. It's a great way to try a few dishes in one and perfect to dip your naan in.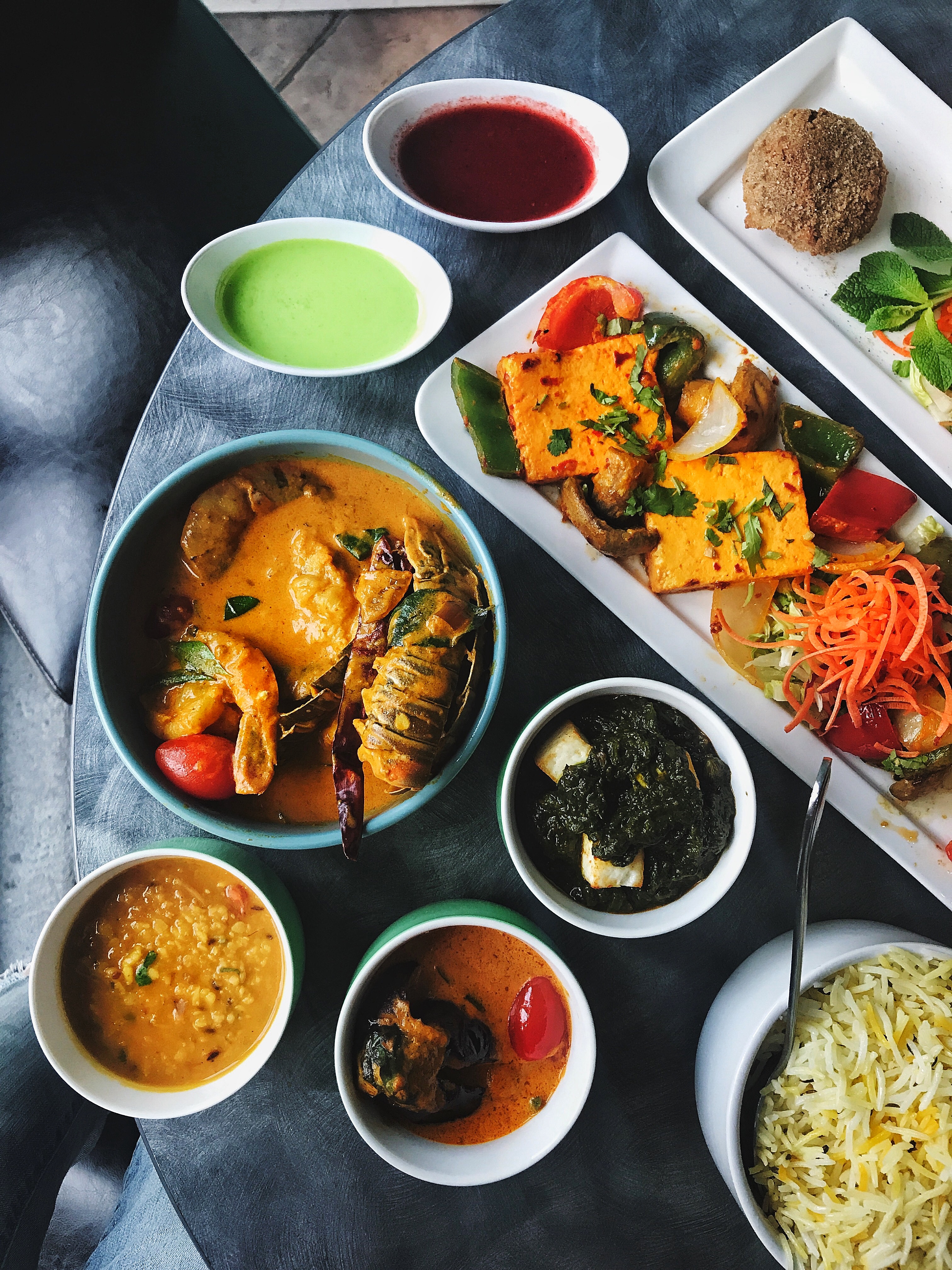 Although most of the meal is vegetarian, I try the lamb shank as per the owner recommendation. Apparently it's a top seller. The meat is marinated in a delicious and rich sauce and practically falls off the bone.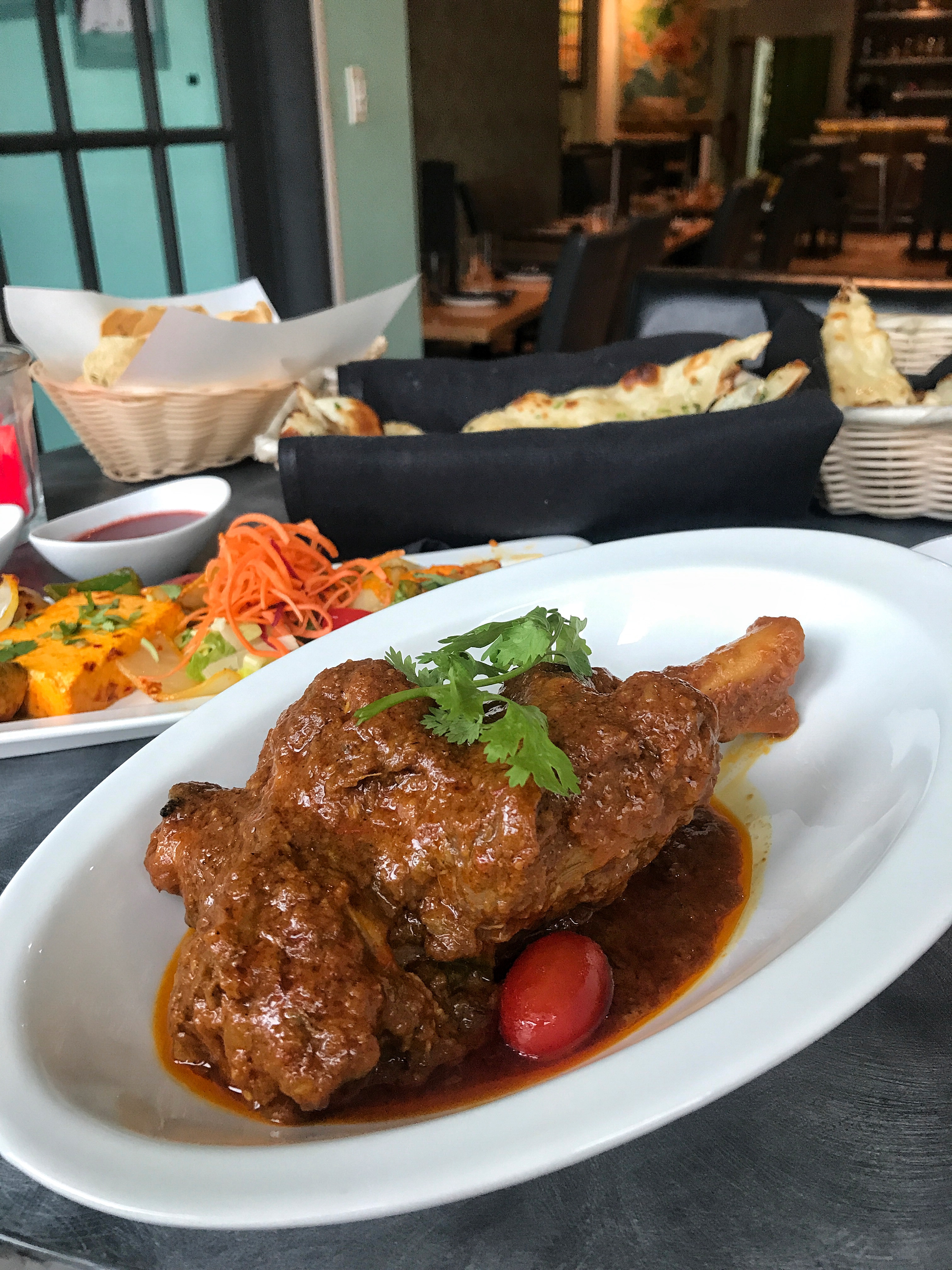 The second main is something I've never tried before at an Indian restaurant; lobster and prawn curry. Again – the sauce is creamy, flavourful and bold with spices. The lobster meat is cooked well and is tender.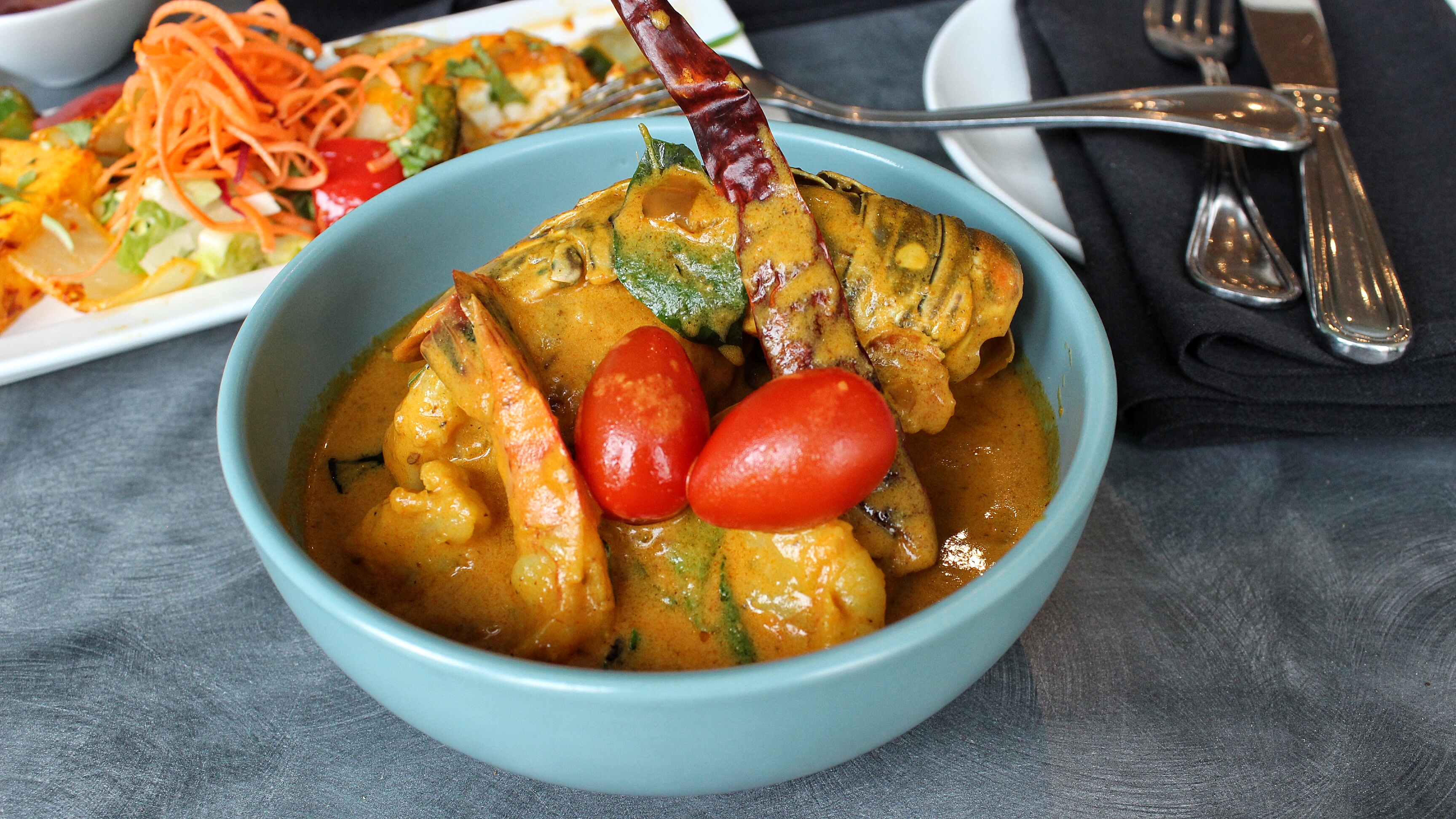 I can't leave without trying the dessert. While not house made, the Indian sweets are delicious. The rasmalai has perfect texture; it's soft and falls apart in your mouth. The saffron and crushed cardamon spices bring me right back to my childhood (the difference being, I have more self control now. I used to down 5 or 6 of these sweets as a kid).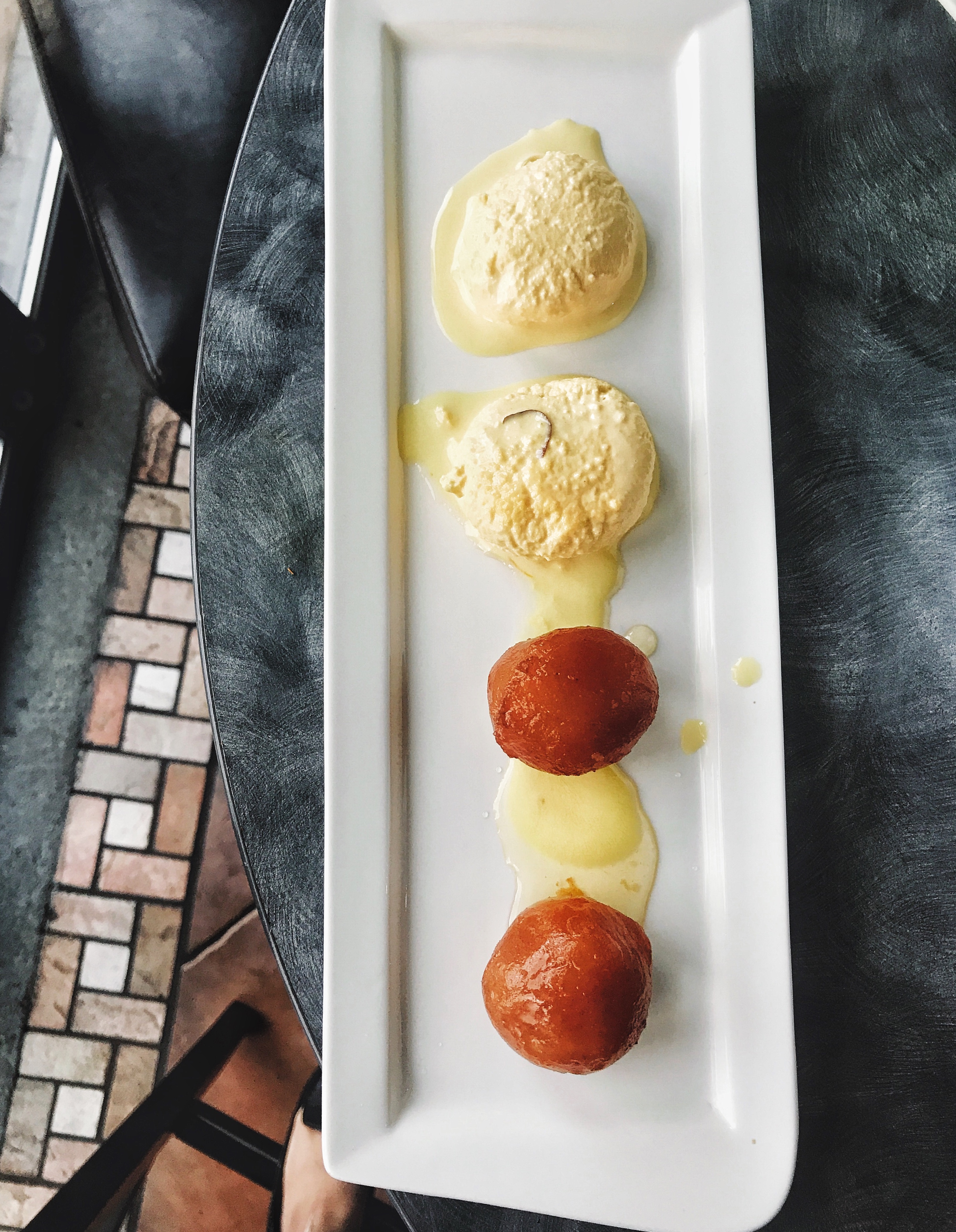 Overall, I am very satisfied with the food at Tich. This would make a great date spot, or special occasion dinner outting. Two can dine for about $80 and you can expect great quality food. Be sure to check out Tich if you're looking for a cool spot (Tich translates to 'cool' in Punjabi) to enjoy delicious, quality Indian food.
---
Disclosure: Tich is located at 2314 Lake Shore Blvd. W. (at Burlington St.). Menu items are subject to change. Food was complimentary however all opinions are 100% my own.