This summer I discovered the beautiful art of making homemade pizza. I love pizza. But the thought of making it myself felt daunting. Until I went to a potluck dinner and saw my friend Troy whip up an amazing pizza meal in 30 min. I watched how easy it was and was blown away by how delicious it tasted!
I think a huge part of what makes this pizza taste so good is the savoury toppings. The mortadella and chorizo certainly add a kick of flavour. But hey – you can totally customize this pizza to what ever your preference is. And if you want to get fancy…make your own dough! My husband makes sourdough nearly every week and we just use some of the left over to make sourdough stuffed crust pizza. But I will warn you, making your own dough makes the process a BIT longer (it takes 24 hours to make!), so if you're crunched for time just buy some pre-made dough from your local grocery store!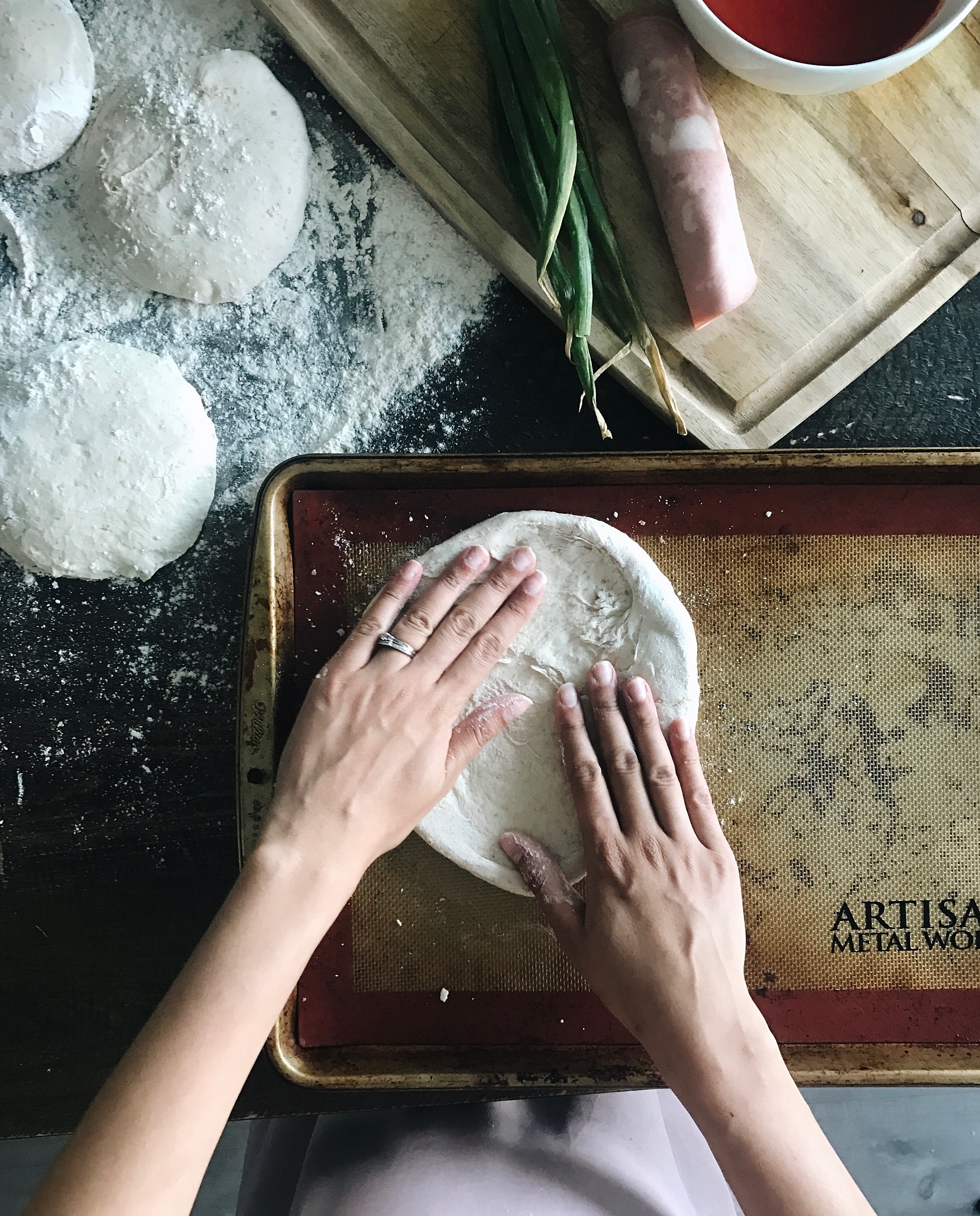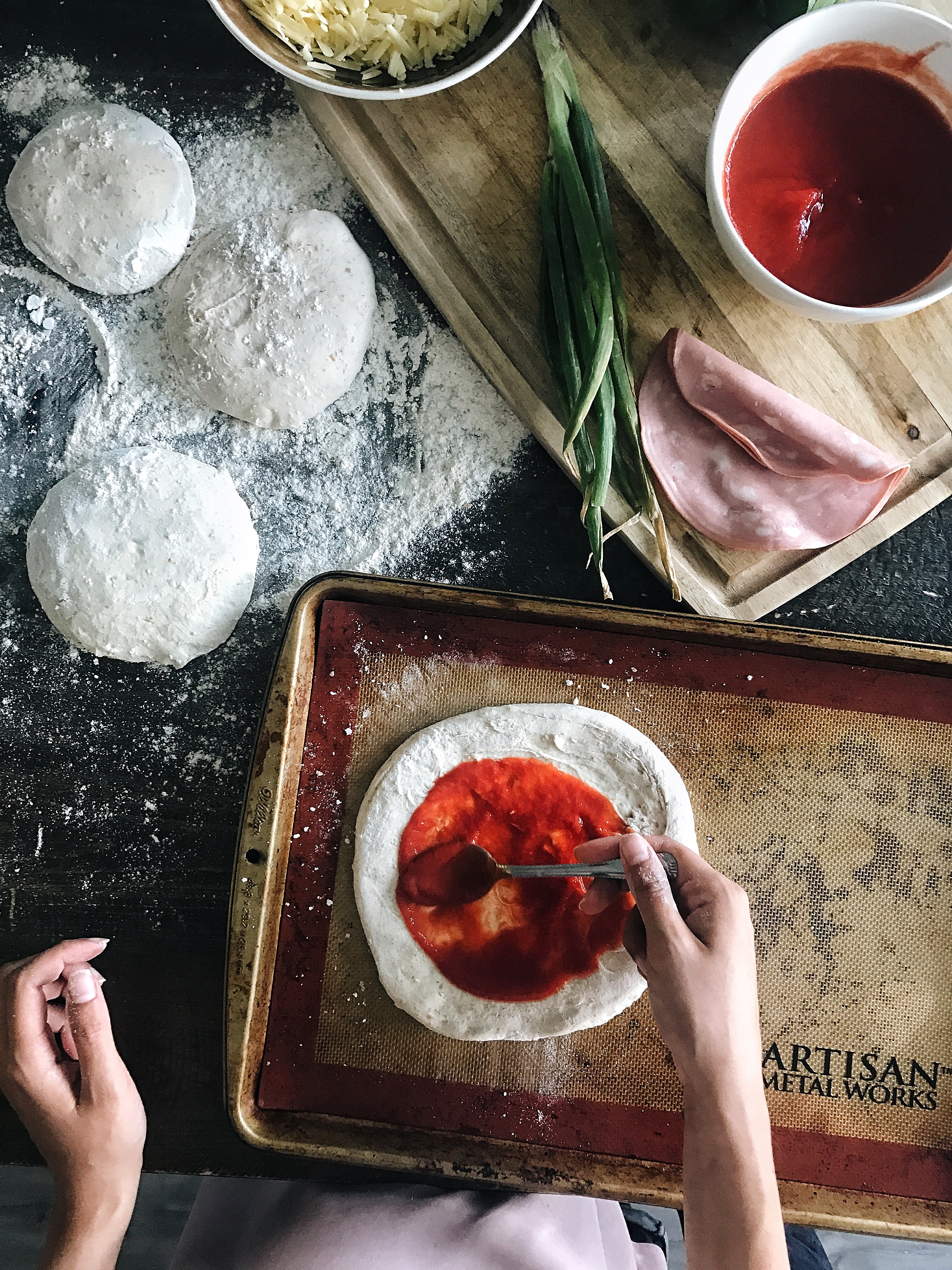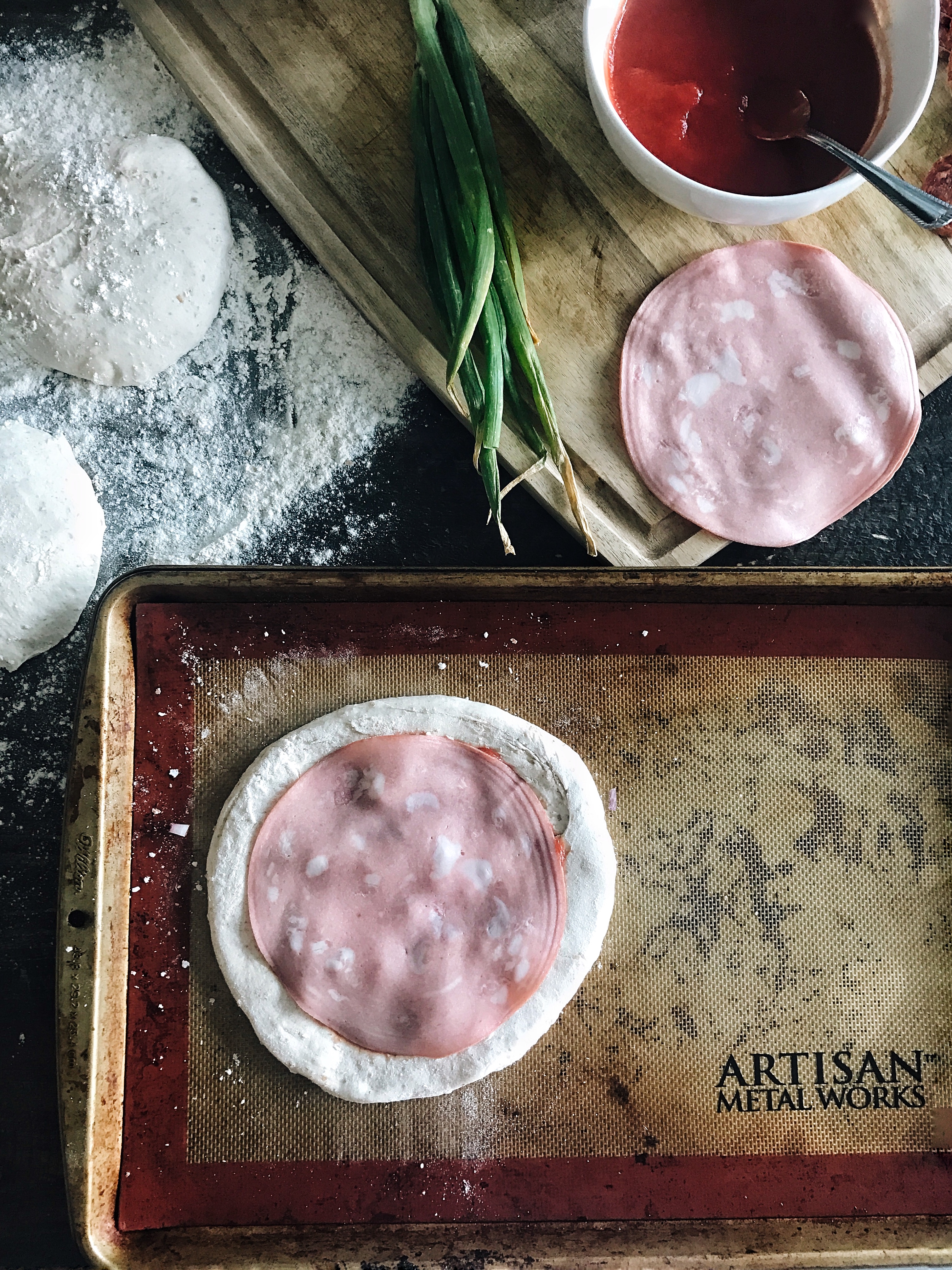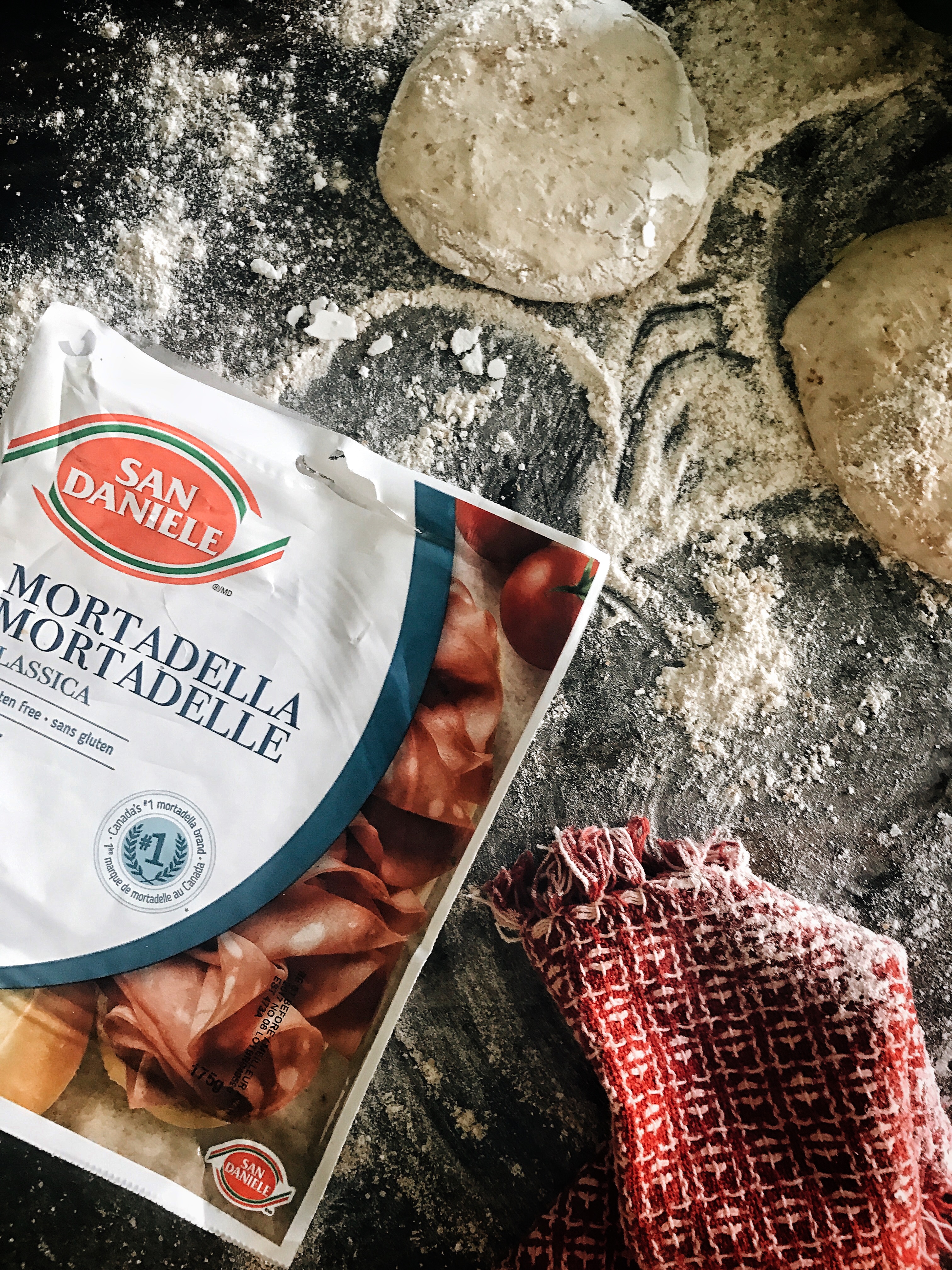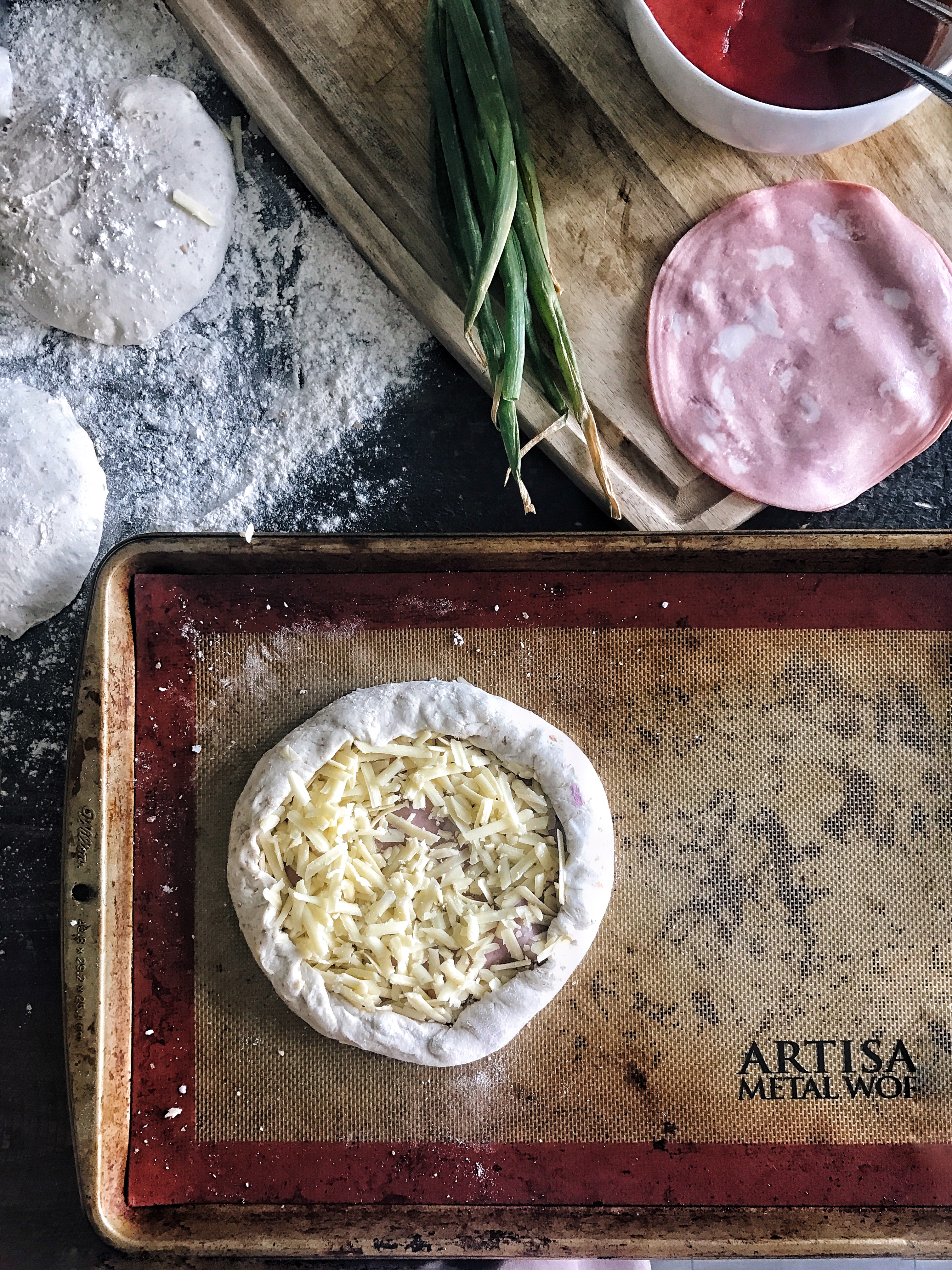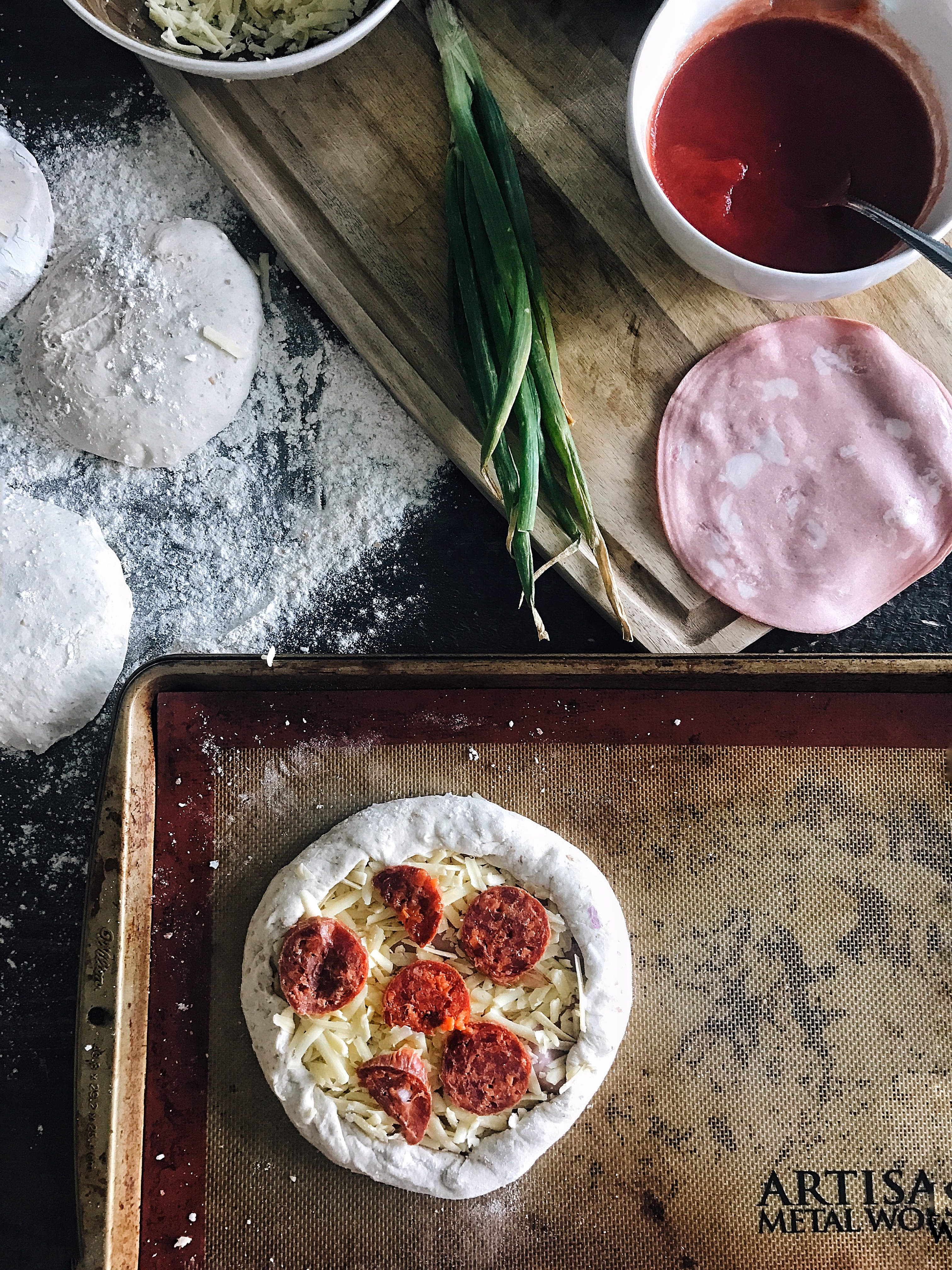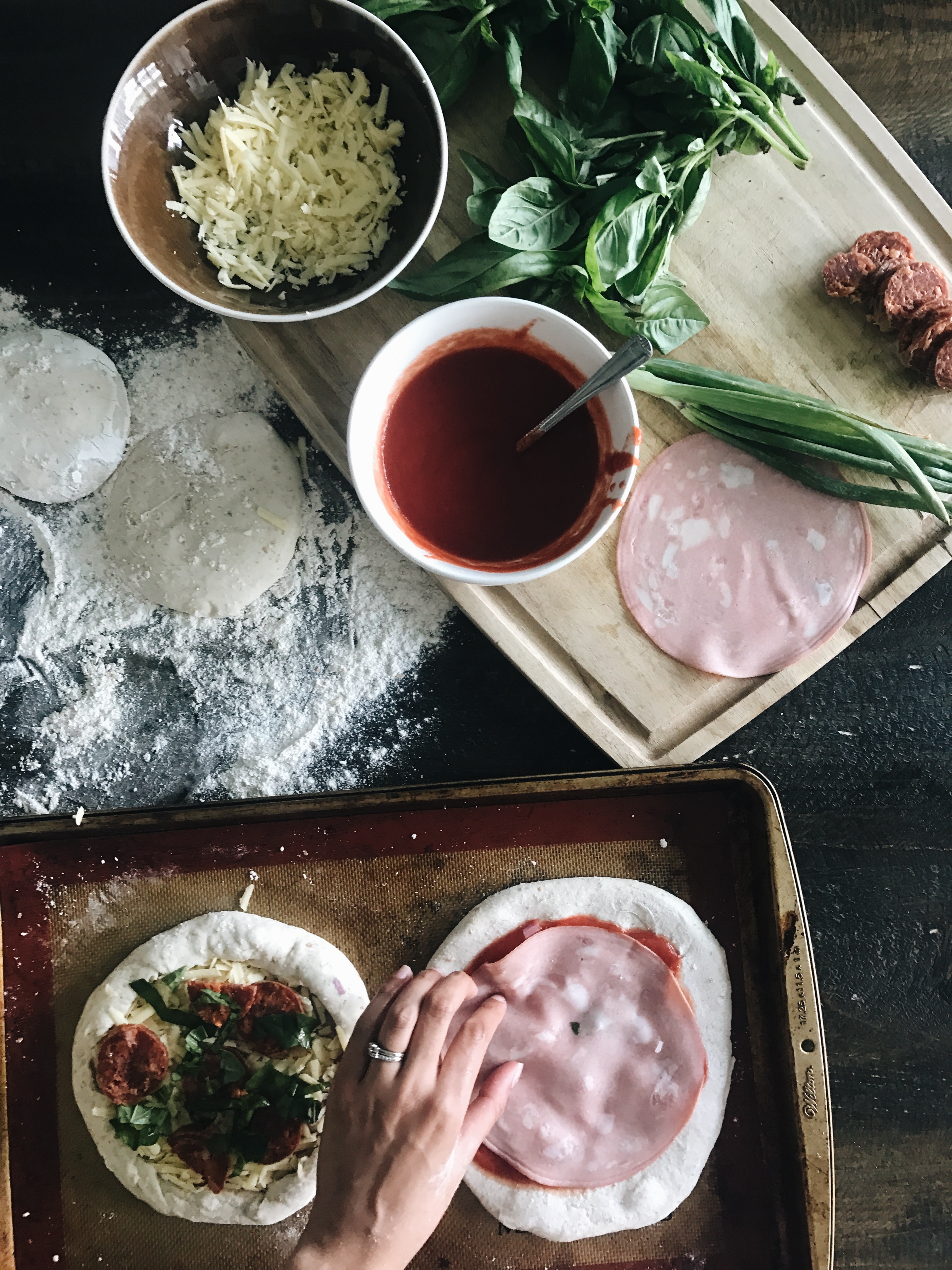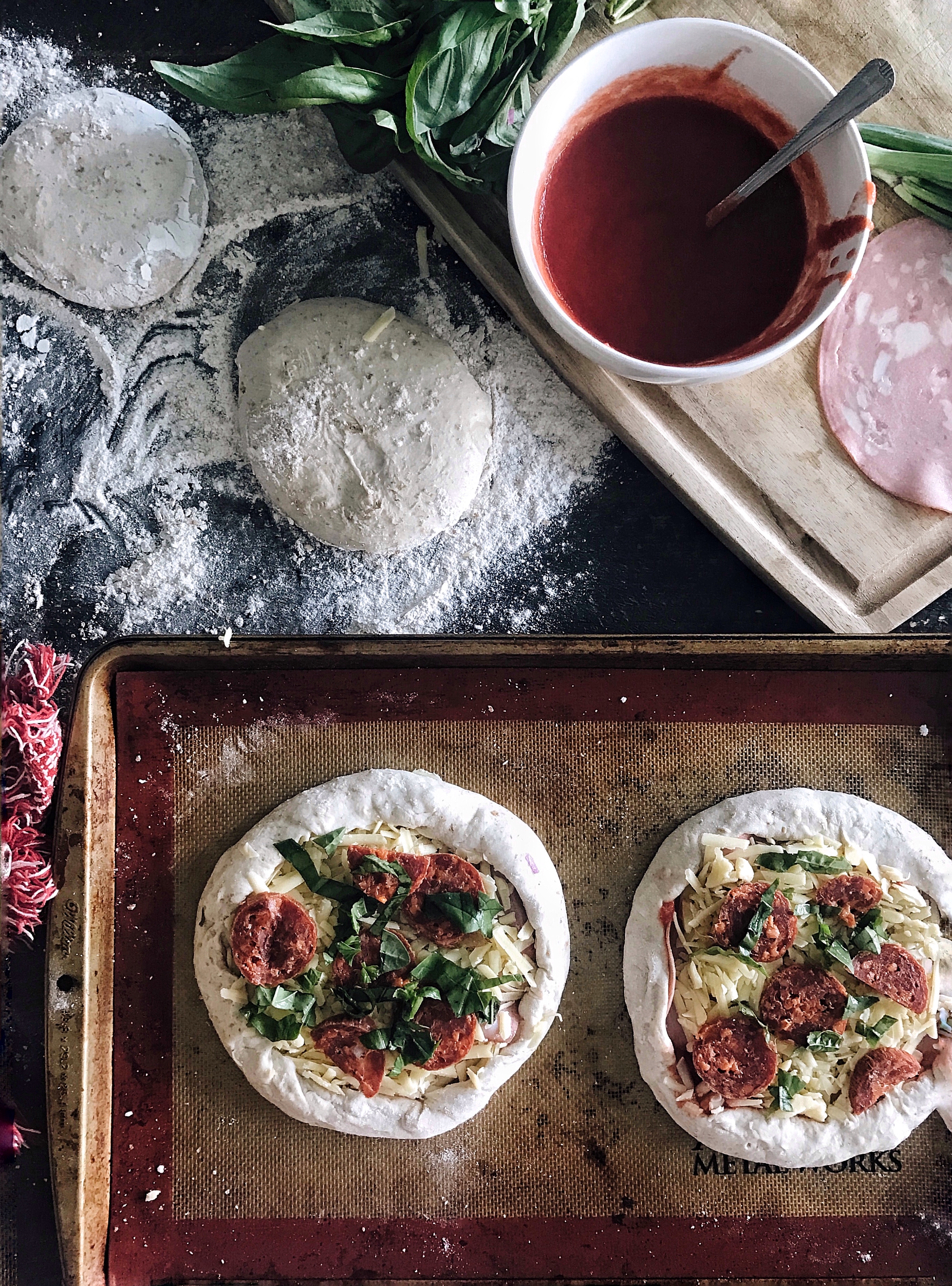 Ingredients
1 pack of pre-made pizza dough, or make your own sour dough crust
1 cup of plain tomato sauce
1 chopped red onion
6 slices of San Daniele Mortadella Classica
2 cup of shredded cheddar or Mozzarella Cheese
1/4 cup thinly sliced chorizo
Bunch of fresh basil leaves
Directions
Preheat oven to 450. Prepare a baking sheet.
On a large, floured surface, portion out the dough into 4-6 individual mini pizzas. Use your thumbs and hold the dough up, rotating, so that it stretches out.
Place your individual pizzas on the baking sheet. Spread the centre with a couple tablespoons of tomato sauce.
Add a tablespoon of chopped red onion.
Lay a whole layer of Mortadella on top of the tomato sauce and red onion.
Add shredded cheese, ensuring you cover the whole pizza.
Roll the outside of the pizza dough over the cheese to form a stuffed crust
Finish the pizza off with the sliced chorizo and basil leaves.
Bake in the oven for 10-15 min, or when the crust turns golden brown.
Serve immediately or let cool and freeze for later use!
PS : You can get coupons for the Mortadella here.