There are a few key things that go into making a great meal.
Obviously the food needs to be prepared well and it needs to taste good. But that's just the start. Add the perfect wine pairing. An intimate and cozy atmosphere. Good company coupled with quality conversation always help too. Warm and friendly hospitality and customer service also go a long way. My meal at Le Notre Bistro on Manning Avenue last week checked all these boxes plus one more. My meal helped support a social enterprise that is doing some pretty amazing work to help end youth hunger.
I attended the Taste of Jura Wine Dinner Series at Le Notre Bistro last week, where I had the opportunity to discover spectacular wines from France while contributing to a great cause.I was introduced to this quaint 20-seat french Bistro in Toronto's west end by Mariam from MealShare – a social enterprise that aims to end youth hunger. I became a MealShare ambassador last month because I wanted to use my blog and Instagram to spread the good news about what this social enterprise is doing in our city and across Canada.
The concept is essentially Buy 1 Give 1: you select a menu item with the MealShare logo next to it from a partner restaurant. The restaurant donates to a partner charity (in Toronto, it's Eva's Initiative) that will provide one healthy meal to a hungry youth. This is a cause that is definitely close to my heart. Many of you now that I work at a non-profit that helps empower youth facing barriers. So I see first hand the amazing work that youth-serving organizations do to transform people's lives for the better.
If you're a wine lover, this is definitely a dinner you need to consider attending. You'll learn unique facts about the wine's history, including the region it's from, the tasting notes, and what it pairs best with. The food is also delicious. The chef is skilled at making you feel like you're dining in France. The portions are just right so you leave feeling satisfied but not overindulged. Here is a look at what was included in this food and wine pairing.
---
Tastes of Jura Food and Wine Dinner Series
Jura is a wine-growing region and is one of eight departments of Bourgogne-Franche-Comte. The Jura wines are very distinctive and unusual wines.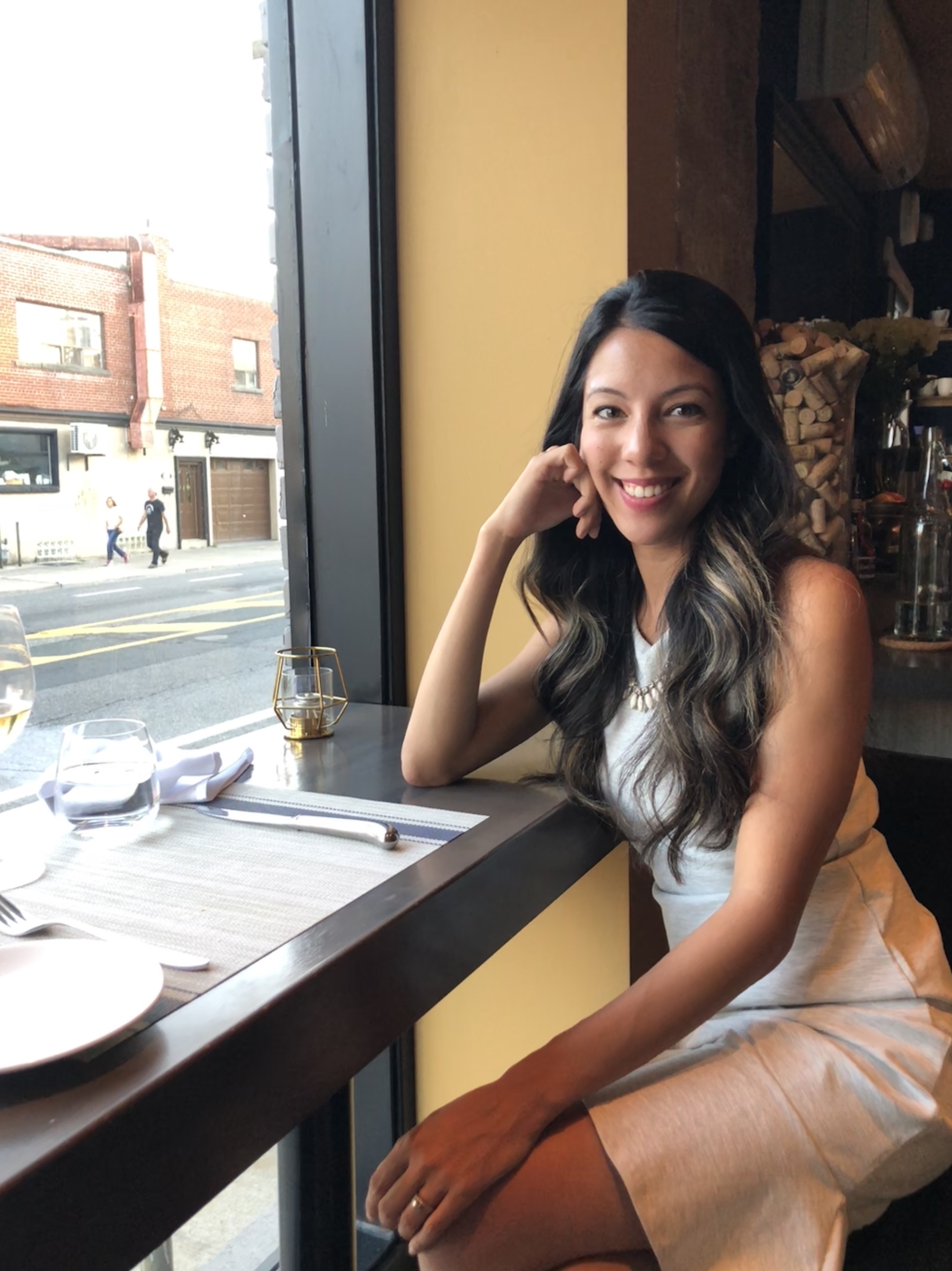 FIRST: NV Domaine Baud, Brust Blanc de Blanc
FOOD PAIRING: Carpaccio de Loup (sea bass carpaccio, Ontario strawberries, basil and yuzu)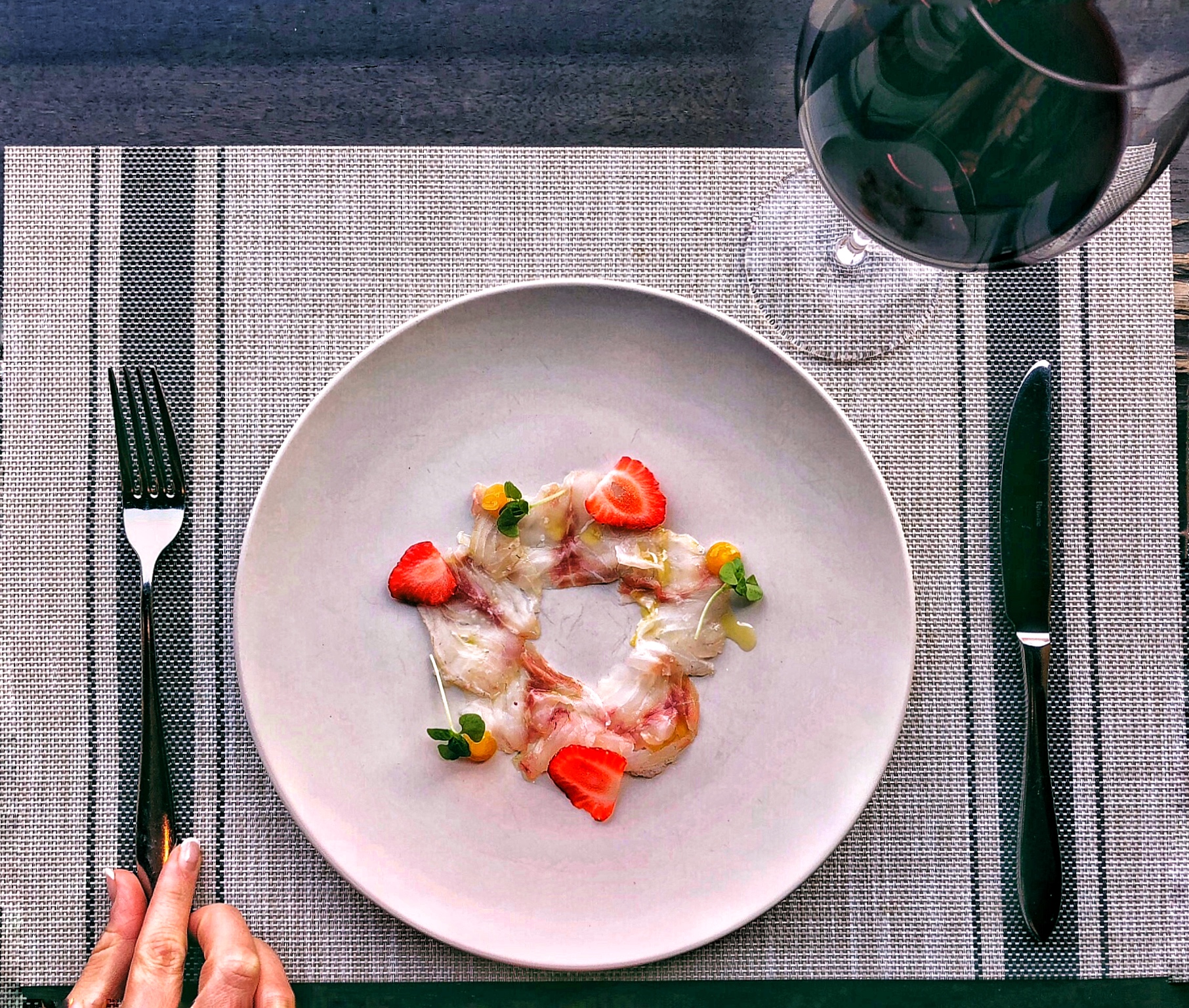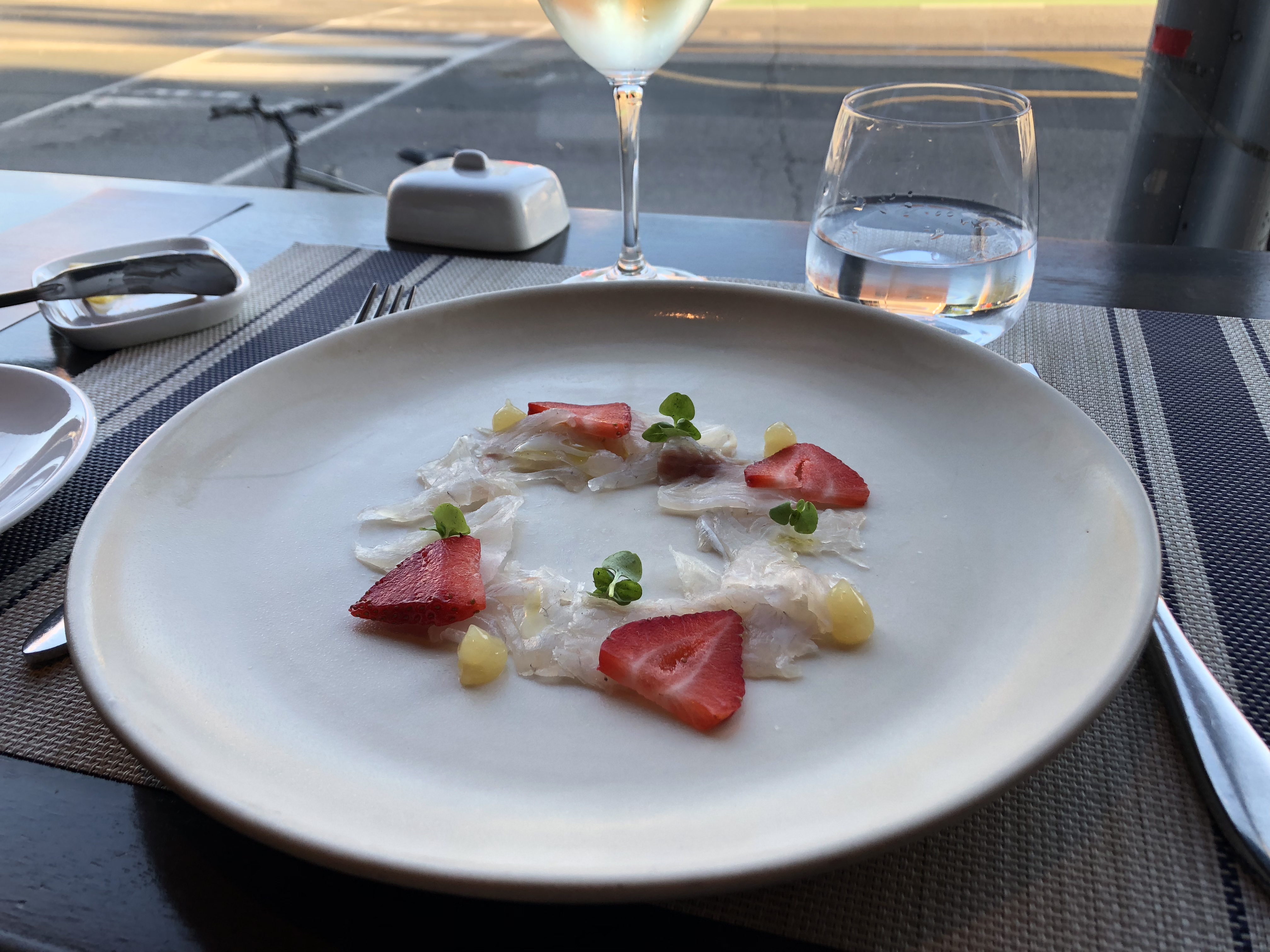 SECOND: 2015 Domaine Baud, Chardonnay
FOOD PAIRING: Gnocchi a la Truffe (artisanal ricotta gnocchi, beurre noisette, fresh truffles)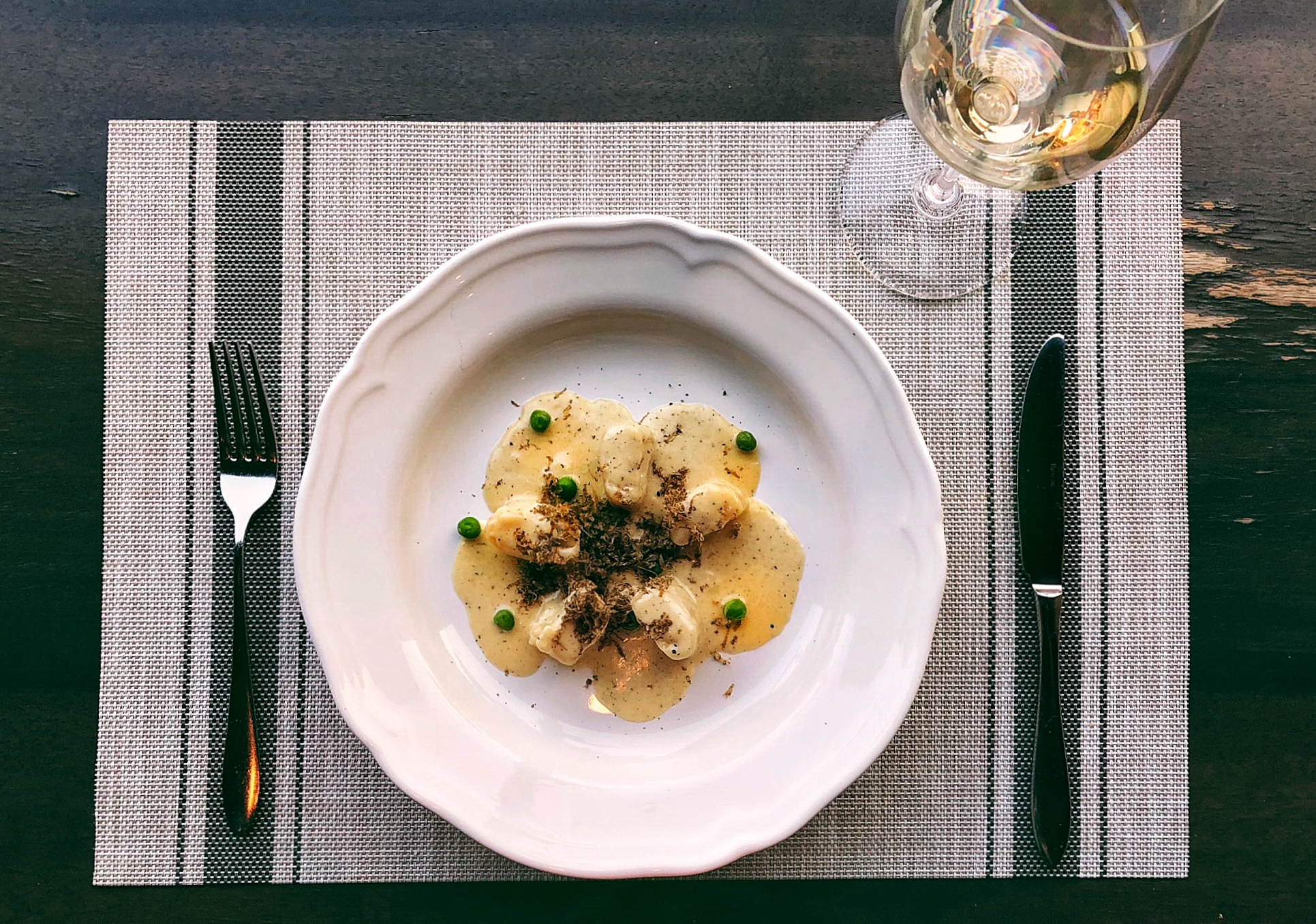 THIRD: 2015 Domaine Baud, Trousseau
FOOD PAIRING: Oxtail & Hummus (braised oxtail, hummus, ontario tomato a la Provencale, child corn bread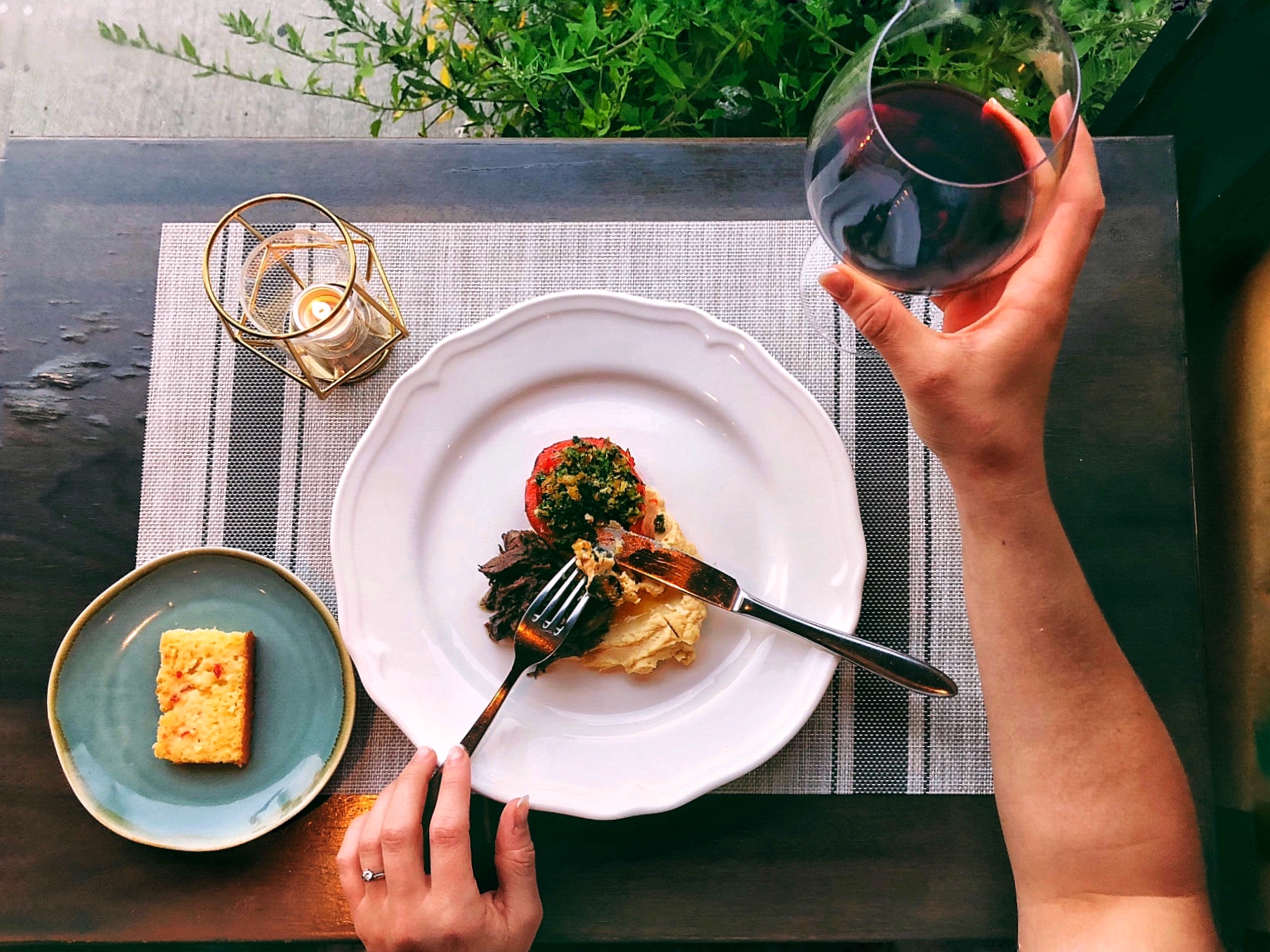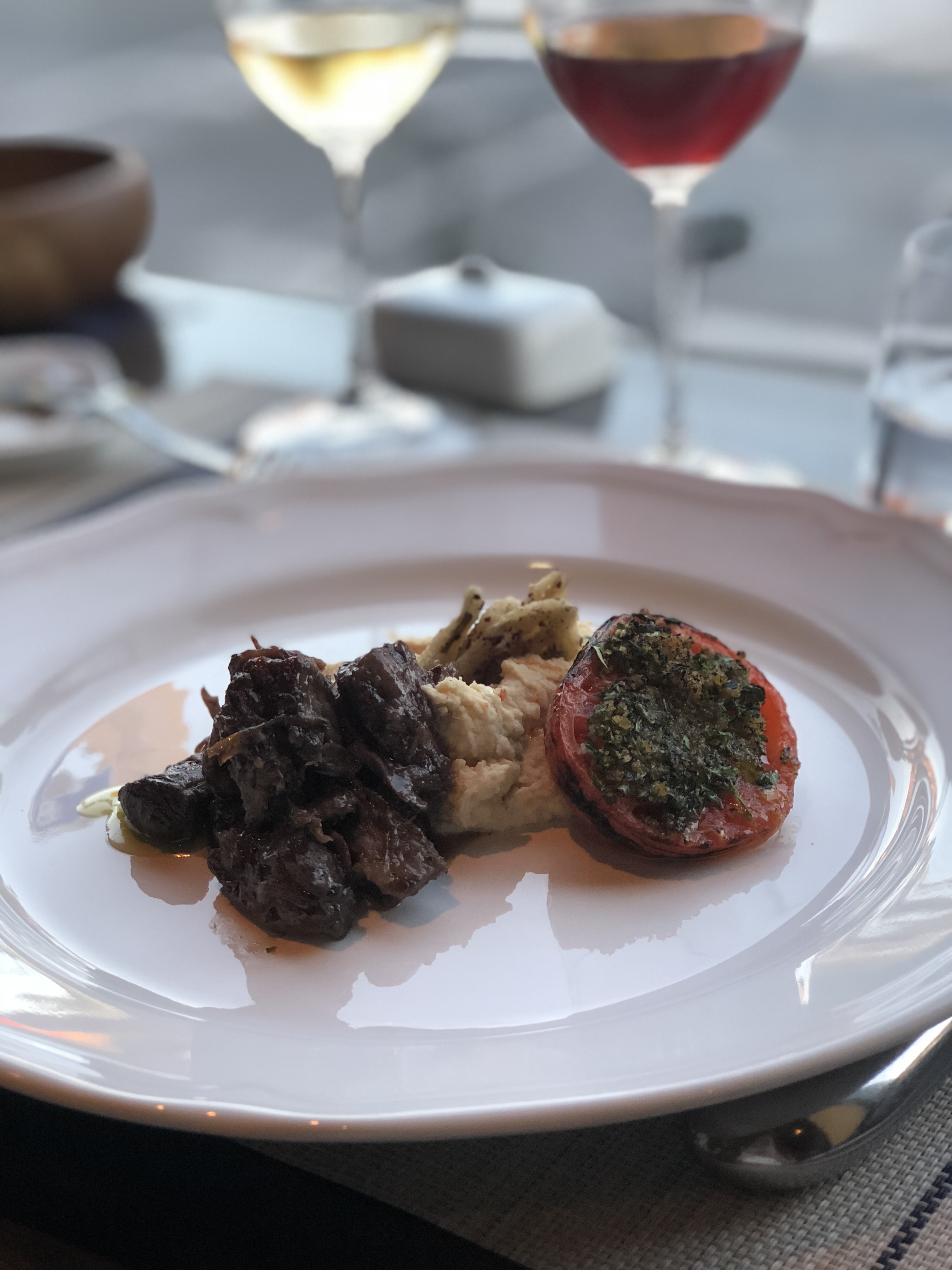 FOURTH: 2014 Bourdy Blanc, Vin Jaune
FOOD PAIRING: Gateau au Fromage Compote (two year old Compote cheesecake)
---