Mike Angeloni (of Amano Pasta) has opened Union Chicken at Sherway Gardens and Union Station, offering shoppers and city commuters more of a variety in dining options. While you can typically find the same four restaurants at most malls these days, I am happy to see some newer and more interesting places opening up as malls and stations undergo major renovations.
As you can tell from the name, Union Chicken is well known for their delicious fried and spit-fired chicken (made with free-range, local chickens). Chicken is served in sandwiches (open faced, or in a milk bun) or simply on a plate. On the menu you can expect to find common comfort foods done well: butter biscuits, fries, Caesar salads, spicy molasses baked beans, flavourful fried Brussel sprouts (this dish was particularly tasty). I had the chance to check out the Sherway Gardens location. I have to say that the customer service was exceptional here.
Angeloni prides himself on using quality ingredients at all his restaurants. It's no different at his fried chicken joint; all chickens are free range and organic. Chicken's are raised at a locally-run family farm without the use of hormones or antibiotics, and eat a diet of non-GMO grains, free from pesticides and animal byproducts.
Overall I would highly recommend Union Chicken as a satisfying and tasty lunch/dinner option. I will definitely be going back to try their brunch menu, which includes one of my favourite combos: chicken and waffles!
Here's a look at what's on the menu at Union Chicken: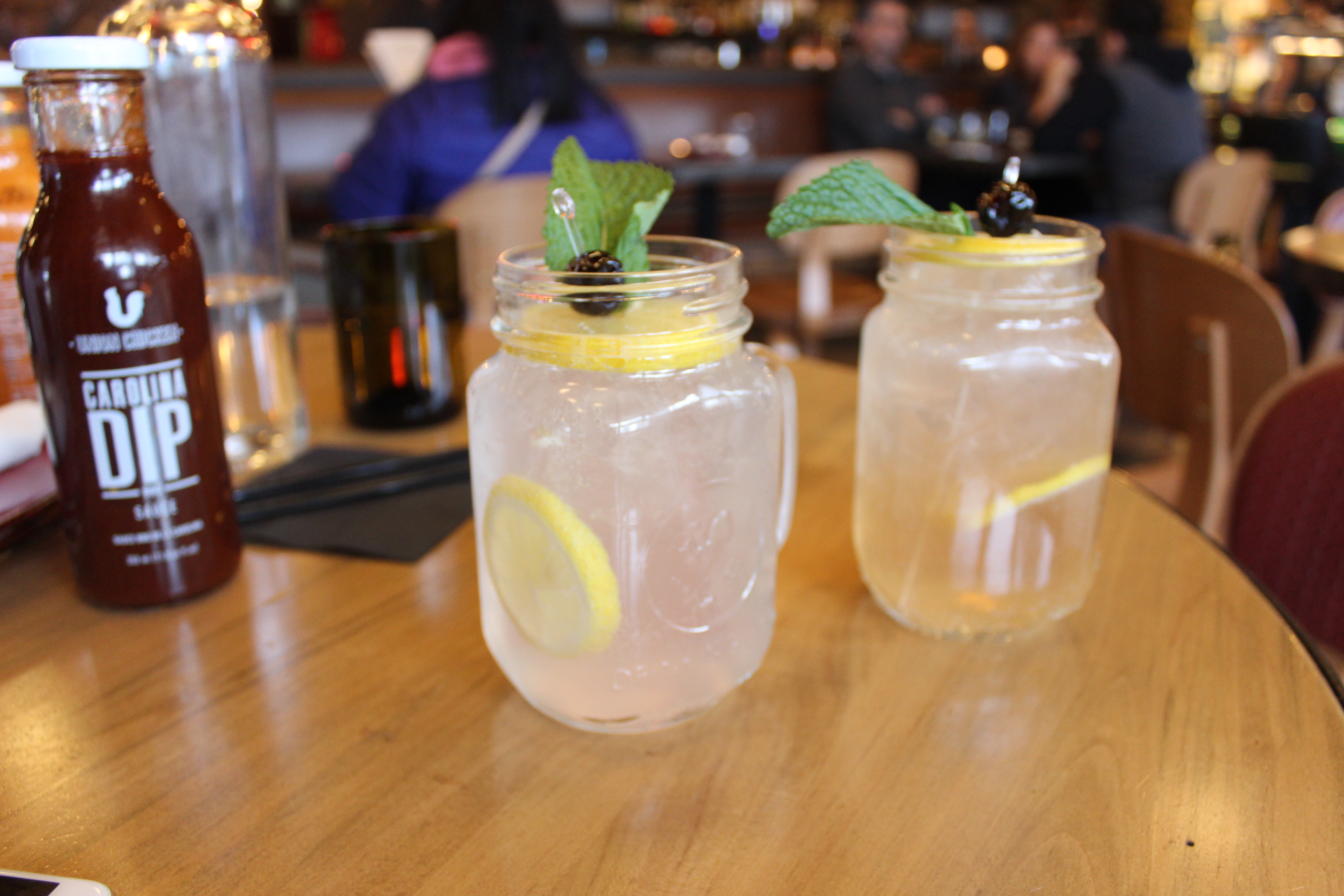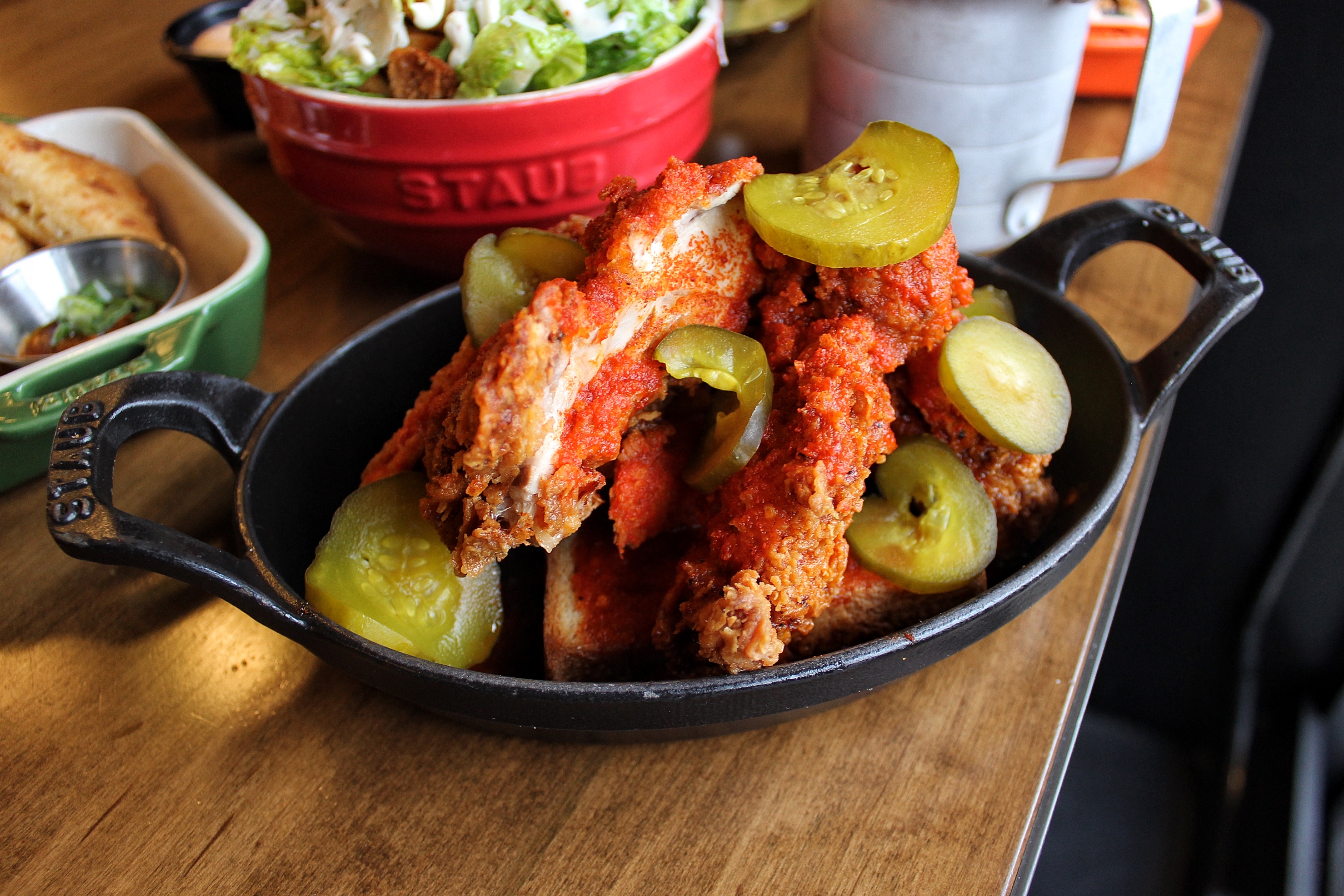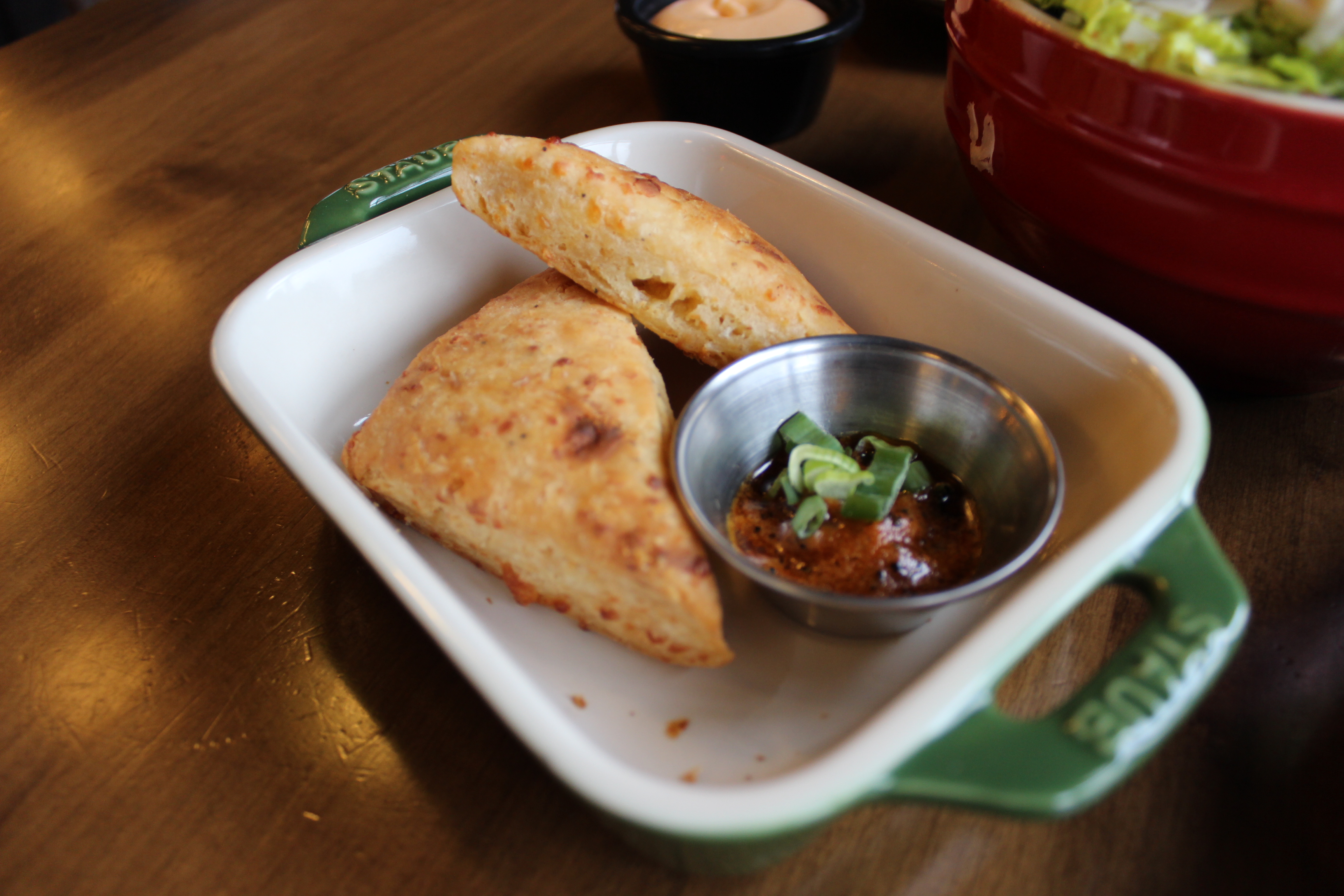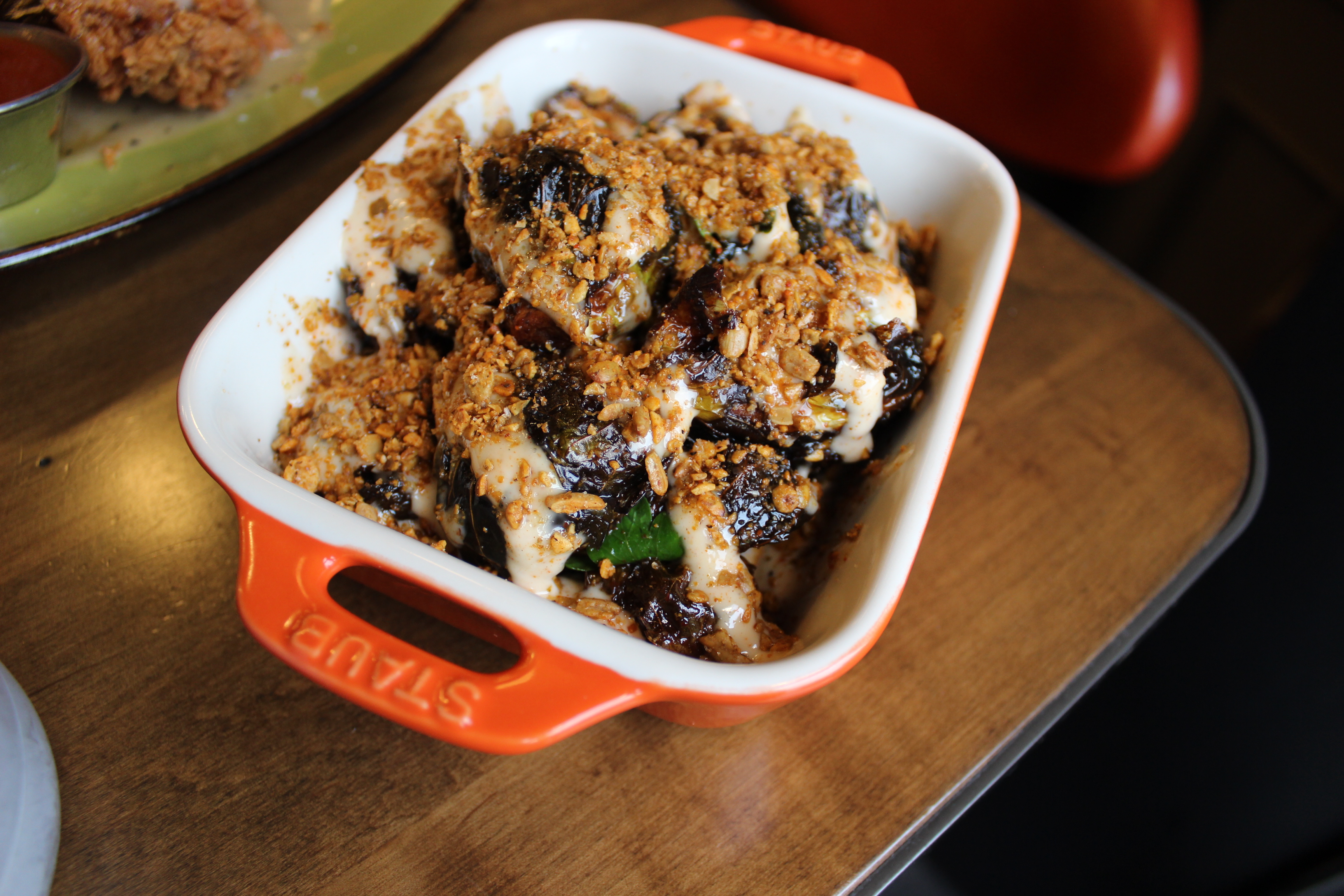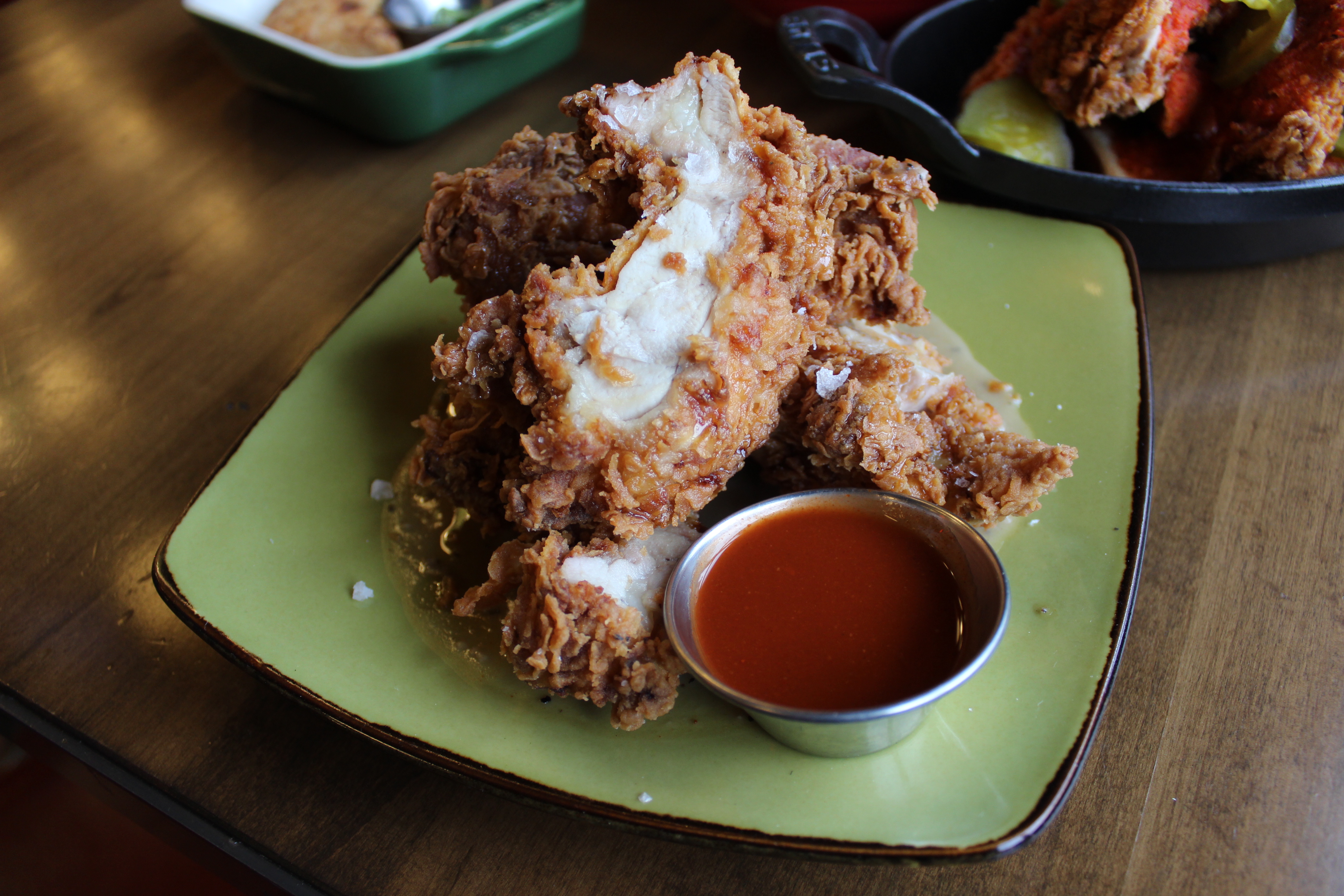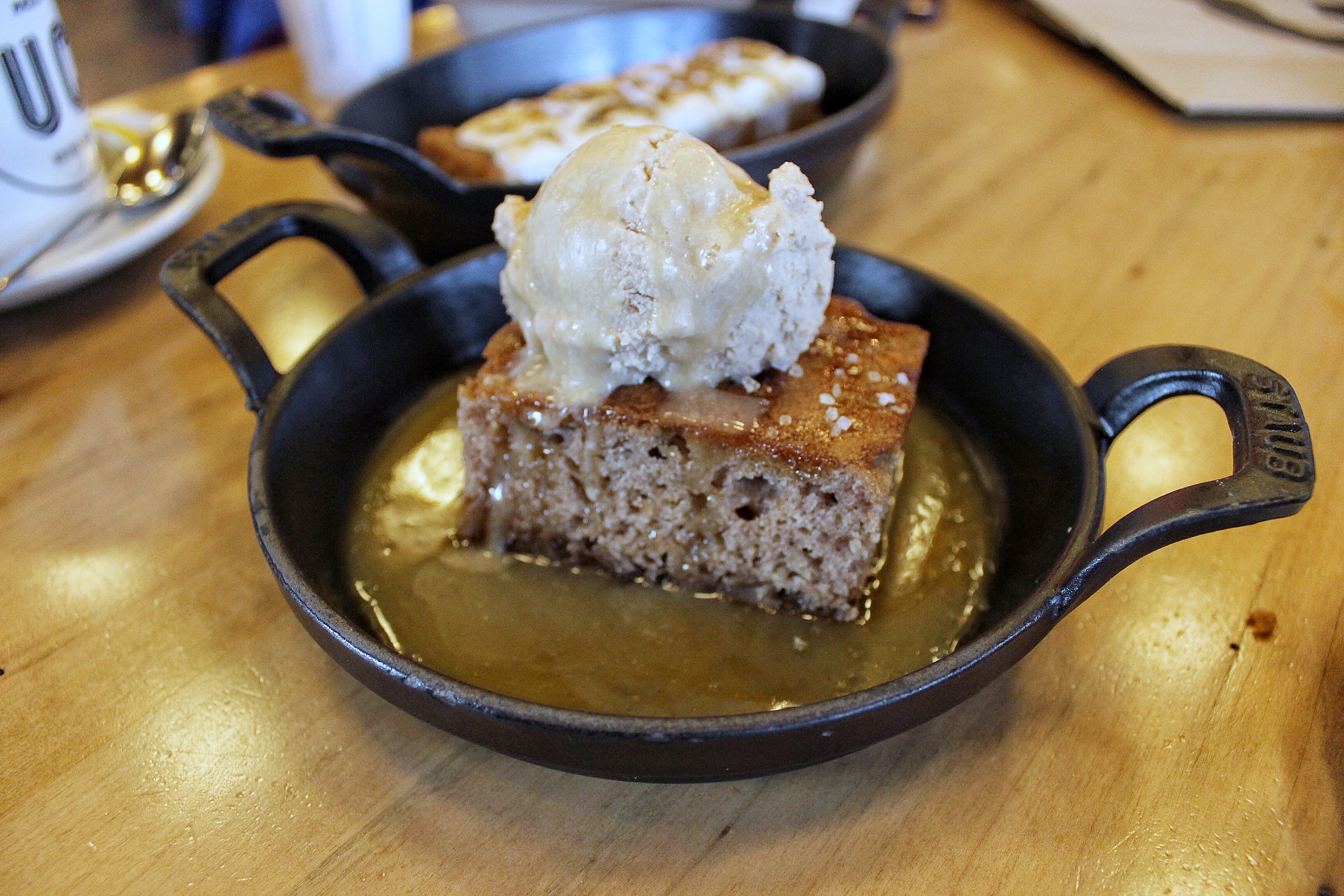 ---
Disclosure: Union Chicken is open for lunch, dinner and weekend brunch at Sherway Gardens and Union Station. Menu items are subject to change. You can find their full menu here. This post was not sponsored, however the food was complimentary. As always, opinions are 100% my own.