Hi friends. How are you doing? I know it's a silly question to ask behind a screen, but I really do hope you are finding bits of joy and rest amidst this peculiar year and season.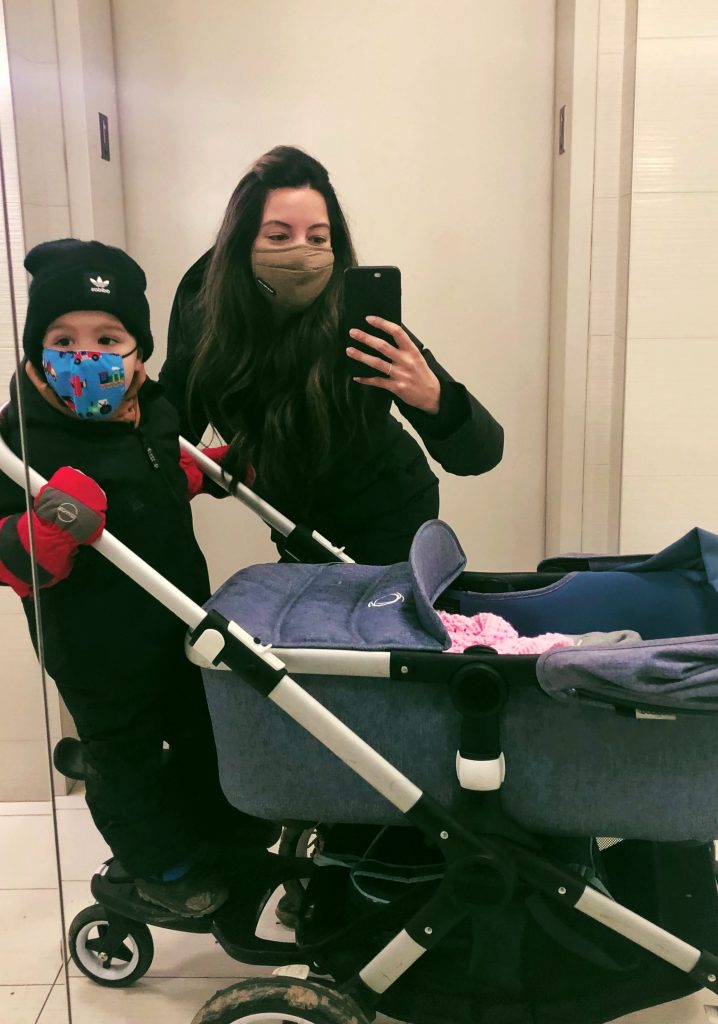 I am sitting in a quiet condo (rare occasion), watching the sun reflect off white concrete and glass towers. The sky is blue and the scene looks golden, a rare sight for January in Toronto. It's usually grey everyday, with a frigid cold air that I always describe as so sharp it cuts through your bones. But lately, I've noticed more sunny days. And warmer weather too. Little signs from God that He is in this with us, with me.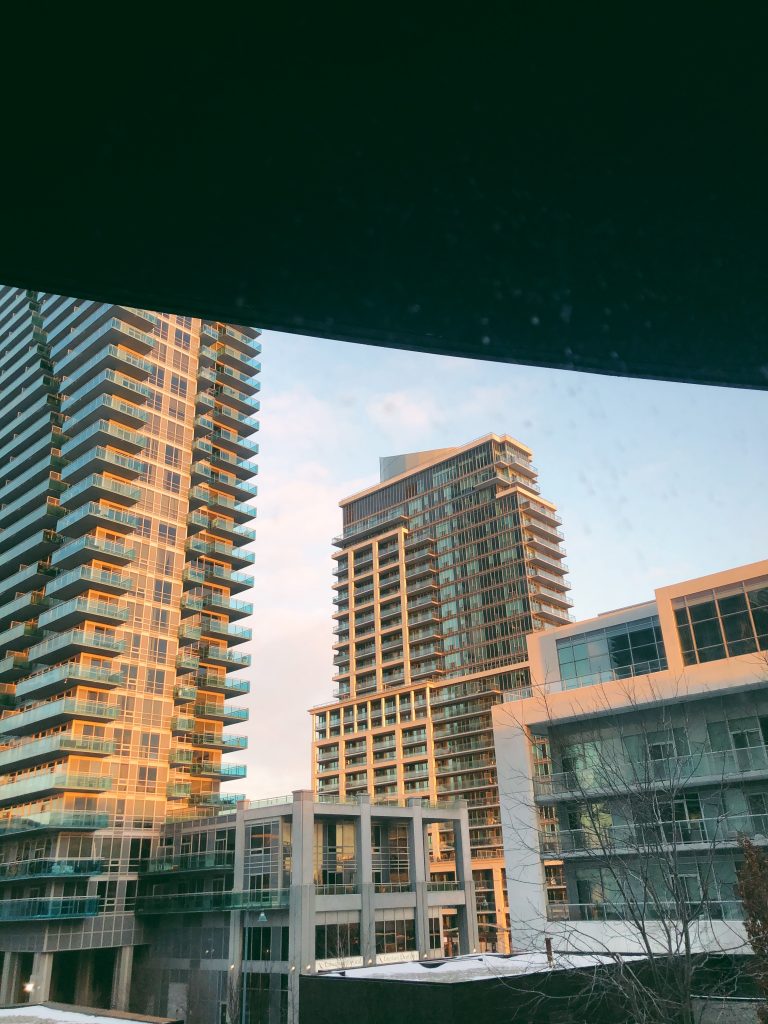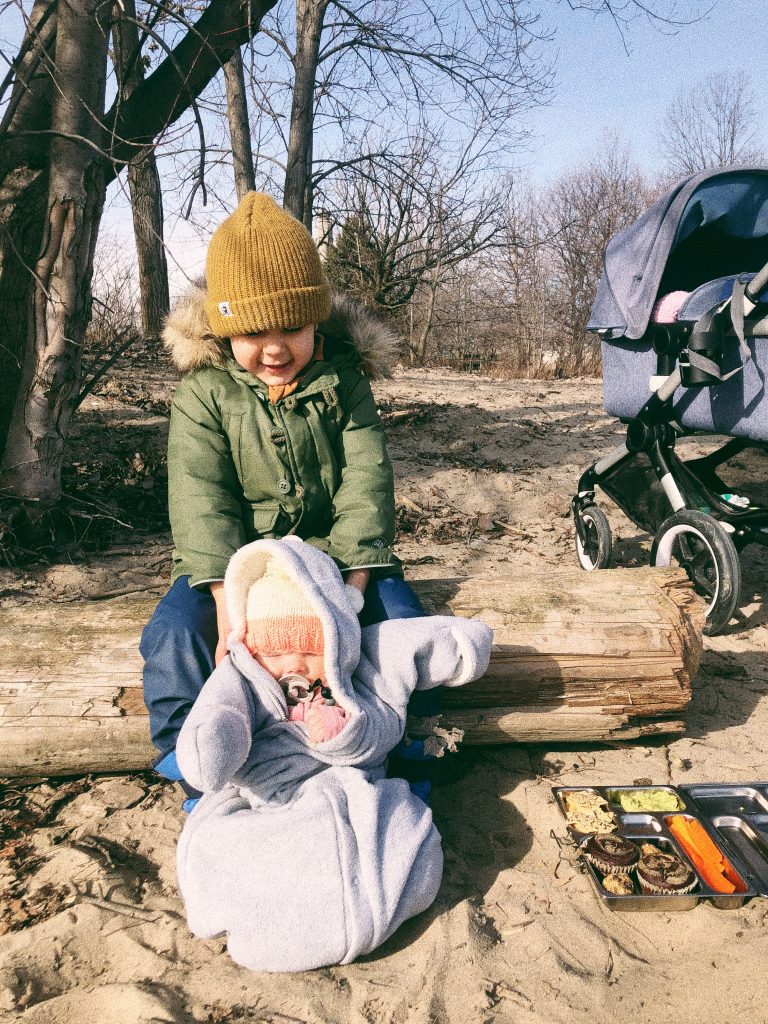 When I think back to last January, and how the frost and buziness nearly numbed my spirit, I am filled with gratitude for the season of rest we're in. The days are still full with taking care of two little ones, but it feels different. Just the right amount of fullness.
I wanted to share a recipe that's been getting us through the weeks. It's a highly efficient recipe for roasted chicken, and it makes four meals. I roast the chicken on Sunday and we enjoy it's salty crispy skin. Then I usually save the left over chicken meat in a container in the fridge, and put the chicken bones into the slow cooker over night with some carrots, onions, garlic and herbs. This gives me about 4 mason jars of what I like to call "liquid gold". You can drink the stock straight for some nutrient packed hydration, or you can add it into some homemade soups.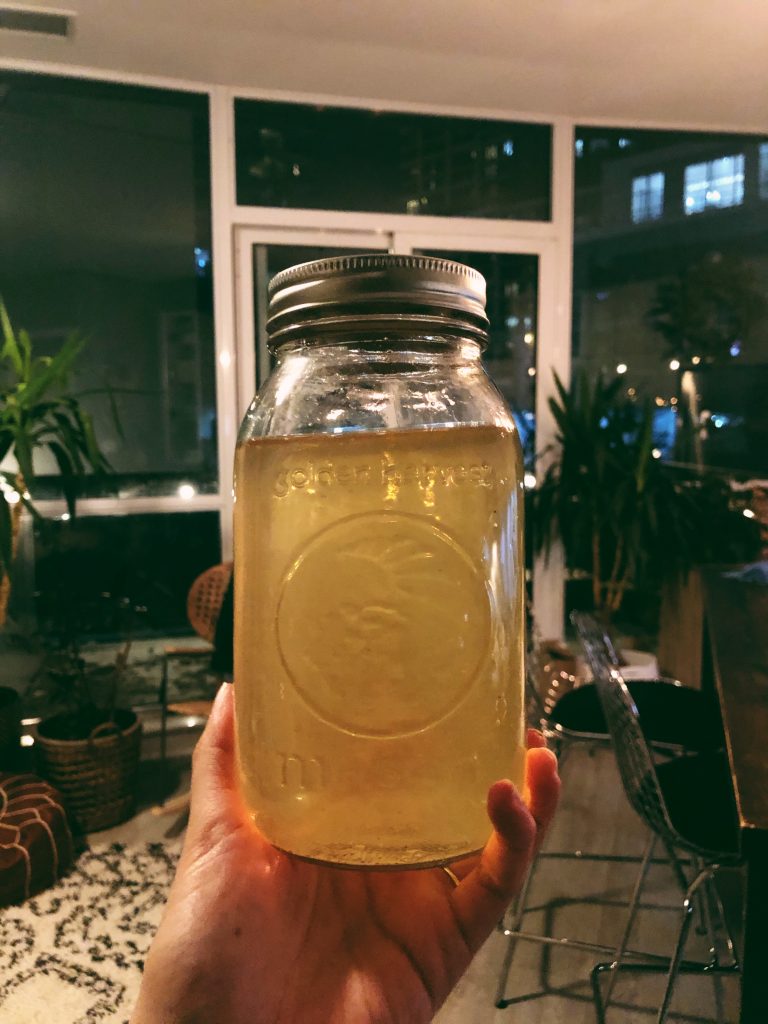 The next day I chop up some chicken for quesadillas. I grill the chicken bites with some cheese in between two tortillas, like you would a grilled cheese. I top it with homemade salsa: chopped tomato, cilantro, white onion, lots of lime and salt.
The following day I use what ever is left of the chicken to make chicken Alfredo pasta. The pasta is made with a homemade cream sauce, sautéed onions and broccoli, and tastes excellent just like this. But since we usually have some leftover chicken, I add that into the pasta for extra protein. To make the sauce, I sauté one chopped onion, one head of broccoli, add 500mL of milk, 1 tbsp of arrowroot powder dissolved in water, and 1 cup of grate parm. 15 min weeknight meal.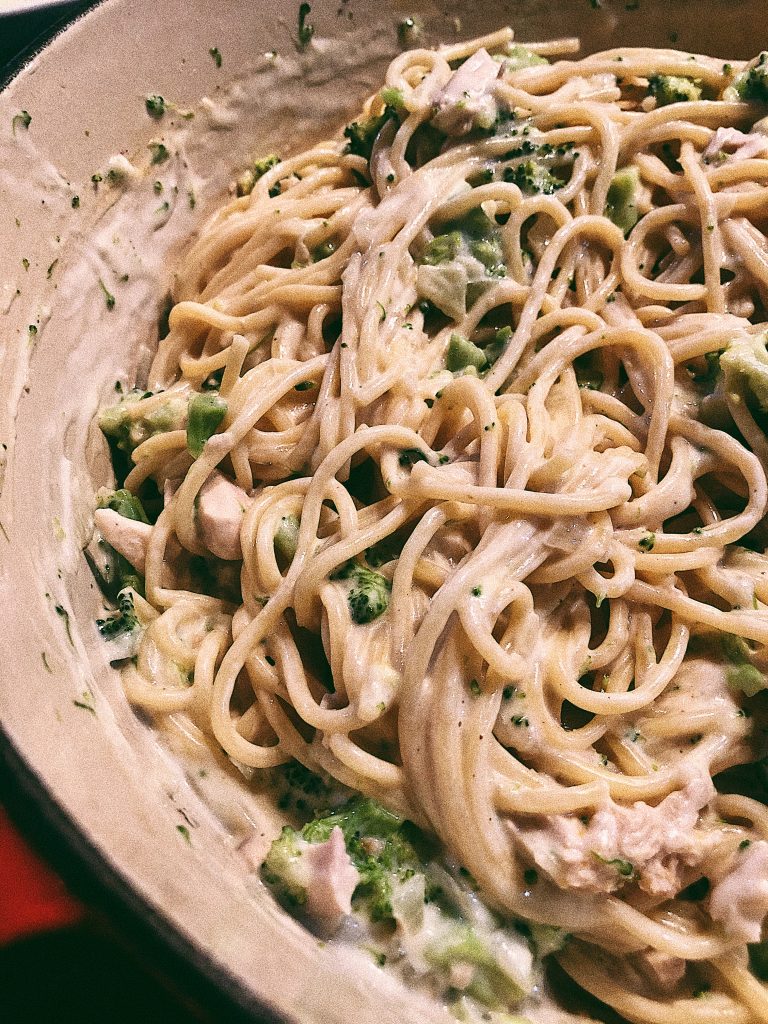 There you have it! An efficient meal that goes a long way. Hope that saves you some times in the kitchen this week, and brings you and your family comfort.
Sarah
The Perfect Roast Chicken
Rub your chicken all over with a good amount of olive oil, a couple tsp of Italian herbs, a tsp of paprika, fresh crushed garlic or garlic salt, salt and pepper. Place the chicken in a roasting pot on top of root vegetables like carrots, parsnips and sweet potatoes. Roast for at 450 for the first 30 min, then bring the temperature down to 375 for the last 30 min. At the last 5 min take the roast out and spoon some of its juices all over the skin. It's done when the internal chicken temp reaches 170 or when the juices run clear. But I highly recommend getting yourself a kitchen thermometer.
Enjoy!