I drink juice because it makes me feel good. As I get older, I am choosing $10 juices over $10 cocktails. I am trying to rely less on caffeine and more on sustainable, nutrient-dense energy sources. This shift may or may not be because I am overcompensating for the fact that my ratio of carbs to meat to veggies has been highly skewed in the direction of carbs and meat my whole life.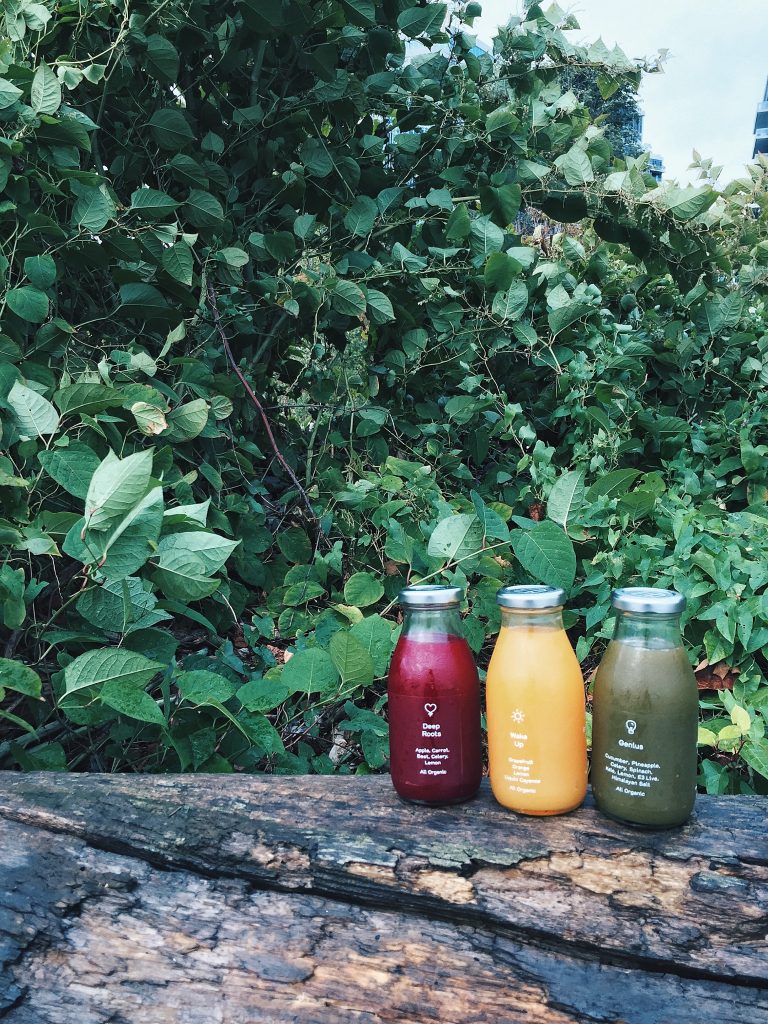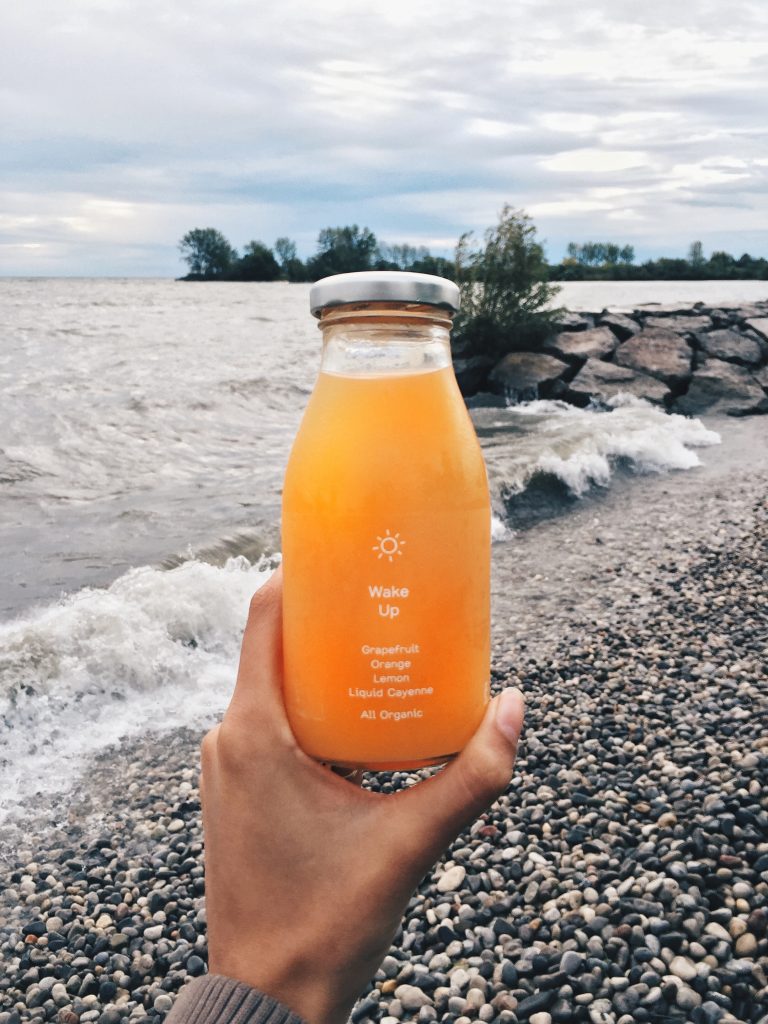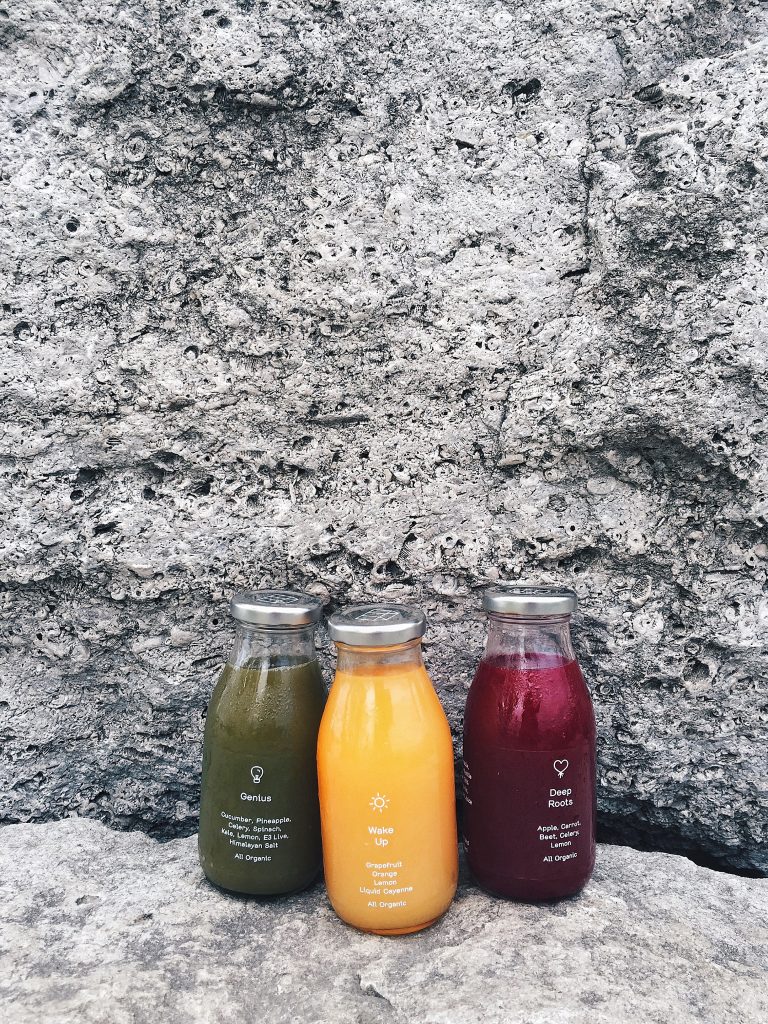 I was first introduced to Greenhouse Juice Co. when I started working in the area of their original MacPherson location. Greenhouse Juice Co. is a Toronto-based organic cold-pressed juice company that opened its doors in 2014. They offer raw, 100% certified organic, GMO-free, cold pressed juices and nut milks that are pressed daily here in Toronto. Their juice is nutrient-dense and full of healthy enzymes. They source their ingredients from local farmers during the Ontario growing season, and send the pulp back to farms where it is used as compost. All of their containers are biodegradable or reusable.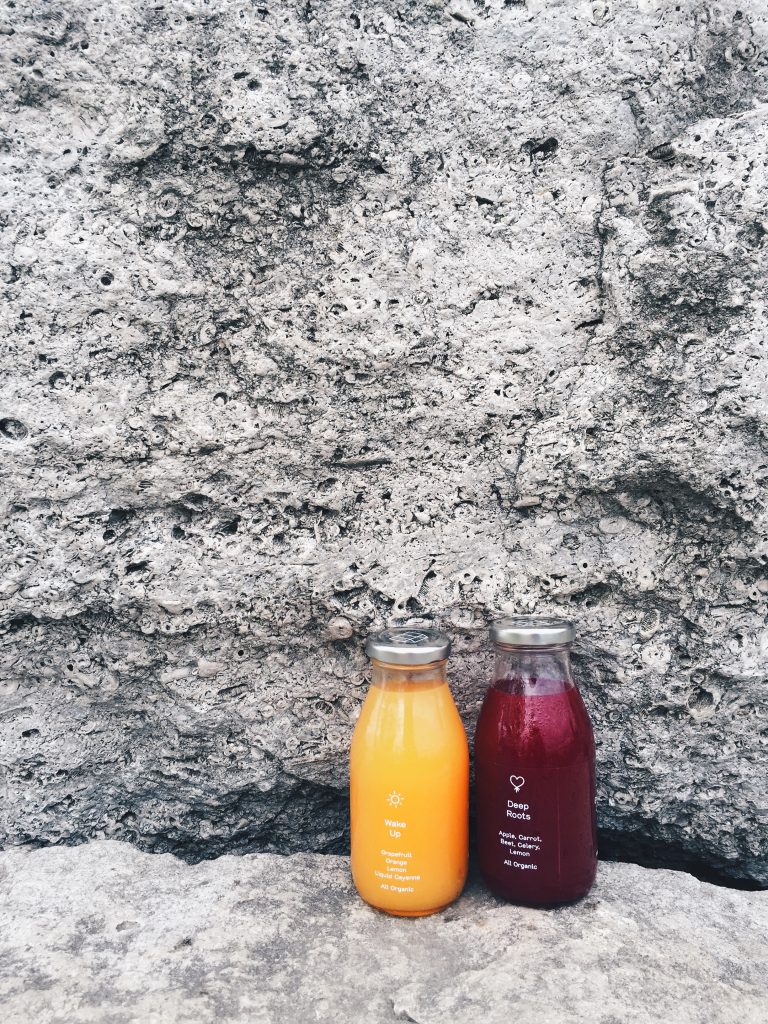 I recently had a chance to sit down with Emma Knight of Greenhouse Juice and sample a flight of their juices and nut milks. My top five favourites were:
• Wake Up (Orange, Lemon, Grapefruit, Liquid Cayenne) – Bright, citrus, spicy.
• East of Eden (Romaine, Kale, Celery, Apple, Lemon) – Earthy, bright, balanced.
• The Good (Romaine, Spinach, Cucumber, Celery, Lemon, Himalayan Salt) – Earthy, salty, dense.
• Pink Milk (Beets, Almond Milk, Dates) – Sweet, silky, smooth.
• Choco-Maca-Milk (Almond Milk, Cacao, Maca) – Rich, deep, chocolate.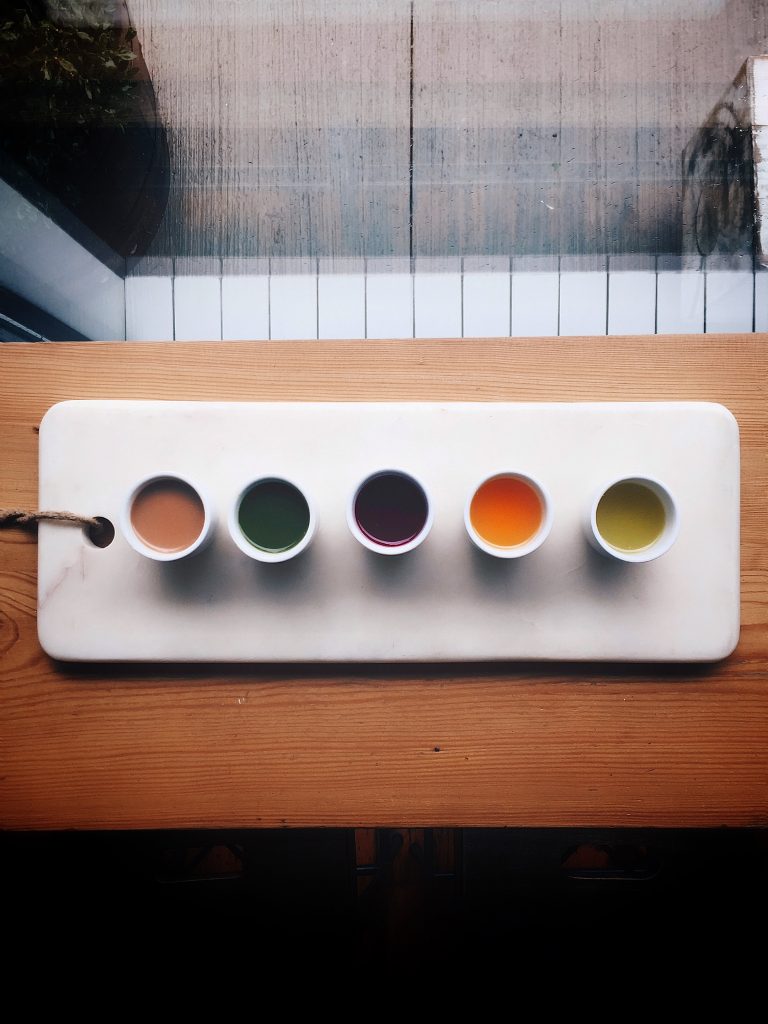 Emma was able to shed some light on some of the questions I've had about juice. See our interview below.
SJ: How would you respond to people saying that juicing is 'just a fad' and doesn't have many health benefits?
EK: Drinking raw juice is the most efficient way we know of to soak up the nutrients from a huge volume of organic vegetables– and we think it's here to stay. The busier we are, the more difficult it becomes to chop, peel, and eat all of the vegetables we would like to eat in a day. While we would never (ever) advocate giving up eating vegetables in favour of drinking them (eating and insoluble fibre are both good friends of ours), drinking juice recently extracted from organic vegetables allows your body to absorb nutrients quickly. We think of it as a nutritional insurance policy, an energizing boost, and a yummy way to turbo-charge your vegetable intake.
SJ:What are the benefits of taking part in juice cleanses? Who are they good for and when is the best time to do them (i.e. before a trip? Before cold season? During a stressful time in your life?)
EK: We are strong advocates of what we call "recreational juicing," which we define as drinking juice whenever the mood strikes, because it tastes good, it is good for you, and it makes you feel good. That could mean choosing a green juice as a mid-afternoon snack, or adding one alongside your breakfast for an extra hit of energy. This is a very sustainable way to integrate the benefits of juicing into your life. A juice cleanse, on the other hand, is a way to break the habit cycle, reassess your nutritional habits, and give yourself a fresh start. Cleanses are not for everyone, nor are they a "quick fix." There is sadly no such thing when it comes to nutrition–or at least not that we know of. The best way to approach a cleanse is as a three-phase commitment–pre-cleanse, cleanse, and post-cleanse–and with a desire to turn over a new leaf. The best time of year is different for everyone. Some like to cleanse with the changing seasons, and others prefer to cleanse in the warmer months only. Others still do a one-day cleanse every month. It is very personal; the important thing is to listen to your body, and do what feels right for you. If you are interested in learning more about cleansing and whether it would be the right decision for you, you're welcome to set up a complimentary consultation with a member of our nutrition team! Just email hello@greenhousejuice.com and we'll set it up. We love making sure you're going into a cleanse with all the facts! 🙂
SJ: Are there any upcoming flavours for us to look out for? New products? Delivery systems?
EK: We are working on some new product ideas, but I'm afraid it's too soon to talk about them just yet! I can tell you, however, that we have some new stores opening soon. We'll have a shop-in-shop in the Pusateri's flagship at Avenue and Lawrence when it re-opens later this fall, as well as in their Yonge and Queen Saks Food Hall location, and in their Bayview Village location. And we have some new downtown locations in the pipeline, too!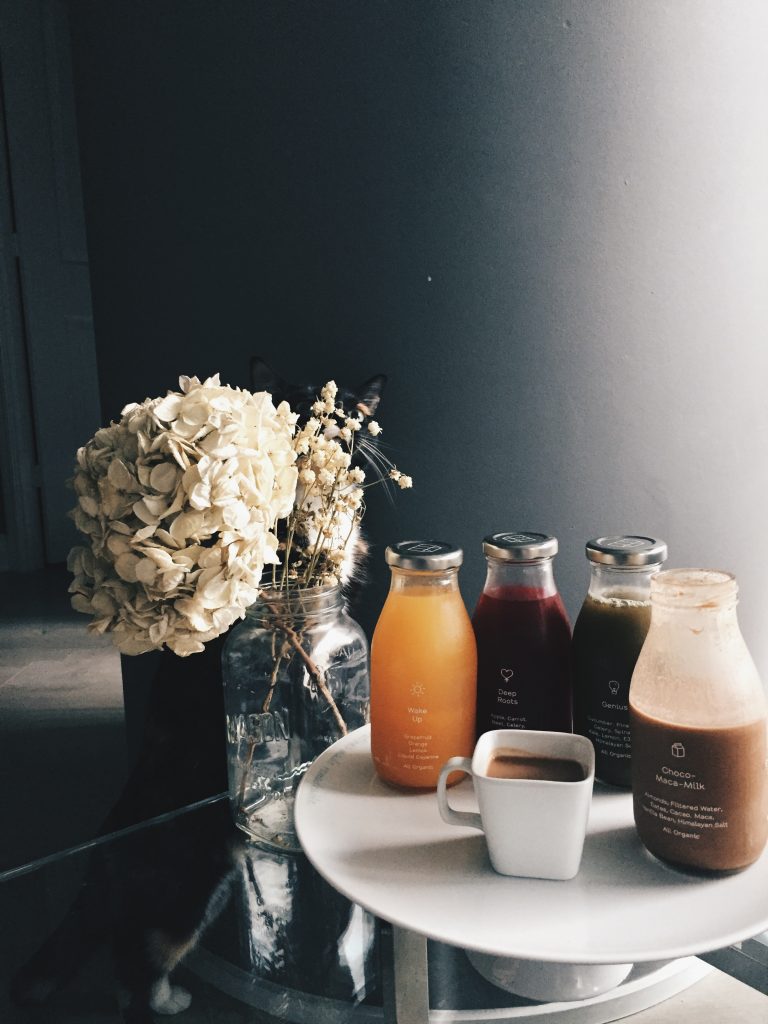 You can find Greenhouse Juice Co. at these locations. This post was not sponsored, however the juices were complimentary. Opinions expressed are my own.