Someone has told me that giving birth is like running a marathon. And what do you eat before a marathon? Carbs. That is exactly what my body has been craving these final weeks of pregnancy. All.The.Carbs. You could say I have been carb loading for the big day.
Spaghetti, specifically, is what I have been craving. In the past week I have eaten five different kinds of spaghetti. My craving has driven me to new creative heights and I've successfully experimented with three kinds of spaghetti recipes. Today I want to share one recipe that was especially popular with some guests for being exceptionally tasty. I call it, spaghetti alla capoccollo (I'm not sure if that makes grammatical sense in Italian, I just made it up). I like this recipe because of its bold and savoury flavour, its simplicity, and cost/time effectiveness. You could make this meal for about $15 and it takes about 20 min.
Capocollo (sometimes called coppo) is a cold cut that is made from pork shoulder, similar to ham or prosciutto. It adds a lot of flavour to any dish, so I decided to dress up my spaghetti of the night with it. I fried it with tons of garlic, added some diced tomatoes, and finished it with fresh basil and parmesan cheese and voila! Delicious…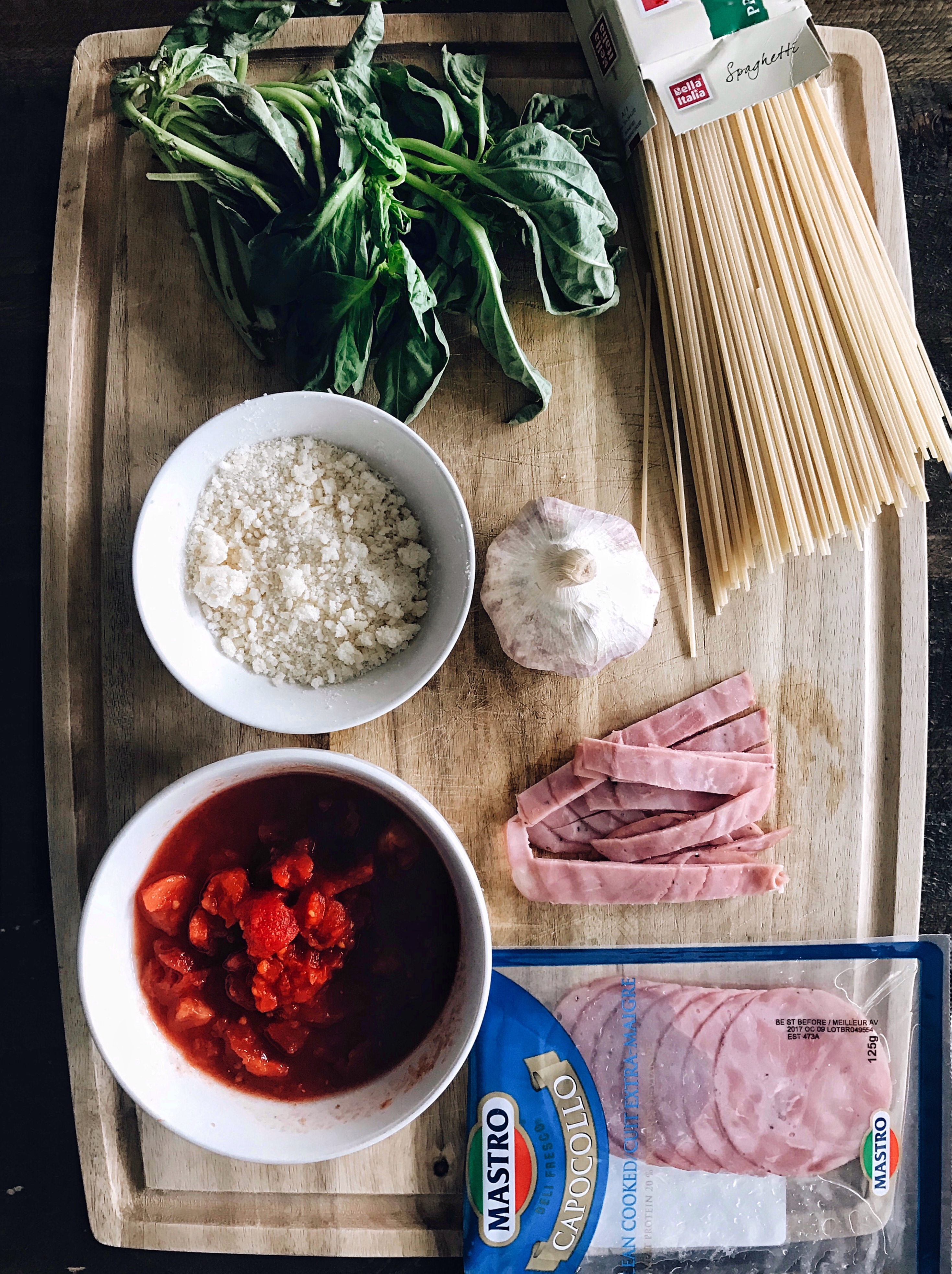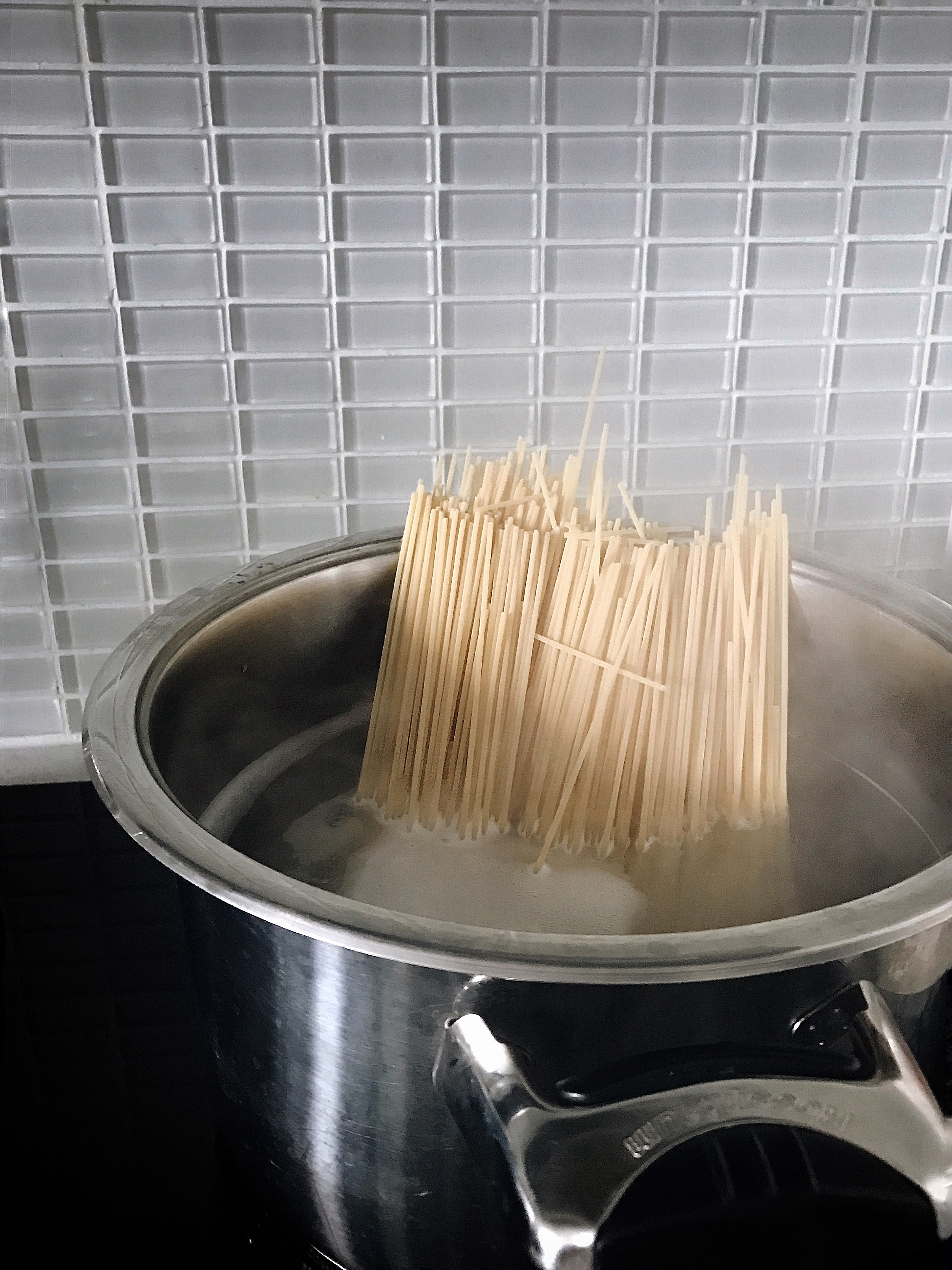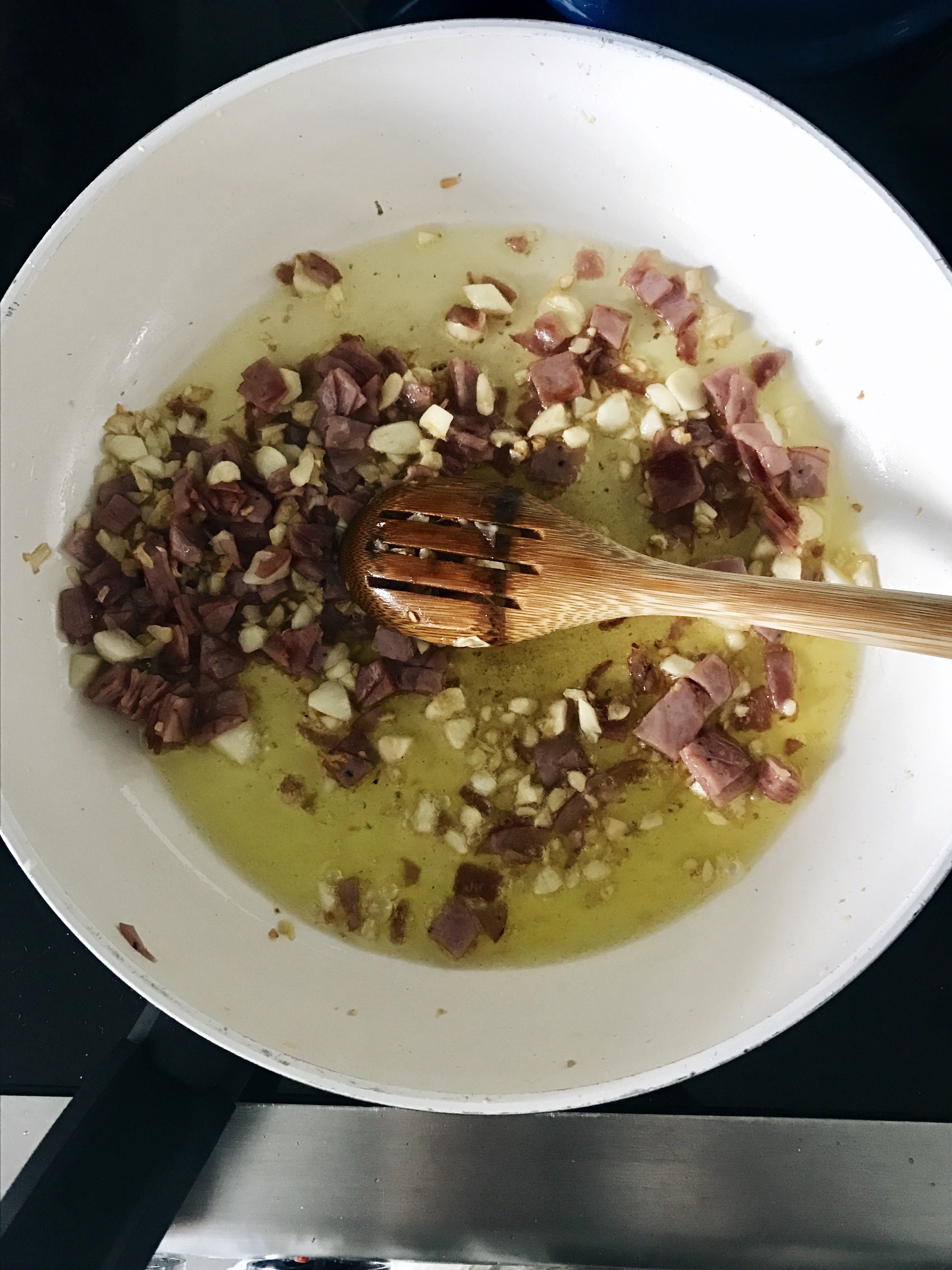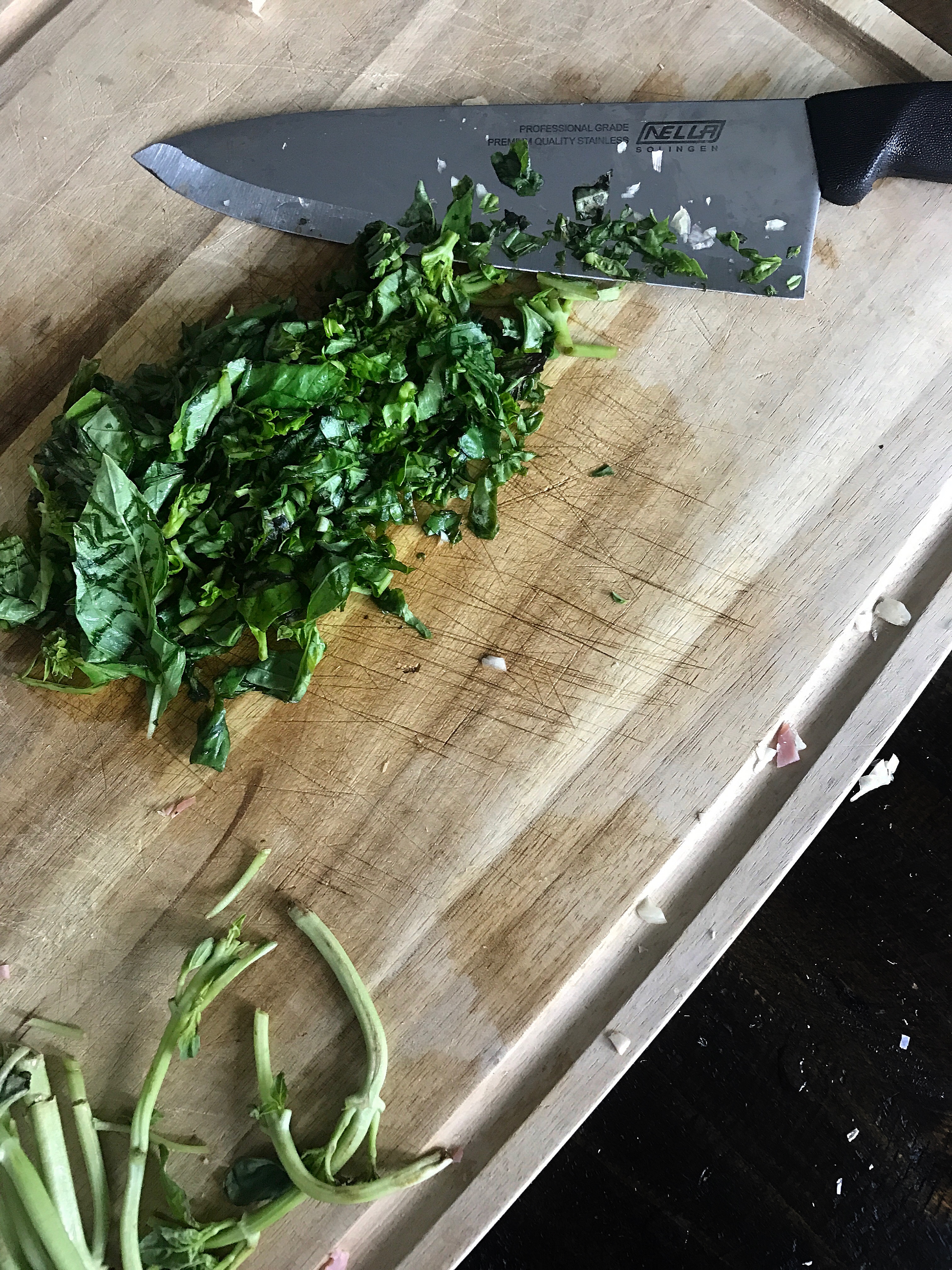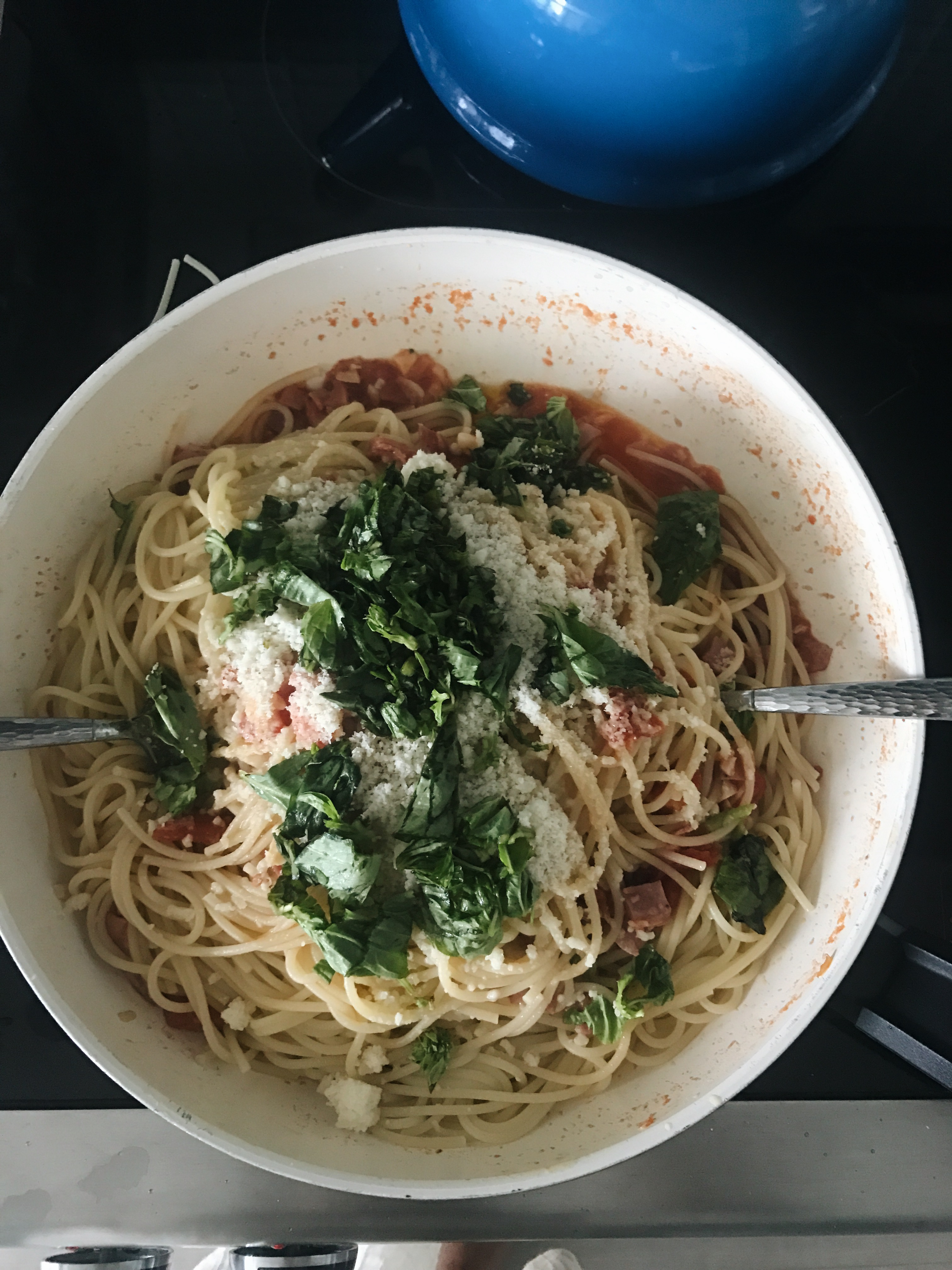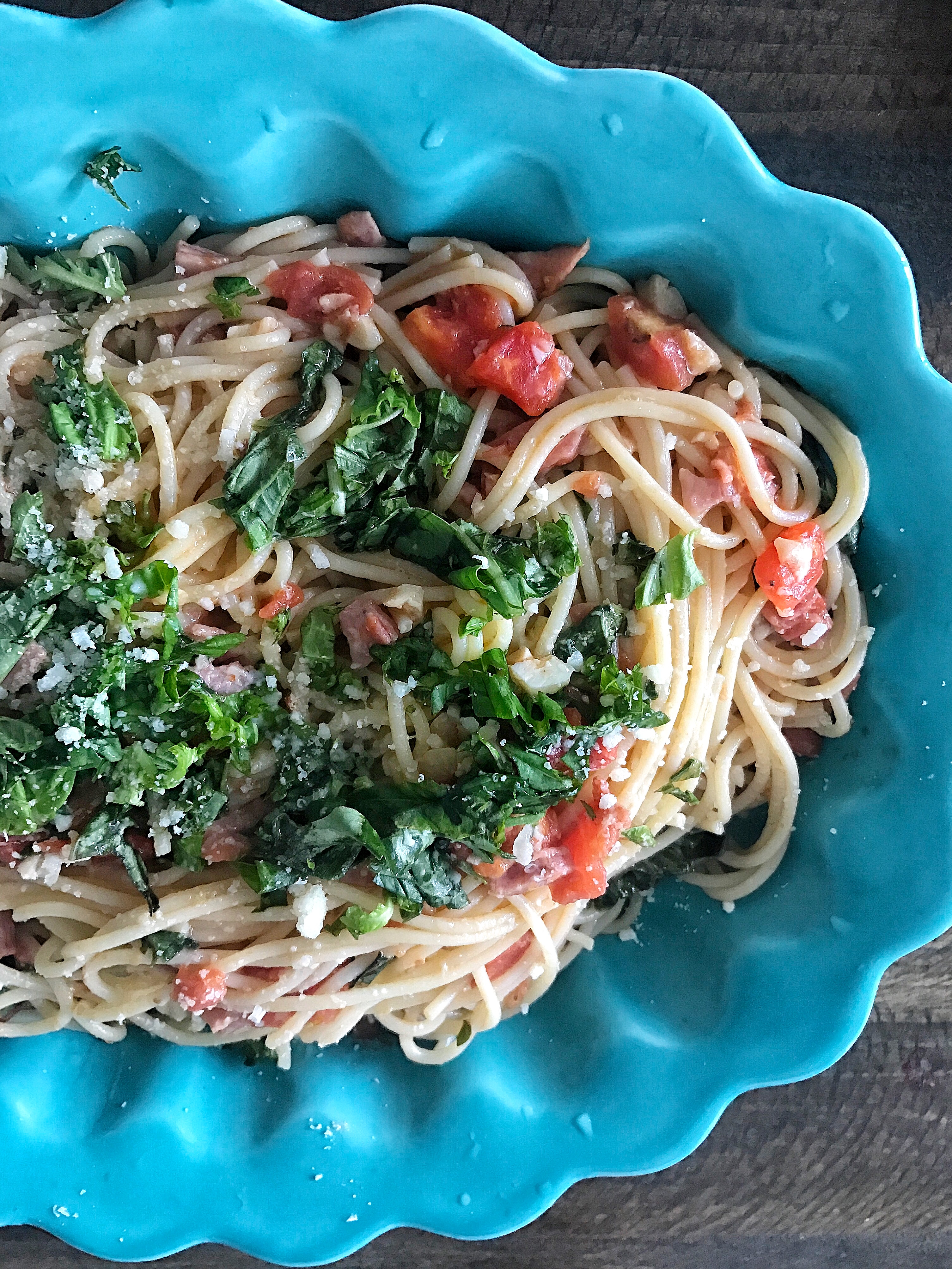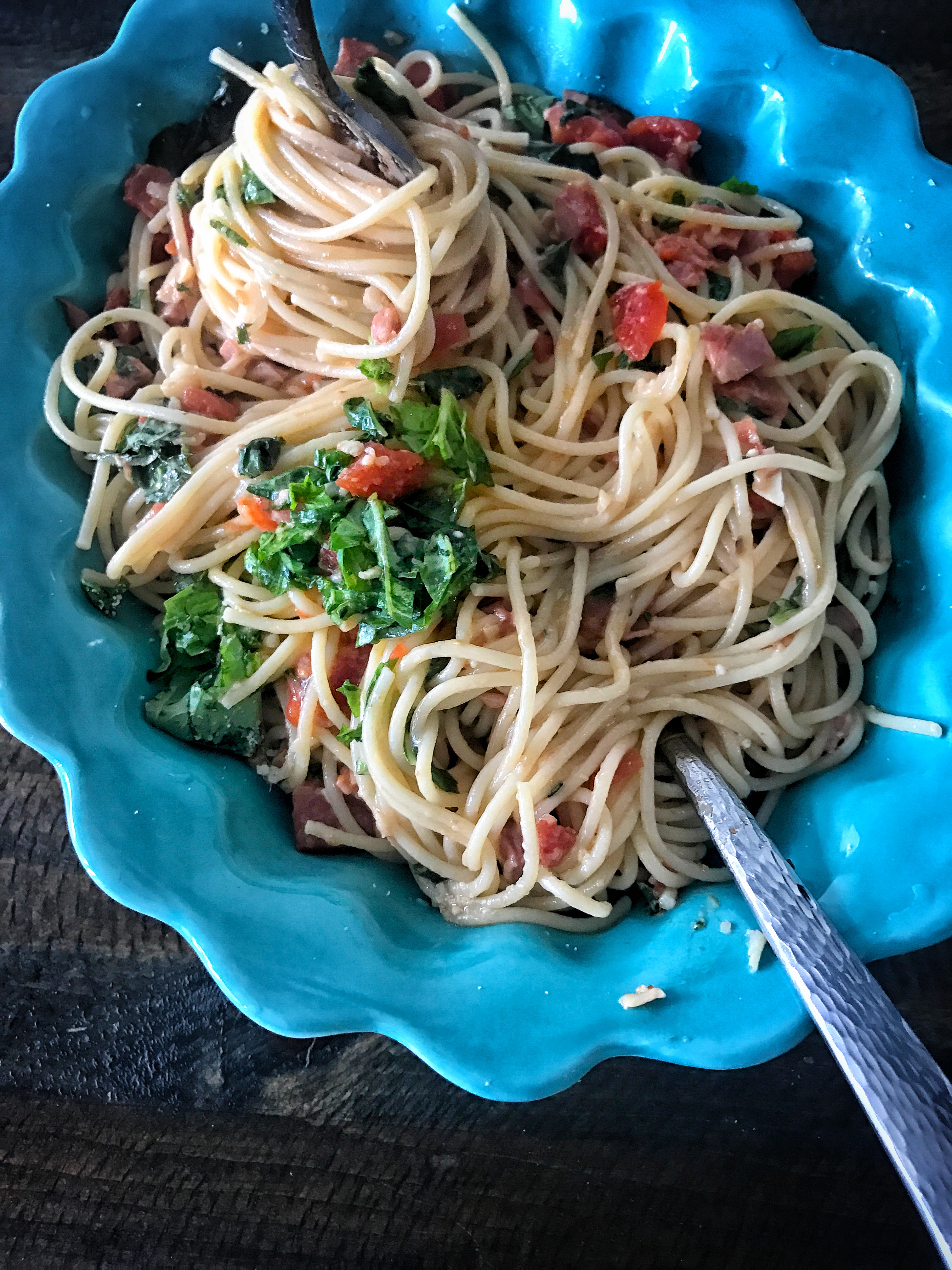 Ingredients
Yields 4 servings
1 lb of spaghetti
1/4 cup of olive oil
8 cloves of garlic, chopped
1 package of capocollo (I used Mastro)
1 1/2 cups of diced tomatoes
1/2 cup of chopped fresh basil
2/3 cup of parmesan cheese
Salt and pepper to taste
Instructions
Bring salted water to a boil; add dried spaghetti
Bring olive oil to med-high heat and add chopped garlic and capocollo. Fry for about 10 min until the garlic is golden brown
Add diced tomatoes and continue to simmer for an addtional 7 min, gently pressing the tomatoes so they form into a chunky sauce
Drain pasta and add immediately into the sauce
Add chopped basil and parmesan cheese to the pan and mix all together
Season with salt and pepper to tastes
Serve immediately with extra parm and basil
**This post is part of a GIVEAWAY I am doing in collaboration with Sofina Foods. Enter to win a prize pack by checking out my Instagram**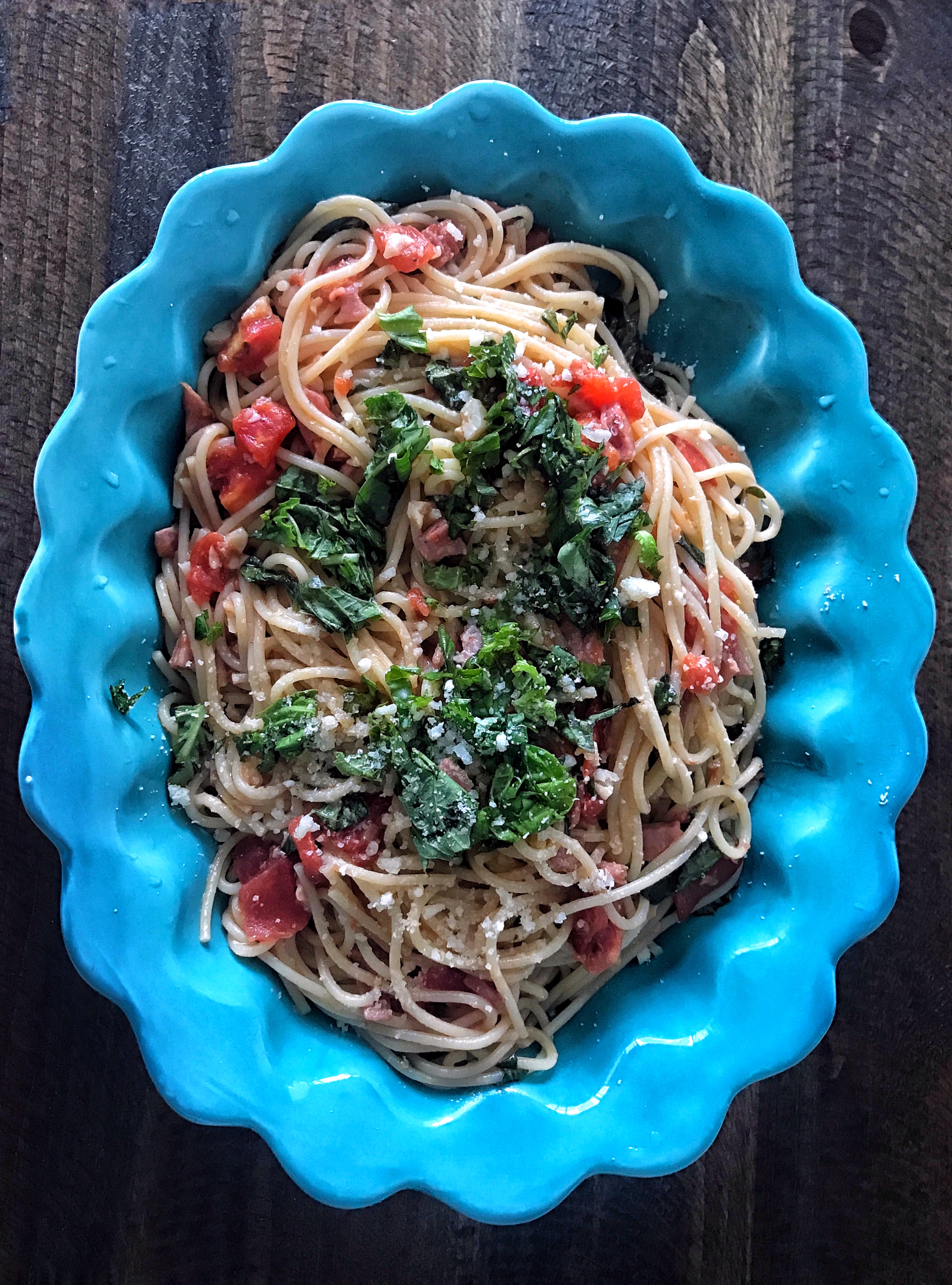 This post was made in collaboration with Sofina Foods.  As always, all views, opinions and recipe development are my own.