As a new mom, smoothies have become a meal at least once (sometime twice) a day in my house. It's a quick, easy, and delicious way for me to get all my fruits/veggies for the day and doesn't require much prep work. I can drink them on the go (aka while chasing my crawling baby around the house). Plus it doubles as baby food. Smoothies just make sense right now.
Lately I have been obsessed with tahini. I recently discovered a tahini production factory in Toronto and got my hands on three jars of freshly made tahini. It's been going in everything, including this raspberry + tahini breakfast smoothie. I could have this smoothie every day.
Tahini, also known as sesame butter, and has a rich, nutty flavour – similar to peanut butter. It's rich in magnesium, potassium, iron, calcium, vitamin E and B1, 2, 3 5 and 15! It's basically a multi-vitamin. It is used in many Arabic dishes. But if you don't have tahini on hand, you can use peanut butter.
A note on gear…
I had my eye on the Vitamix blender for a couple years now because friends and family had been telling me how amazing it was. I've had trouble with blenders in the past not being able to actually blend or being way too loud. But this past month I finally added a beautiful white Vitamix A2500 Ascent Series blender to my kitchen and I have gotten so much use out of it! The Vitamix comes with a cookbook too, and I was surprised by how many things you can actually make in the machine. It can make smoothies – but also soups, dips, nut butter, even cakes!
And ahem – to all the fathers out there… Mother's Day is coming up. I'd say this is a perfect gift for the new mama in your life…
Raspberry + Tahini Breakfast Smoothie
Serves 2 (or 1 large serving)
2 cups milk of choice, such as soy, cashew, or almond milk
1 cup of frozen berries, such as raspberries, blackberries and blueberries
1 frozen banana
Handful of fresh spinach
1/2 cup of rolled oats
1 tablespoons of plain tahini (I use Parallel Brothers)
Start by adding your milk, then the frozen berries, bananas, rolled oats and spinach. If using a Vitamix, use the smoothie setting to blend. Drizzle your tahini along the inside of your cup. Fill with smoothie and enjoy!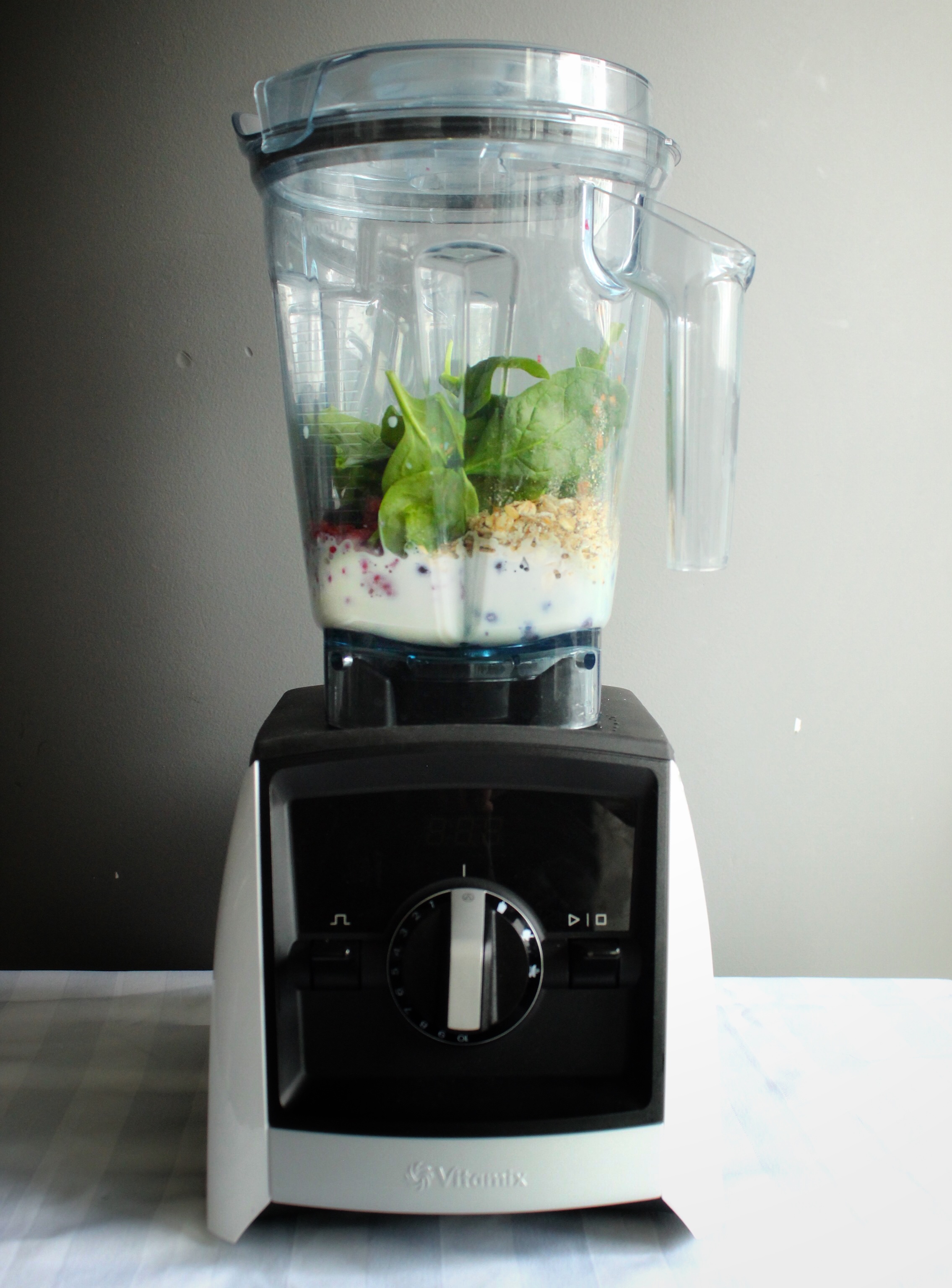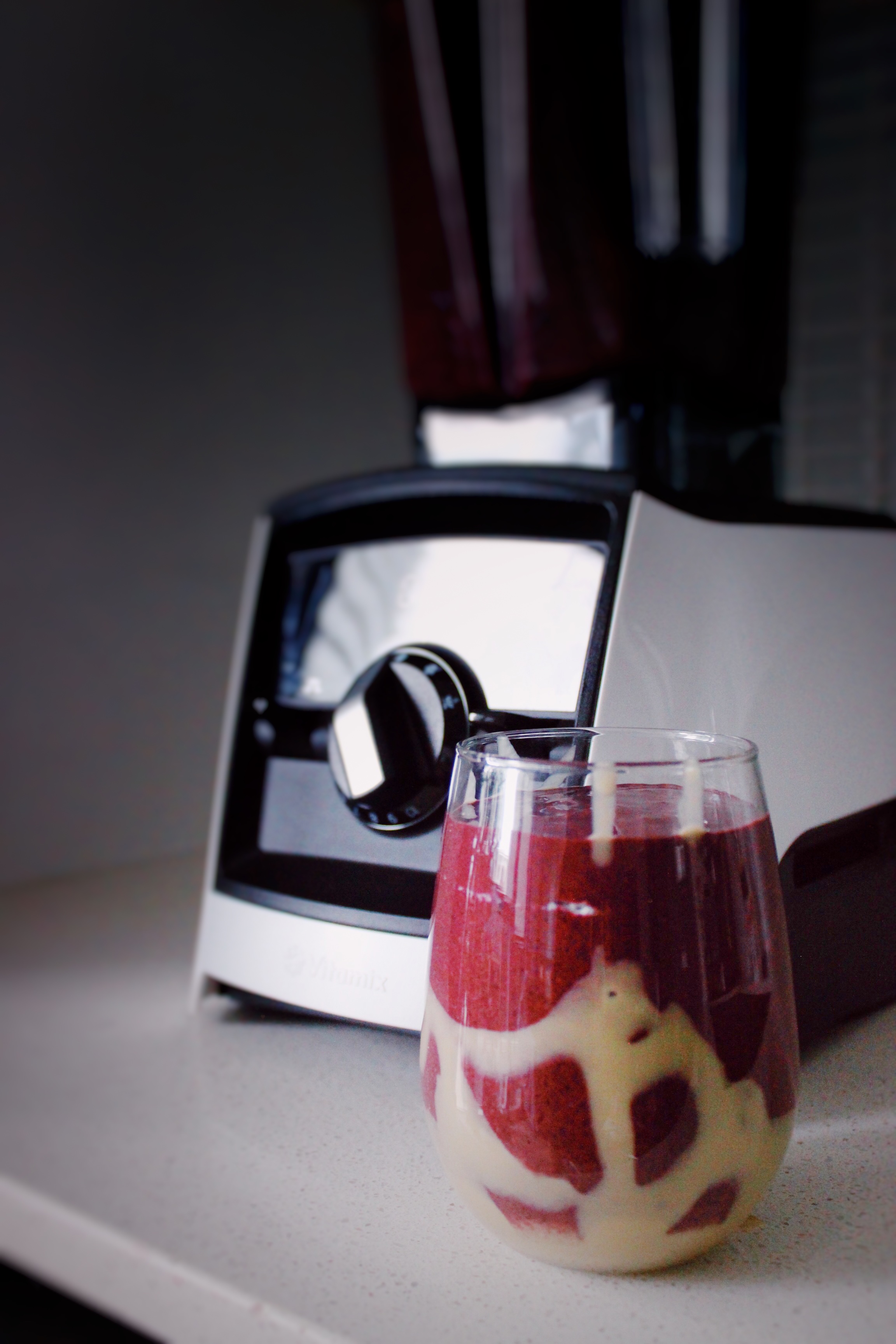 ---
Disclaimer: This post was created in collaboration with Vitamix. As always, images, recipe development and opinions are 100% my own.