When I found out I was pregnant for my second child in February 2020, I would have never imagined the kind of global pandemic world we are experiencing today. Nearly five months have passed since we entered a State of Emergency in Ontario, and we are only now starting to see any semblance of 'normal' life as we enter Stage 3 of reopening the economy. There are many ways the global pandemic has impacted my life, including the experience of pregnancy.
My first thought about being pregnant during a global pandemic was how my labour and delivery would be impacted. I still don't know what the hospitals will be like in the late fall, but I am praying that our health care system remains strong and that I am able to have at least one other support person with me during labour.
My midwife appointments have been fewer (about every 6 weeks) and several of them have been over the phone. While this might have concerned me during my first pregnancy, this time around I feel more at peace with my body and trust the process of pregnancy more than I did the first time.
One challenge has been juggling care for our son during the work week. As I get further into my pregnancy, I find myself waking up several times a night (now I know this is my body prepping me for a year and a half of interrupted sleep!). On top of growing a human, the sleepiness during the day makes it increasingly difficult to keep up with an active toddler while attending to several Zoom meetings and project deadlines during the day. But, we adapt. I am grateful for my amazing partner and supportive family who have been making our days manageable – for the most part 🙂
Time has been moving at a slower pace in general with less places to go and an overall slow down to the grind and hustle of city life. I often lose track of the weeks of pregnancy I am at – unlike my first pregnancy where I was diligently tracking along my Bump App and keenly aware of size and developments happening each week.
Two of my closest girlfriends are expecting and are due around the same time as me, which is comforting, especially during an unprecedented time such as this. I am grateful I will have them to look back on this time with, as we tell stories to our children about when they were born during a global pandemic.
When I think about this experience of being pregnant during a global pandemic years from now, the one feeling I want to recall is gratitude. I am grateful that my family has been healthy and free of COVID-19 to date, especially considering we have several high risk individuals close to us. I am grateful that I have been employed this whole time, with the ability to work from home. I am grateful that I have support from my family, who helps us care for Camden during the work day. Im grateful for lots of quality family time.
I will also remember that this was the year we lost George Floyd, and the global response to racial injustice that proceeded. I am grateful to be in a collective season of deep thinking, reflecting and learning. I find it interesting that this moment in history coincides with COVID-19 and physical distancing, which, for some, may have created more space for introspection.
I don't know what the future holds for me, my family, my little one, and our world. I will say that I feel more at peace than I would have expected if you told me this would be our reality in 2020. Perhaps this has to do with the realization that I really do not have as much control as I'd like to believe; but that I am resilient and actively hopeful in the midst of the chaos, uncertainty, and unsettling reality of injustice that still exists in our world.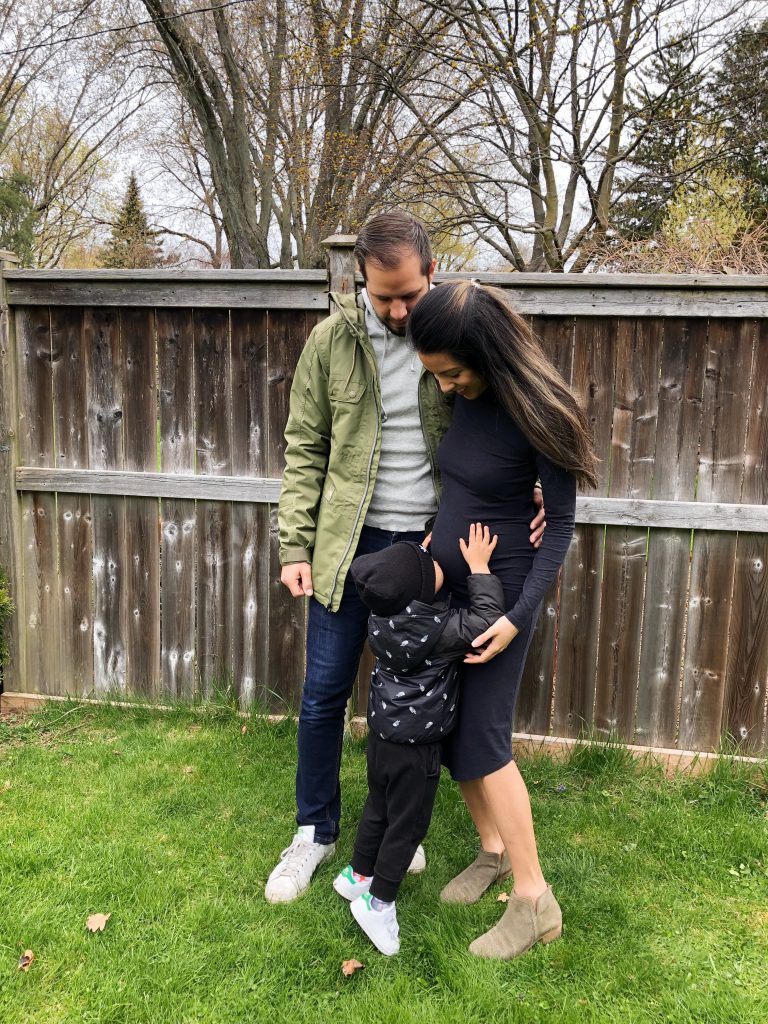 Some words that have been the meditation of my heart during these past five months:
For we do not have a high priest who is unable to sympathize with our weakness, but we have one who in every respect has been tested as we are, yet without sin. Let us therefore approach the throne of grace with boldness, so that we may receive the mercy and find the grace to help in time of need. – Hebrews 4:15-16
The Lord is near to all who call on him, to all who call on him in truth. – Psalms 145:18
I praise you for I am fearfully and wonderfully made. Wonderful are your works; that I know very well. – Psalms 139: 14