"So, will you be moving out of your condo now that you're starting a family?"
When I was pregnant, several people asked whether or not we'd be moving from our condo in the city to a house in the burbs. We live in a two-bedroom, two-bathroom condo that's just under 900 sq ft. To us, this is a perfect amount of space. We were never concerned about having a baby while living in the condo.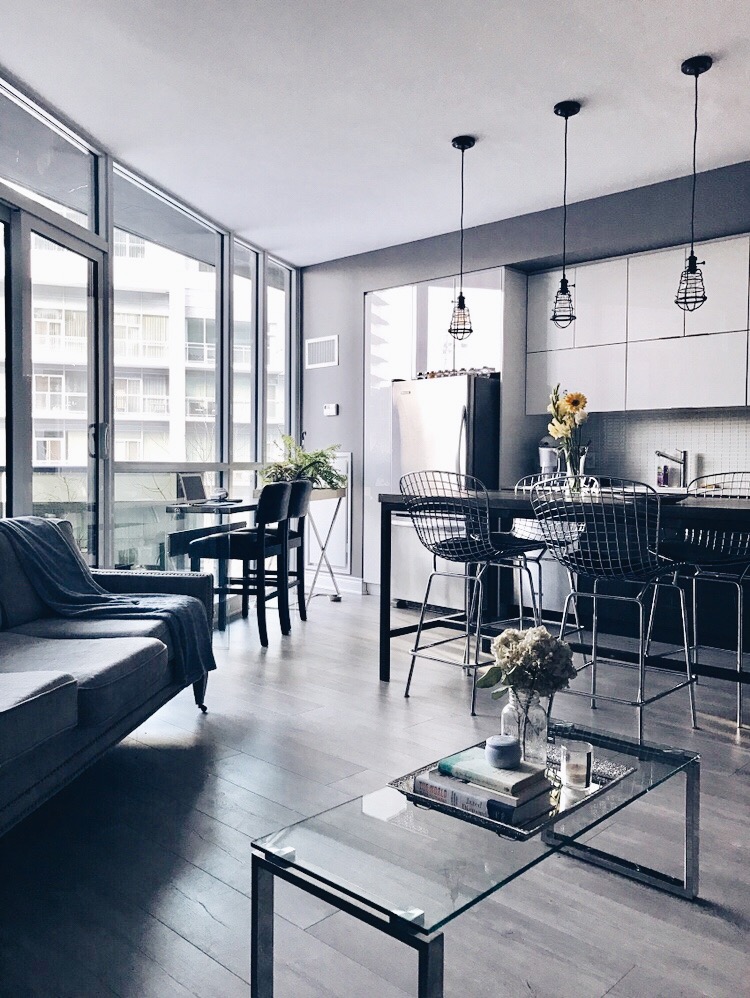 But what I WAS concerned about was all the baby stuff. We try our best to live minimally and, with the amount of baby products out there, I began to wonder how and where we would store it all!
For every baby product on the market, there are about 20 options to choose from. Needless to say, it is overwhelming trying to figure out what you need. It's tough, because you don't know for sure what your baby will like or if it will really work for your family until the baby arrives.
But what I did know was that I didn't want my small condo to be swamped with mountains of bulky baby stuff. I also had to consider the fact that we have a tiny car and an elevator to go up and down in every day. So I did my research. What caught my attention were items that were:
*Sleek
*Light-weight
*Easy to store
*Good reviews (from other mamas I trust and with similar lifestyles)
*Bonus for a good design
*Bonus if it was made by a Canadian company
Below are seven condo-friendly baby products that have worked well for our city lifestyle:
1// Guzzies & Guss Connect Stroller
I LOVE my stroller. I honestly thought there wouldn't be anywhere for us to put a stroller in our home. But then I stumbled upon Guzzies and Guss' Connect stroller, which is sleek, light-weight, easy to move, easy to fold, and easy to store. Win, win, win! We just store it in our front closet. I would recommend getting the infant insert, but you can also just get the car seat adaptor and attach your carseat to the frame. The stroller easily fits in our tiny car. Bonus: beautiful design and is a Canadian company.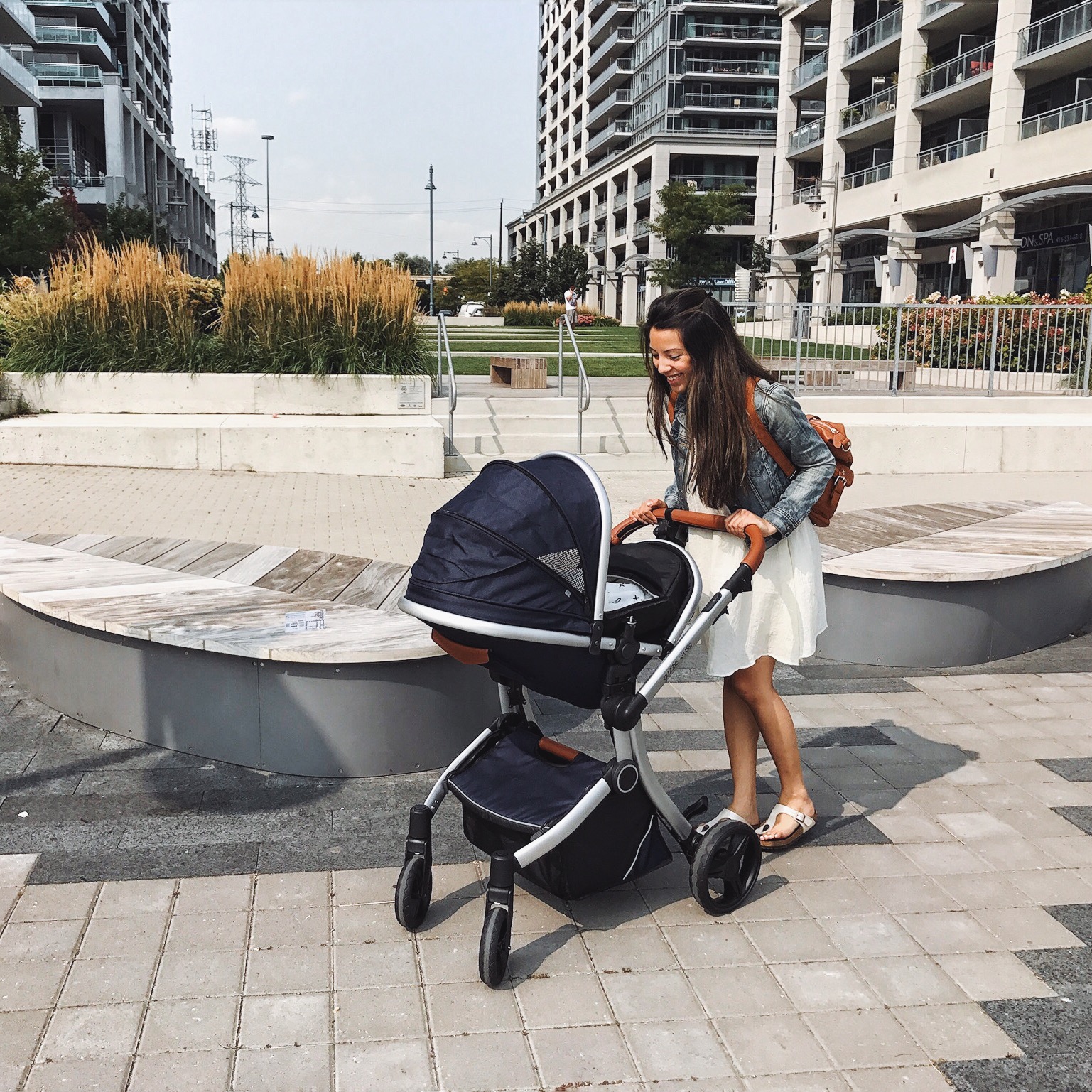 2// Dock-a-Tot
The Dock-a-Tot is one of the hottest baby items on the market right now. It's a multi-functional lounging, playing, chilling, resting and snuggling dock you can take anywhere. I use it nearly every morning for play time when Baby C is the most active and alert. The Dock-a-Tot is also great for supervised naps, tummy time, and for picnics. When we are finished using it, we store it in a drawer. You can also get a travel bag, which I found convenient when we wanted to take it places and not get it dirty. The Dock comes in two sizes (0-8 months, and 9 months-3 years). If you want to get good use out of it, I'd recommend getting the Dock-a-Tot grand.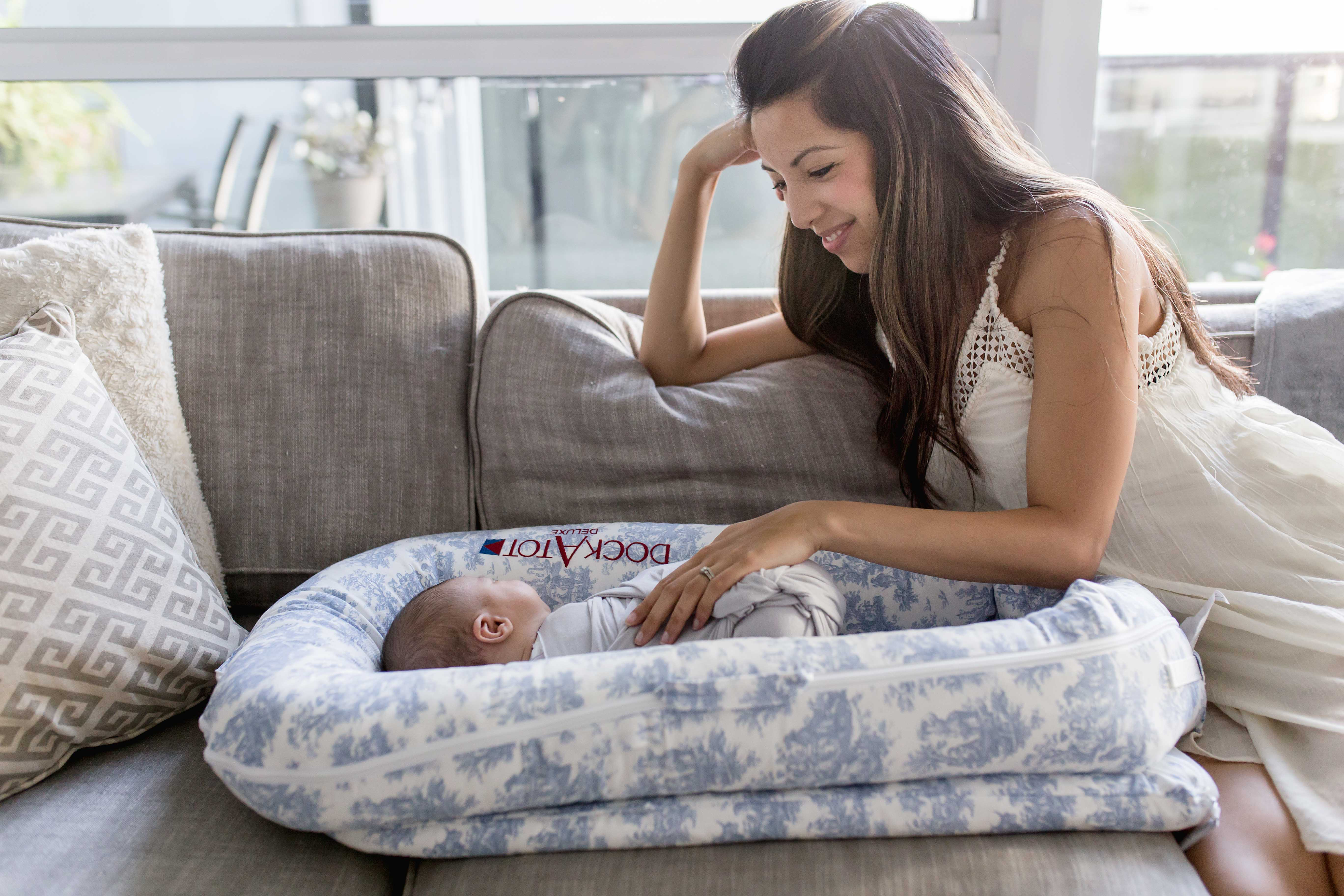 3// Puj Tub
I'm so glad I found the Puj tub because I had no idea where I would store a baby bath. The Puj is an in-sink foldable baby bath tub. Just grab it, snap it together, and place it in the sink. Easy and simple. It collapses flat and can be hung on the back of a door or in your shower. We use it in our bathroom sink almost every night before putting Baby C to sleep. He loves it, and we don't break our backs while giving him a bath.
4 // Baby Bjorn Bouncer Bliss
Most baby bouncers out there are extremely bulky. However, babies love bouncers so I knew I wanted to get one. The Bouncer Bliss must be the most sleek bouncers out there. My baby has loved sitting in it since he was born. He loves to sit and watch us, or have us read a story to him. It adjusts to three seated level positions and is very soft.  This bouncer collapses flat, making it easy to store. It is lightweight and portable. Plus, have you seen all the colours they have in stock? This product is suitable from newborn up to two years.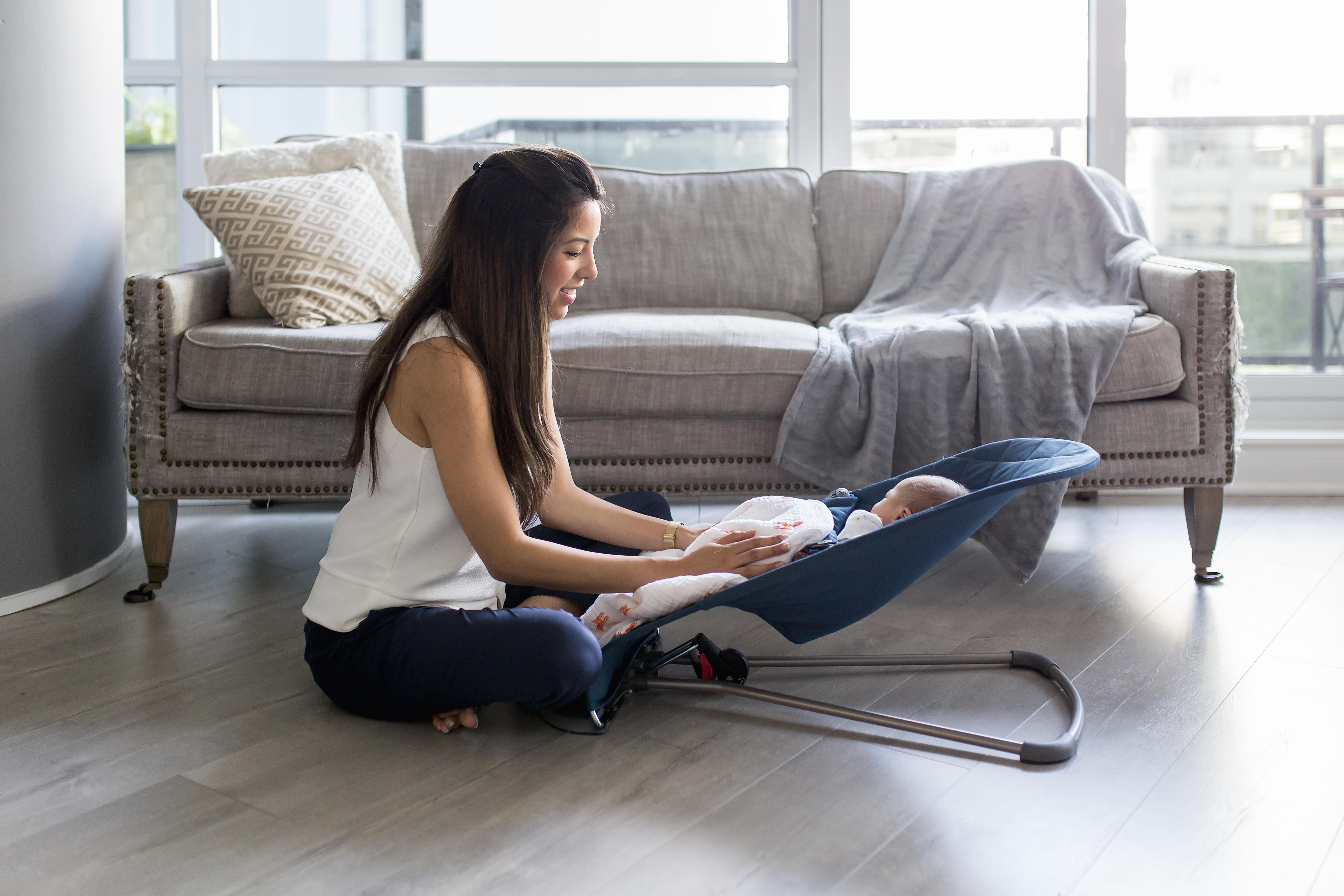 5// Robot & Dino Buckwheat Nursing Pillow
When I was looking for nursing pillows, I was shocked by how massive and bulky most of them were. Then I learned about Robot and Dino's Buckwheat pillow and had to try it. I have been loving it! I use this pillow to support my back or arms while breastfeeding. I also use it as a body pillow at night (this was great during pregnancy!). The size is much smaller than your typical nursing pillow, but I find it works just as well for me. Bonus: it's made in Canada by a Canadian mama, using buckwheat hulls from Quebec.

6//Playtex Diaper Genie Elite 
I wasn't sure if this was a necessary item to purchase, but I am glad we ended up getting the Playtex Diaper Genie Elite because I underestimated the amount of diapers babies go through. If I were filling my kitchen garbage with all those diapers – we would have to make so many trips to the garbage chute! And because we live in a small space, having a separate container that locks in odours saves our condo from smelling like a baby's diaper.
7// Guzzies & Guss Perch Hanging High Chair
I saw this wonderful invention at my mama friend's condo and thought it was brilliant! One less piece of furniture in our home. The Guzzies and Guss Perch hanging high chair securely clings to your table top. This works perfectly for us because we have a pretty tall kitchen table that doesn't align with the height of most high chairs out there. You can also bring it with you to restaurants (great for foodies), in case they don't have a high chair available.
What are some of your favourite baby items? What has worked for your lifestyle?